One of the big things DC fans around the world have been eagerly awaiting is the upcoming Wonder Woman solo film, which hits theaters in just two weeks.  And the big question is whether or not the film is any good, as the last two films in the DCEU have not had the biggest success, critically speaking.
But fear not!  The social media embargo has been lifted and the first reactions from the recent critics screenings have hit the web…and they are overwhelmingly positive.  Check out some below: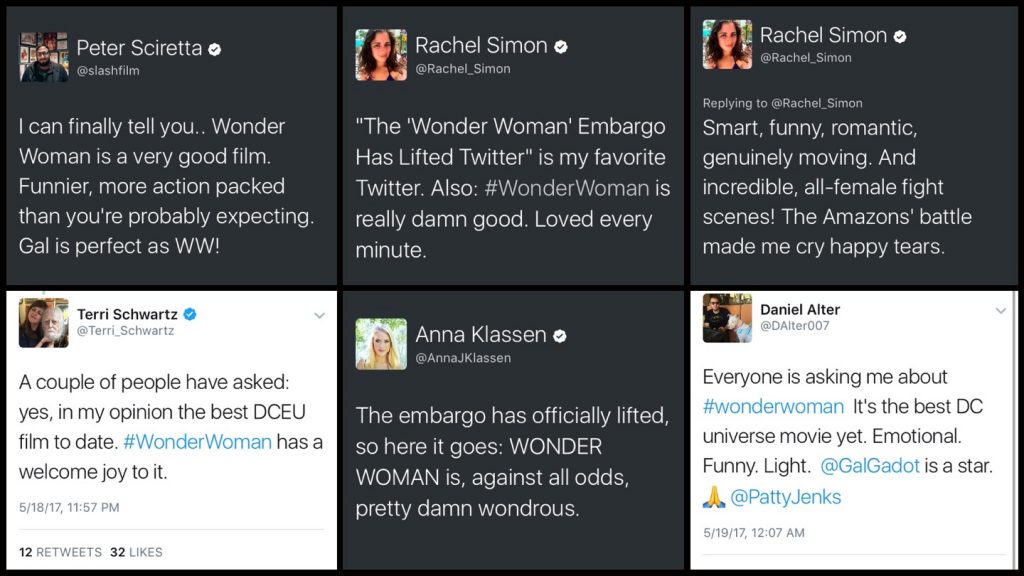 These reactions have to make Warner Bros. and director Patty Jenkins very happy.  A well received film is exactly what his franchise needs going into the big team-up film in November, Justice League.  And one of the key things to note is all the praise that Wonder Woman herself, Gal Gadot, is getting.  I know that makes me, personally, very excited to see this film.  So get out there and buy your tickets now.  You won't want to miss this one!
Wonder Woman hits theaters on June 2, 2017.