[Editor's Note: This review may contain spoilers]
Writer: Bryan Hill
Artist: Miguel Mendonca
Summary
"On The Outside" part two! Batman wanted Black Lightning involved in the lives of his protégés—but how involved was the Dark Knight thinking? What kind of missions will Jefferson Pierce take them on? And what, exactly, is he whispering in their ears about Batman himself?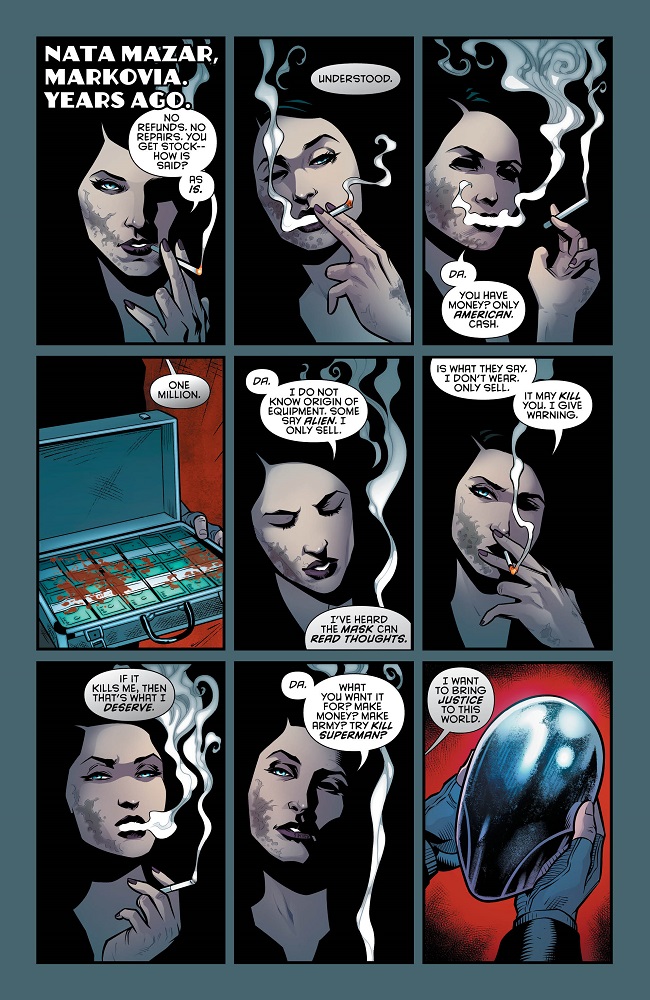 Positives
The art in this second issue by the new creative team showcases Mendonca's supreme illustrative work at its finest. He had some tall shoulders to stand on but he proves, starting with this issue, that you don't have to sacrifice style for substance, as his art proves he is more than primed to carve out his own niche in the pantheon of great DC Comics artists.
This new villain, only known to fans as Karma, proves to be more than Cassandra can handle as fans are treated to a high-speed chase between the two on the streets of Gotham within the first few panels. This issue also shows more of the dynamic between Jefferson and Bruce, as Batman is used to doling out orders. Jefferson, who usually works solo, isn't used to this, so a rare dynamic is explored in comics and one that Hill masterfully expositions within this issue.
Lastly, Karma more than lives up to his name, as he has studied the Bat Family and knows just about all their moves, easily defeating each adversary that challenges him. The one ability that both Batman and Black Lightning underestimate greatly is Karma's ability to assume the powers of those he faces. The one ace in the hole that Batman counted on, Black Lightning proved to be his biggest weakness in this fight against Karma rendering everyone defeated, as these are the battles that we have seen the Dark Knight usually come out on top. However, in this issue, Hill gives readers the weaknesses in his leadership.
Negatives
There are no negatives worth mentioning in this issue.
Verdict
This issue shows us even more vulnerabilities that these characters have, especially Bruce, whose iron fist in leading the Bat Family can be too much and scare people away. The story by Hill revitalizes the canon and gives new looks at these characters and the art by Mondenca is sleek and alluring. Definitely an interesting take on these characters.