[Editor's note: This review may contain spoilers]
Writer: G. Willow Wilson
Artists: Jesus Merino & Andy Owens
Colorist: Romulo Fajardo Jr.
Summary
If you asked Wonder Woman who her nemesis is, she might just say Veronica Cale — and now Veronica has the powers of the actual god Nemesis under her control! Some of the resurrected Olympians whom Wonder Woman has encountered have changed in unpredictable ways…is there a crack in Nemesis' armor that Diana can get through? Or will she miss the chance to redeem yet another of her divine brethren?
Positives
Xermanico's cover is cool. It's eye catching. I like the texture of the colors. And it's a fun image.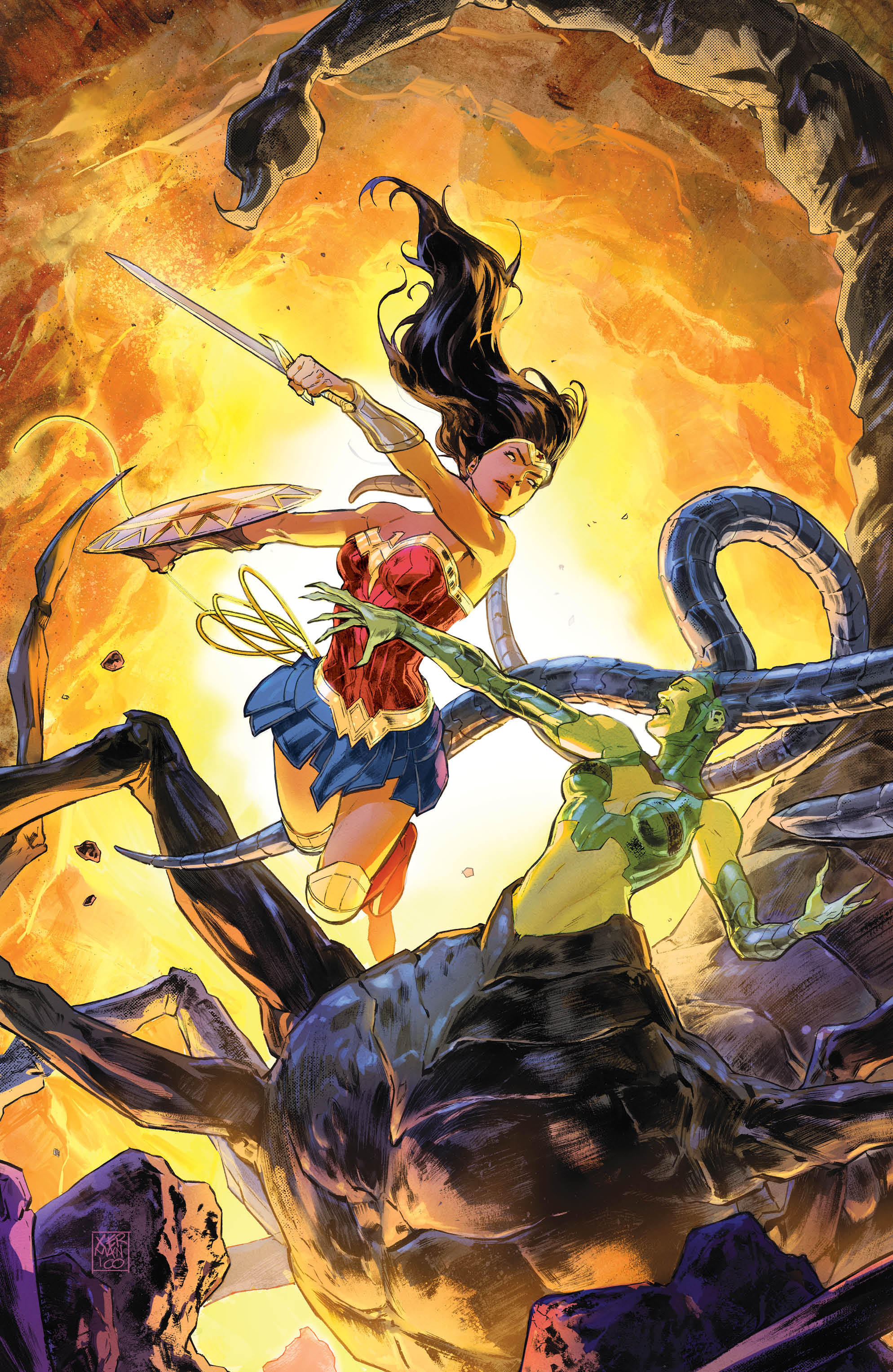 The interior art is solid. I like the colors a lot. The characters are expressive. There's a cool scene in a cave and the team uses the shadows to their advantage for the most visually interesting scene of the book.
I like the misdirect with Veronica Cale. The story is a lot bigger than her and that's a welcome reveal. The idea of Cale suing Wonder Woman felt a little dull to me so I'm glad that gets resolved here and the story can move forward. Additionally, I like that Diana is able to reason with Cale through compassion. That's a staple of Wonder Woman stories and it's always a nice deviation from the medium.
Negatives
There are no negatives that I feel are worth mentioning.
Verdict
This is a strong issue. Wilson plays with expectations from the last issue and the story takes a more interesting turn. I'm curious to see where this goes. The art is nice as well and it's an enjoyable read.