Review: Supergirl 5×09-"Crisis on Infinite Earths: Part One"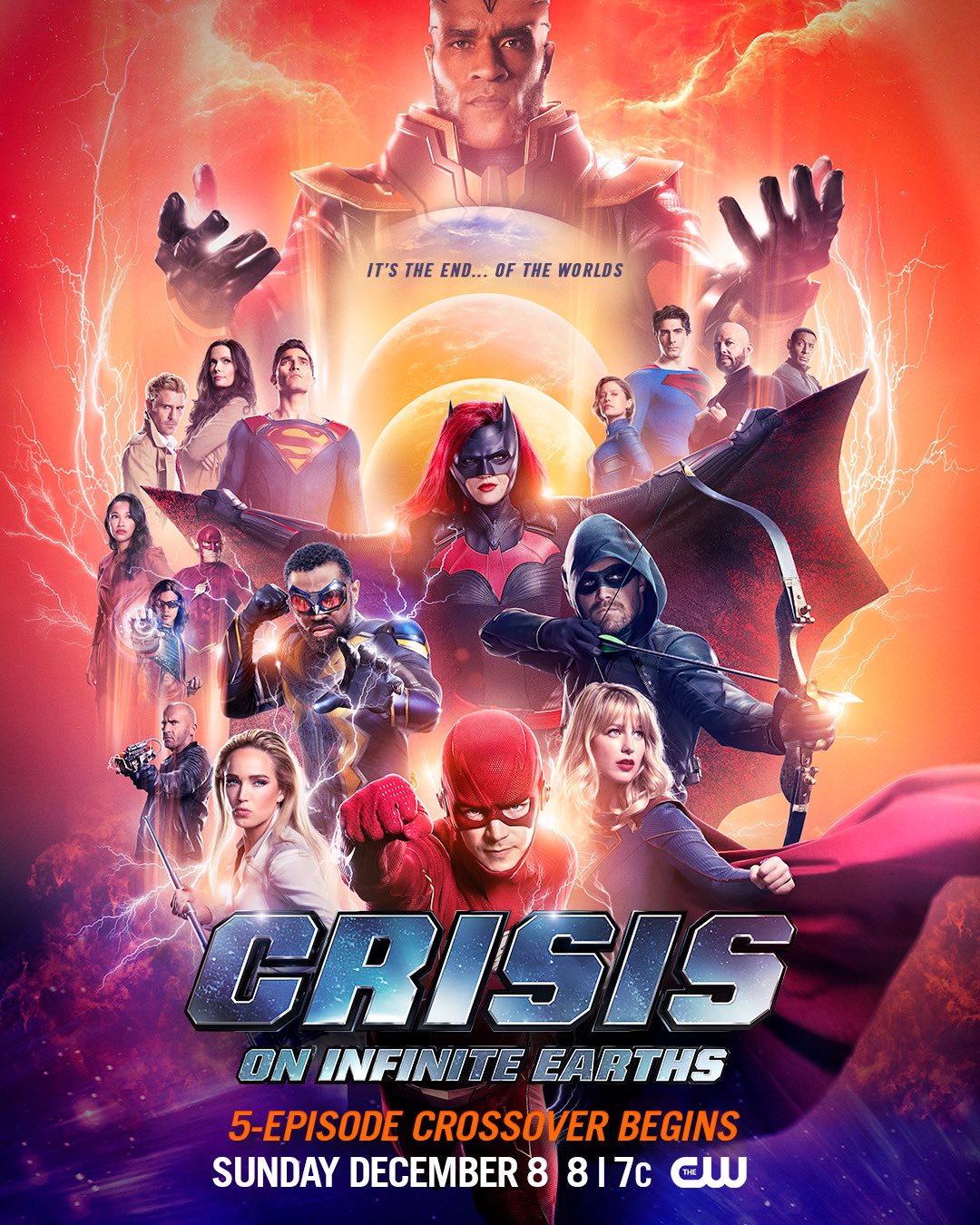 [Editor's note: This review may contain spoilers]
Director: Jesse Warn
Writers: Robert L. Rovner, Derek Simon & Marc Guggenheim
Starring: Stephen Amell, Audrey Marie Anderson, Melissa Benoist, LaMonica Garrett, Grant Gustin, David Harewood, Tyler Hoechlin, Chyler Leigh, Caity Lotz, Nicole Maines, Katie McGrath, Katherine McNamara, Jesse Rath, Ruby Rose, Brandon Routh, Azie Tesfai & Elizabeth Tulloch
Reviewed by: Sean Blumenshine

Summary
Supergirl 5×09: The Monitor sends Harbinger to gather the worlds' greatest heroes – Supergirl, The Flash, Green Arrow, Batwoman, White Canary, The Atom and Superman – in preparation for the impending Crisis. With their worlds in imminent danger, the superheroes suit up for battle while J'onn and Alex recruit Lena to help them find a way to save the people of Earth-38.
Positives
The Arrowverse is at its best when it sheds its inhibitions. The ambition of these shows has always been impressive and charming. There's a level of guts here that no other major super hero franchise will even touch. Nothing on this scale has ever been done in live action and the fact that they go for it is incredible. It's captivating.
When I tend to like these shows, it's when they move at a faster pace. This crossover wastes no time. Story elements that I expected to happen much later in the crossover happened in this first hour. It makes obvious elements feel more unexpected and surprising as well as upping the previously praised stakes.
It's really how how closely the writers are following the comic. It's not an exact translation but it is that story. I love how they reinterpret it for the show; it's a great translation.
Stephen Amell is great in this. I haven't watched Arrow in a few years now but watching him in this reminded me of why I fell in love with this character in the early seasons.
Negatives
While I do sincerely appreciate that the entire Supergirl supporting cast got to participate because they never really have before, the unfortunate consequence of that is that Lena's first appearance in a crossover is when she's not particularly well written. Every scene with Lena is obnoxious and awkward and I can only imagine it's worse for the people who don't watch Supergirl.
Sara's subplot is strange. She travels with Lois and Brainy to Earth 46 to rescue Superman and Lois' son. What's strange is that Sara and Ray mention that it's the Earth they went to in season one of Legends that was the Dark Knight Returns inspired version of Arrow. Which seems to be the case but Oliver doesn't recognize Sara. They had an adventure together but this feels like an entirely different thing. I was just kind of confused by the whole thing and it's not that interesting. Sara's attempt to console this version of Oliver really only drives home how great her Earth is and how awful his is. It's a terrible pep talk.
Mia's Green Arrow is horrible. It's the most generic thing ever. Her outfit is just a skin tight black cat suit. Is a green costume too much to ask for considering her name is Green Arrow? It's especially disappointing given how great Oliver's current suit is.
Verdict
Despite my nitpicks, this is honestly great. The ambition and scale are incredibly fun and it's done with style. There are a ton of emotional connections with the various different characters. It's moving at a really solid pace. This crossover is everything fans of DC could hope for and it's so impressive how they've pulled this off.