Jeffrey Wright Teases Jim Gordon Prep
There is no doubt that Matt Reeves The Batman is the talk of the movie world with constant updates from the set and even the actors themselves.
Last week, pictures were released of a screen test that showed Robert Pattinson in the brand new bat-suit.
Then came photos from the set that showed Pattinson's stuntman not only in the new suit but riding the bat-cycle into action against a gang of thugs that were terrorizing Gotham.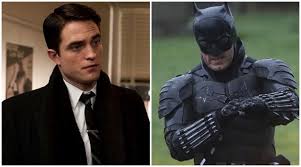 Well it seems that more has leaked out but this time it is not Pattinson or Reeves but actor Jeffrey Wright who portrays Batman's long time friend and ally, Jim Gordon.
Recently, Wright took to social media to post a glimpse into his research in order to tackle the iconic role of the GCPD Detective who would soon become Commissioner and it seems that Wright has gone way back in the characters history to prepare for the role.
https://www.instagram.com/p/B84LimVJ3Gk/?utm_source=ig_embed
This bit of news comes as a surprise since Wright has been amazing at keeping his mouth shut and not giving any information away concerning The Batman or his role as Jim Gordon.  I guess we will have to just go off the information in this post for now for any information surrounding Wright's Detective James Gordon; or until Wright goes on his promotional tour for the upcoming season of Westworld and gets bombarded for information surrounding The Batman.
Never to shy away from speaking about The Batman, director Matt Reeves recently spoke about his Batman movie:
"It's very much a point of view-driven, noir Batman tale. It's told very squarely on his shoulders, and I hope it's going to be a story that will be thrilling but also emotional.  It's more Batman in his detective mode than we've seen in the films.  The comics have a history of that.  He's supposed to be the world greatest detective, and that's not necessarily been a part of what the movies have been.  I'd love this to be one where when we go on that journey of tracking down the criminals and trying to solve a crime.  It's going to allow his character to have an arc so that he can go through a transformation."
The Batman debuts in theaters on June 25th 2021.
Stay glued to DC Comics News for more on The Batman.