Boom Studios Review: Something is Killing the Children #14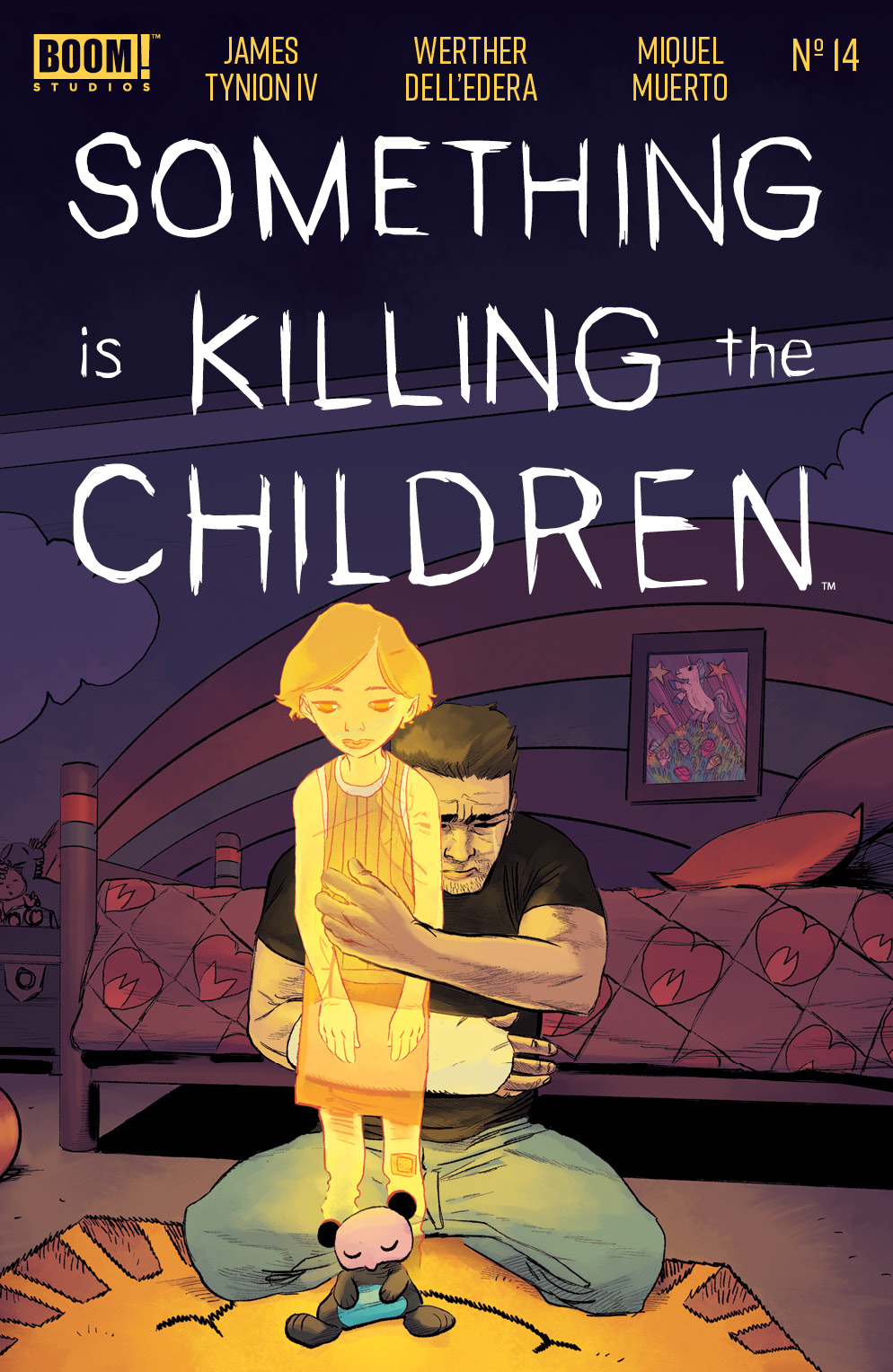 [Editor's Note: This review may contain spoilers]
Writer: James Tynion IV
Artist: Werther Dell'edera
Colorist: Miquel Muerto
Letterer: Andworld Design
Reviewer: Tony Farina
Summary
To save the town, Erica must take on the brood of monsters on her own. And Tommy is faced with a decision that means life or death.
Positives
James the Fourth know what he is doing. The reason you know he has faith in himself as a writer is because he always, ALWAYS knows when to get out of Werther's way and let him take over the book. He knows how to flip the paradigm on pretty much everything that we think we know about comics. He turns the page and gives us a new way to see a splash page. I simply love reading this book because I never ever know what I am going to get. I can't figure it out and I am happy for that.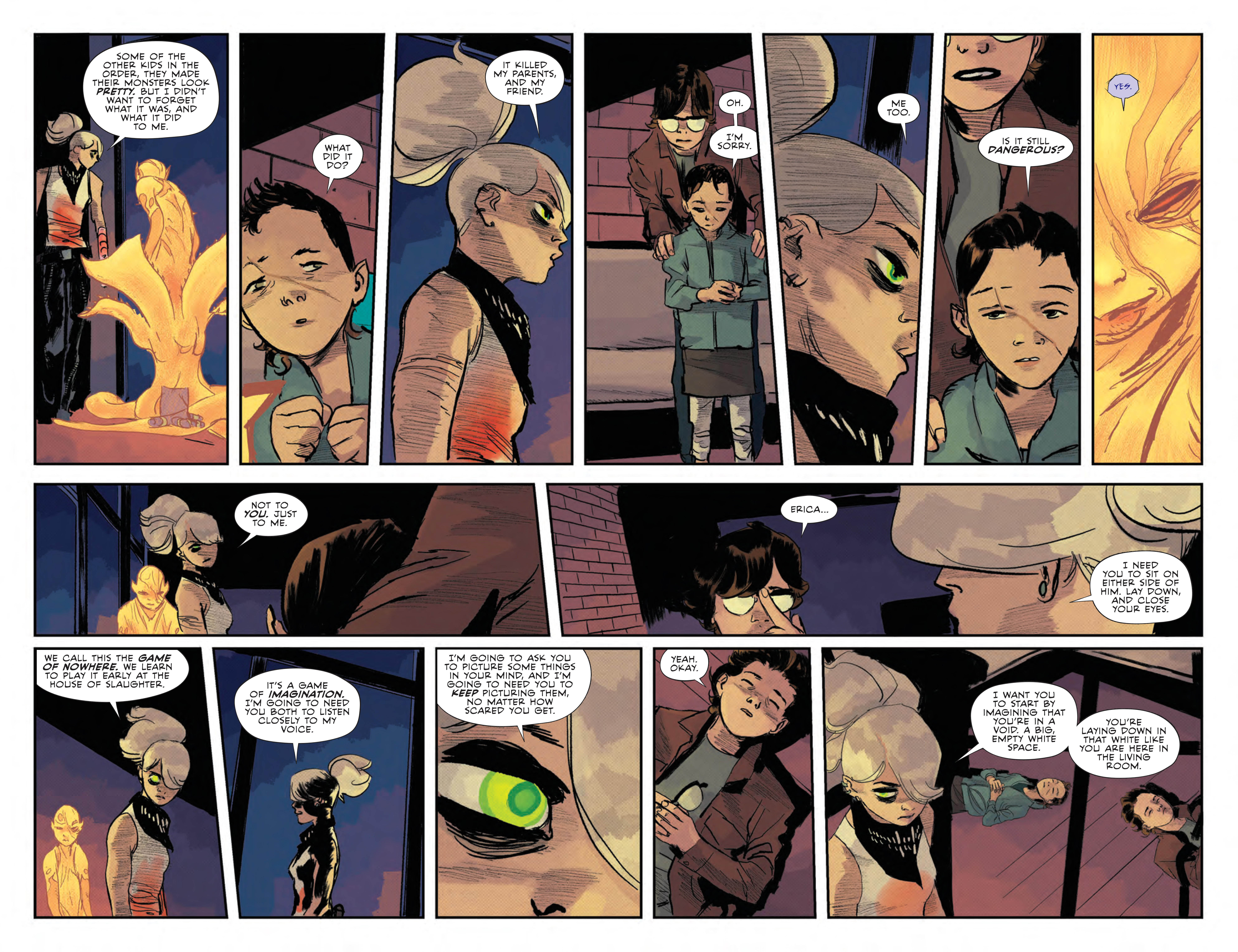 Of course, the above mentioned Werther Dell'Edera's ability to take James's words and make them into a visual storytelling extravaganza ensures he will have to make room on his shelf for a few more awards. The final few pages in this book are stunning and terrifying and perfect.
Miguel Muerto's specific color palate for this book has been spot on as well. In this one, where a lot of the action takes place inside he manages to direct the lights in a way that remind us we are inside, but not in the dark. It is a small, subtle thing, but it makes for a better reading experience all around.
Negatives
Something is Killing the Children #14, like the previous 13 issues, has very little wrong with it. I am sure I could pick a nit or two, but why do that? This is clearly not a book for everyone and that is OK. The people who dislike it will hate it just because the subject matter is not for them. Any open minded comic fan will be thrilled.
Verdict
Once again this team proves that they are heads and shoulders ahead of most everyone doing horror comics right now. I can't heap enough praise on Something is Killing the Children #14 or the series as a whole. It does seem that the next issue could be the end of the series. I would be pretty sad to see that happen, but I would rather have 15 amazing issues than have 40 issues that are just OK.