Review: Future State: Justice League #2
[Editor's Note: This review may contain spoilers]
Writers: Joshua Williamson, Ram V
Artists:  Rorson Rocha, Daniel Wenriques, Marcio Takara
Colors: Romulo Fajardo Jr., Marcelo Maiolo
Letters: Tom Napolitano, Rob Leigh
Reviewer: Tony Farina
Summary
Exiled to a distant planet, the Justice League suspects an impostor in their midst, but not even the next Batman or Green Lantern can find the clues they're looking for. Meanwhile on Earth, the terrifying return of a classic Justice League villain may spell doom for the planet! Doppelgängers abound, paranoia runs rampant, and only the Justice League can save humanity—if they can ever find their way home.
ALSO:  All the world's terrible truths are revealed as the Justice League Dark make their last stand. Hunted, beaten, and harvested for their magic, Zatanna, John Constantine, Detective Chimp, Ragman, Madame Xanadu, and Etrigan all unleash a desperate plan that could destroy them—but is it worth the cost to finish Mad Merlin and his mysterious Knights? Only Doctor Fate knows, and the truth may spell hope or doom!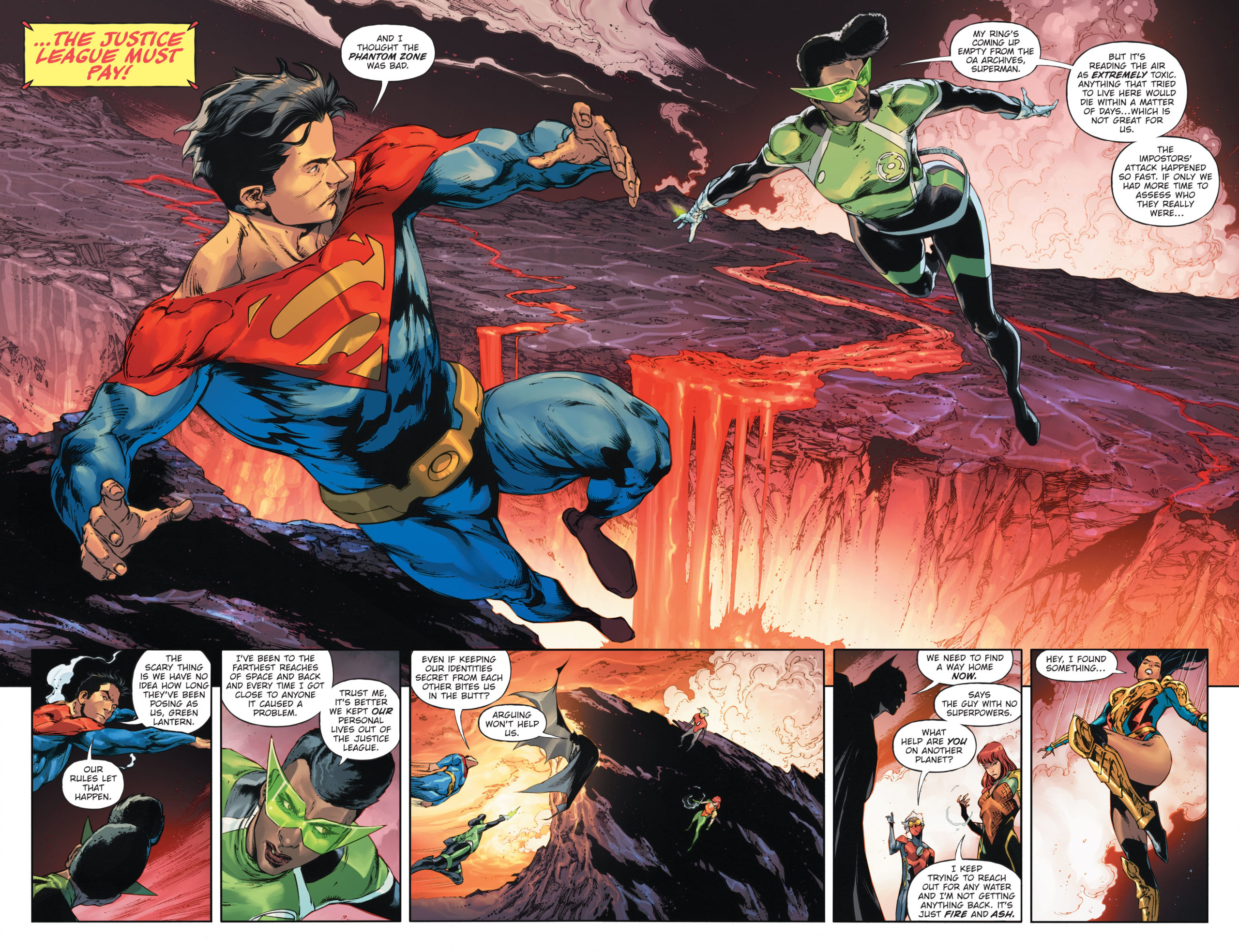 Positives
The artists for both the front and the back stories are the heroes here. Team books, and I know I've written this before so bear with me, are simply hard to write, hard to pull off, but more importantly, hard to draw. It would be different if we didn't have other artists around the DC Universe doing the same work that the artists here are doing, but we do. Often, the artist of the main title is the "ONE" artist to whom readers look. I think that here, finding a unique style that sets the artists apart while keeping the characters recognizable is Sisyphean.  Bravo to the team on these stories. I found the art the best thing both times. When the stories fell down, the art picked me back up.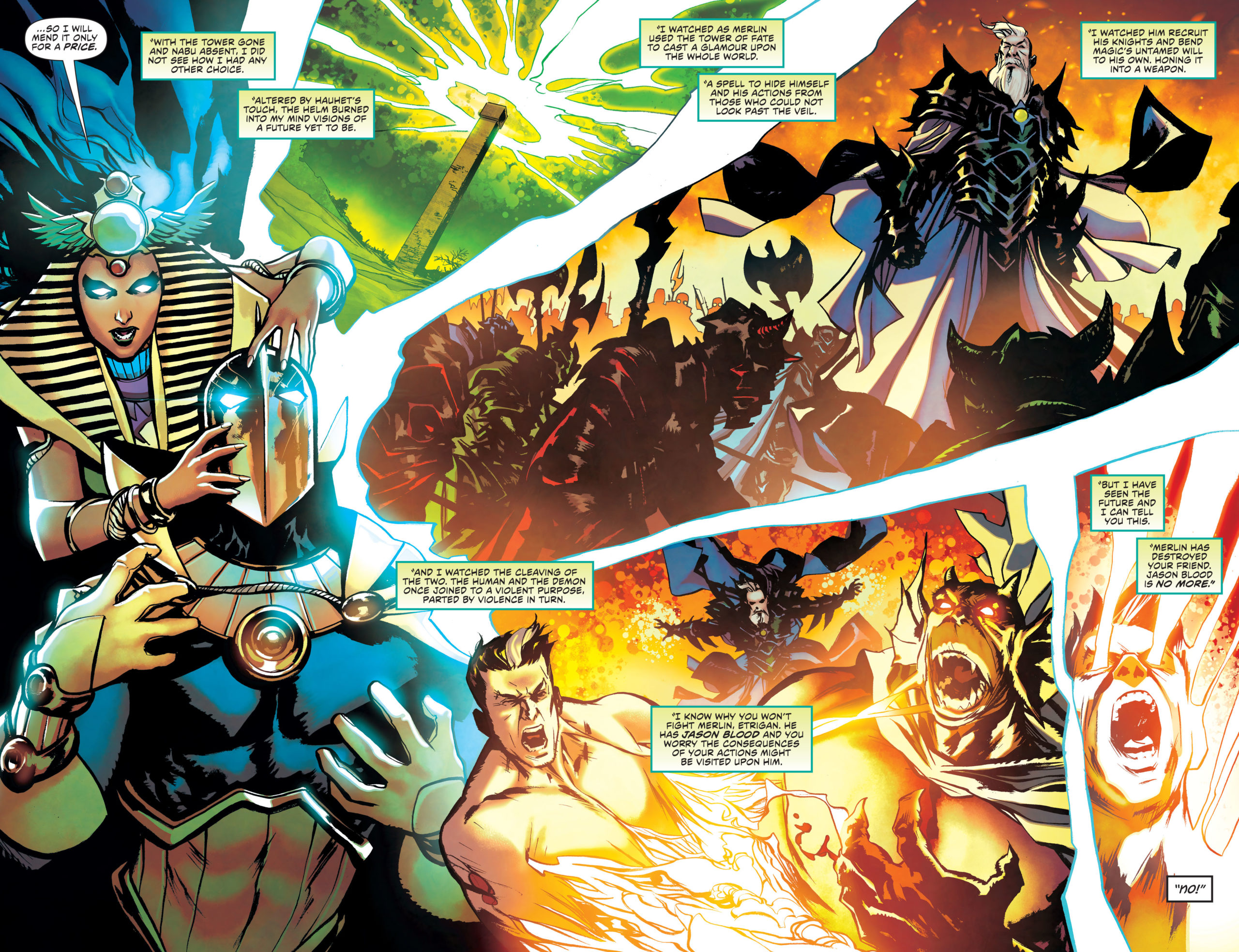 Negatives
Future State: Justice League #2 just seems pretty thin. This story was too much in too little space. I didn't care about what happened and honestly, even though I thought there might be some high stakes for these characters beyond the trinity because they are new(ish), I never once was worried that any of them would not come out unscathed. It just didn't work.
Verdict
Future State: Justice League #2 is just OK. The main story is a bit scattershot and ultimately was building up to that end scene where they are eating and they know each other's names. Meh.
The back up story was much more interesting and if there is a place for the Future State stories to continue, I would suggest that Justice League Dark be that place.