[Editor's note: This review may contain spoilers.]
Writer: Joshua Williamson and Tom King
Pencils: Jason Fabok
Summary
It's an encounter unlike any ever in the DC Universe when Bruce Wayne finally meets his father in Flashpoint! Investigating the mysterious button found in the Batcave, Flash and Batman travel to the Flashpoint universe — a world that shouldn't exist at all. Thomas Wayne is Batman in this alternate reality, and the three heroes soon find themselves in the fight for their lives against a squad of Amazons and the Atlanteans!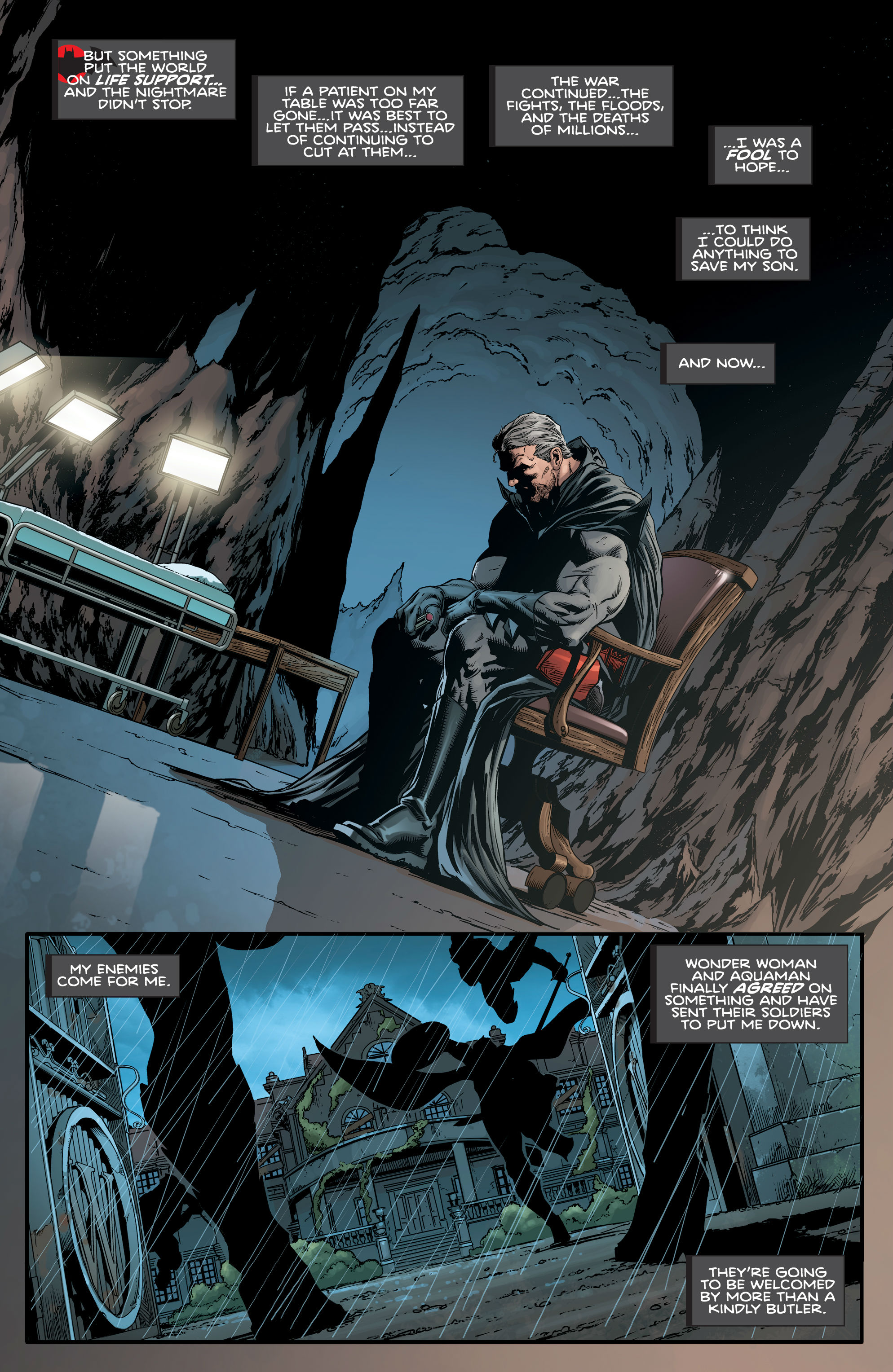 Positives
I was always curious what would happen if Flashpoint was allowed to exist in the DC Universe and Joshua and Tom satisfied my curiosity with this book. Instead of the world ending, all of the wars and chaos ensued, ultimately leaving the factions of Batman, Wonder Woman and Aquaman fighting for control. I was too excited that Bruce finally had a face to face meeting with Thomas and it was as intense and emotional as you could expect. Jason Fabok gives us a excellent and well done fight that occurs when the two Batmen have a showdown with the warriors of Aquaman and Wonder Woman and hold their own!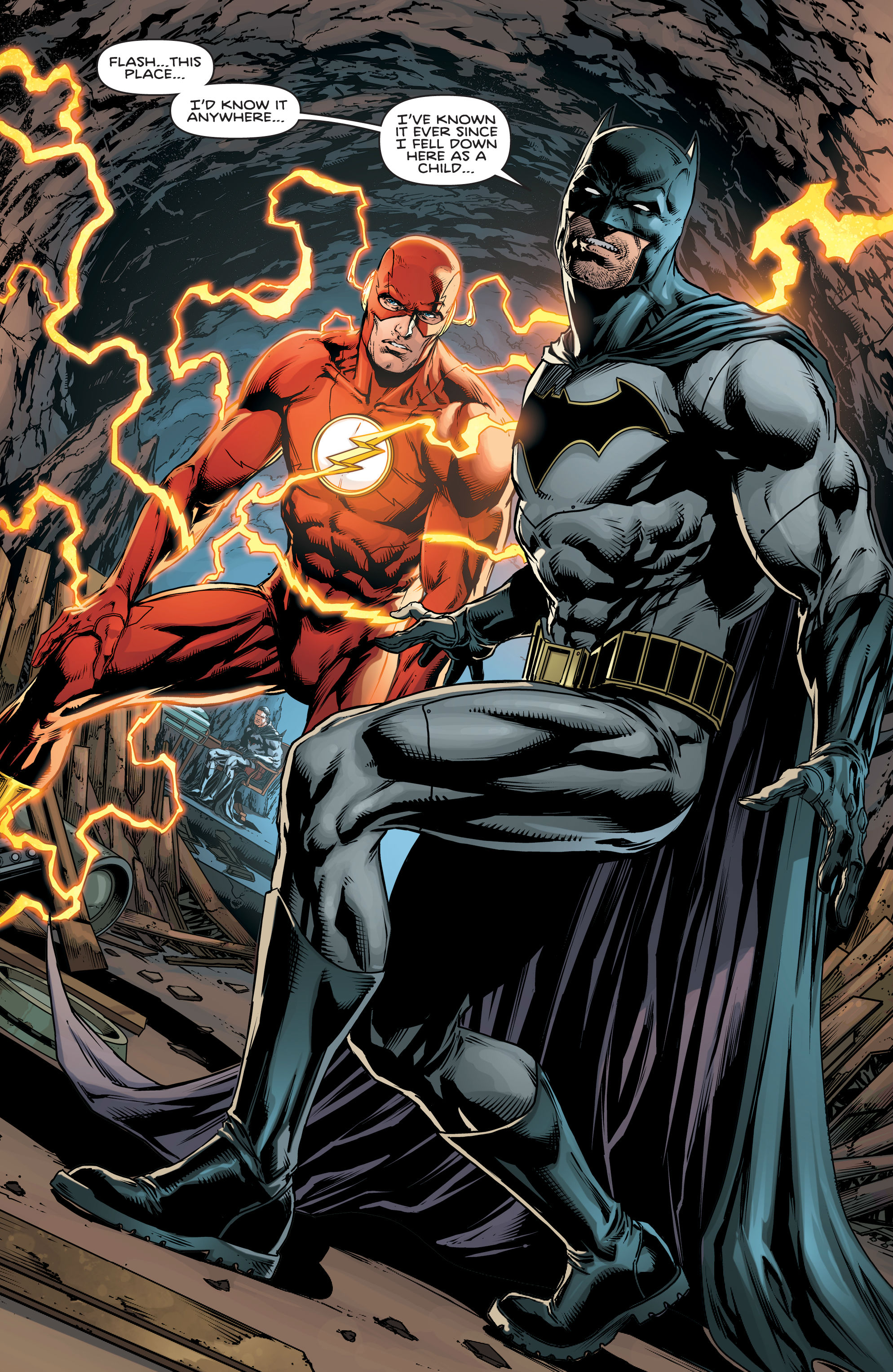 Negatives
I have no complaints at all about this issue. Instead here I want to talk about the most pivotal moment in the issue where Bruce tells Thomas that he's a grandfather. This part was so minor yet so intense I actually paused for a moment myself. Bruce's very backstory is so torn by tragedy that it's great that he actually gets closure in this issue. Although it's brief, Bruce and Thomas take the time to say everything they actually wanted to say to each other. I hope that this moment is something that sticks with Bruce and let's him know that his war on crime has always been bigger than just avenging his parents. He's making Gotham and the world safer as a whole.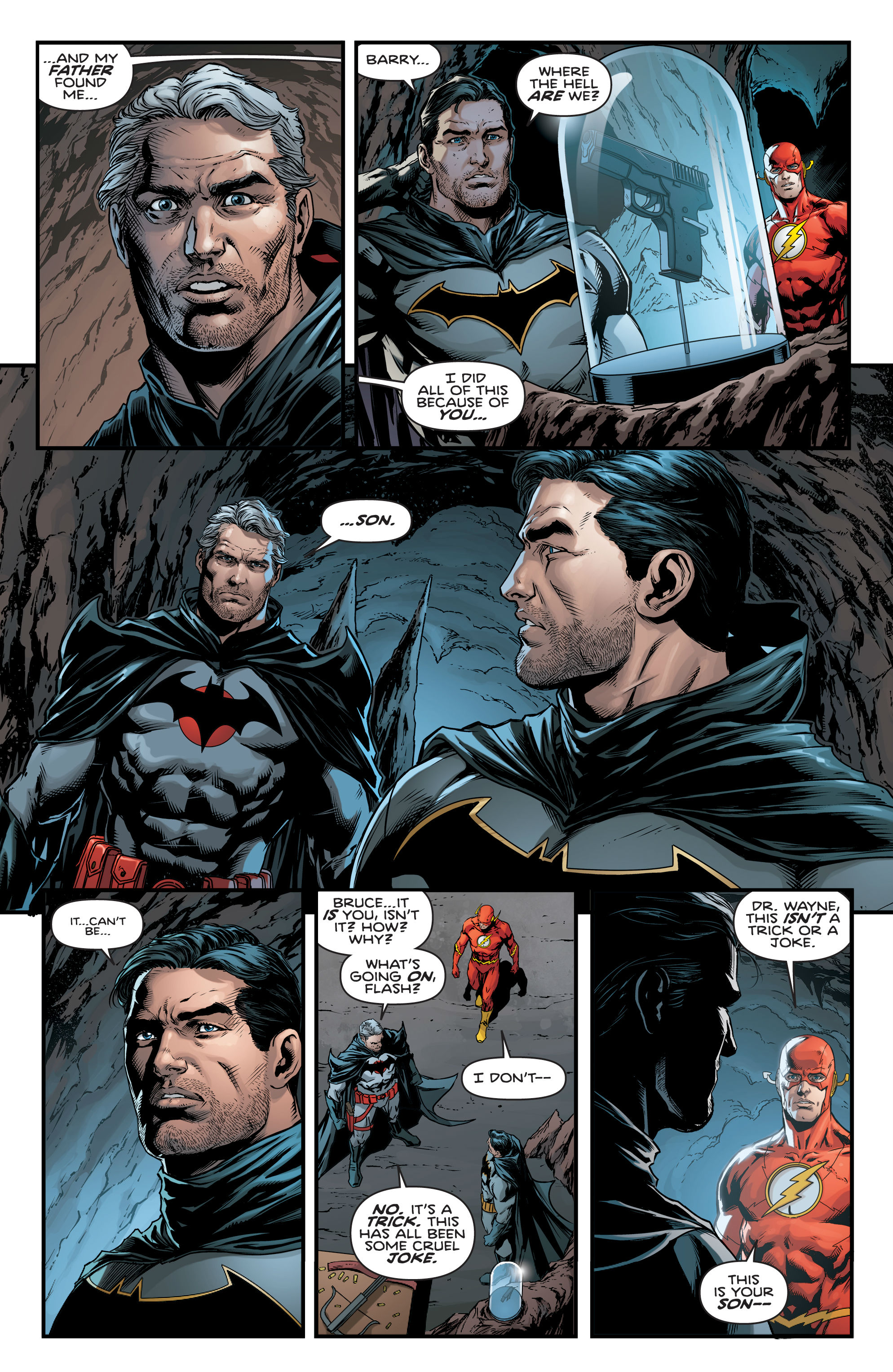 Verdict
Tom King and Joshua Williamson have written an instant classic in my eyes and it was amazing from beginning to end! I can't wait to see what happens in the next issue as it can only get better from here! Hopefully we see Thomas Wayne at some point integrated in the DC Universe. He's a remarkable character as Batman and shows how great and influential he was as a father in this issue. Now if Tom and Joshua can do me favor — take it easy on the awesomeness, guys, my heart can only take so much!