[Editor's Note: This review may contain spoilers]
Director: Doug Murphy
Writer: Ray Utarnachitt
Starring: Kevin Conroy, Khary Payton, Patton Oswalt, Trevor Devall
Summary
In a strange turn of events, the JLA enlist the help of Space Cabbie and Jonah Hex to stop the hijacking of an intergalactic space train.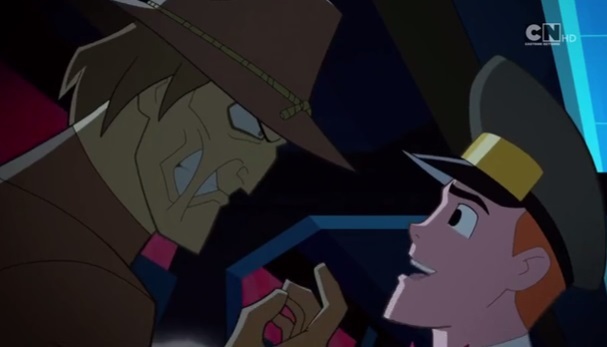 Positives
This was actually a cool little episode, with a couple of characters that I don't know much about.  Jonah Hex I was at least familiar with, but Space Cabbie was a new one for me.  Definitely an odd combination, but it surprisingly worked.  And Patton Oswalt was fantastic as Space Cabbie.  I really hope we get to see him again in another episode.
I also enjoyed the team up of Batman and Cyborg.  It's not one that you would normally see, but I dug it.  And I love that they got the classic voice of Cyborg, Khary Payton, to reprise this character.  Whenever I think about Cyborg, it's Payton's voice that I hear, just like Kevin Conroy and Batman.  And it's such a different voice from his portrayal of King Ezekiel on The Walking Dead.  If I hadn't already known that it was the same guy, I would have never guessed.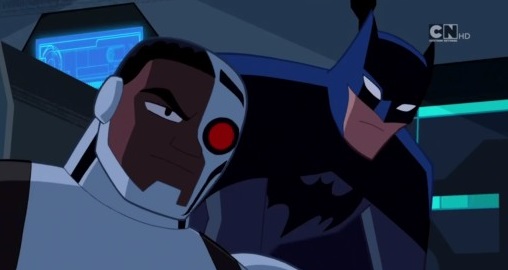 Negatives
Really, the only negative I found was that there were a couple of Batman's lines that seemed a tad wooden, though I think that had more to do with the script than with Kevin Conroy.
Verdict
Overall, I really enjoyed this episode.  I have loved reviewing this show as each episode is a fun romp into the world of DC Comics.  Check it out if you haven't already.
Be sure to check out new episodes of Justice League Action every Saturday at 7:30am on Cartoon Network.