In lieu of DC's upcoming animated originals 10th anniversary box set, we here at DCN have decided to do 30 days of movie reviews, covering all of the DC Universe Animated Original Movies, leading right up to the release of the newest film, Batman and Harley Quinn, on August 15th.  So today we start with the film that kicked off this amazing world of animated films, Superman/Doomsday!  Please enjoy and keep an eye out over the next month for a new review every day!!
[Editor's Note: This review may contain spoilers]
Directed By: Bruce Timm, Lauren Montgomery and Brandon Vietti
Written By: Duane Capizzi and Bruce Timm
Starring: James Marsters, Adam Baldwin, Anne Heche
Original Release Date: September 18, 2007
Summary
Lex Luthor's company, Lexcorp, is on a digging project when they hit a spaceship buried deep near the Earth's core. While tampering with the ship, they accidentally unleash Doomsday, a biogenetically engineered monster with super strength that has one singular focus. Doomsday begins a rampage of destruction with his sights set on Metropolis. There is only one person who can stop this beast, and that person is Superman!
Positives
This was DC Animated films' first attempt to bring well-known comic book stories to animated movie form and they couldn't have picked a much bigger first story to hit the ground running. "The Death of Superman" was a major headline when released in the comics and made for a great first choice.
The voice actors did a fantastic job with their roles. Anne Heche in particular did an outstanding job of delivering powerful emotion to Lois when she lost the love of her life. Adam Baldwin and James Marsters both delivered powerful performances as Superman and Lex Luthor.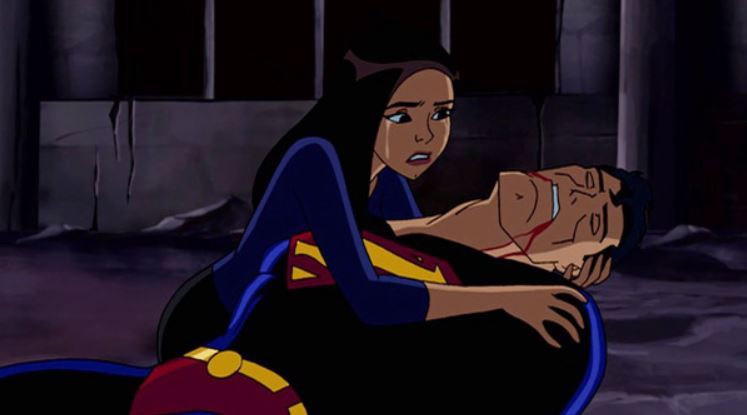 Negatives
Unfortunately, this movie does not live up to it's potential. Superman's death and battle with Doomsday occurs within the first act and takes a backseat to the clone storyline. For a time, Warner Bros. wouldn't allow their heroes to die in a movie, which unfortunately takes the emotion out of this storyline. It would have been a much more powerful film to see the romance grow between Lois and Clark throughout the film only to have her lose him in the end.
Instead they tried to cram three different stories, The Death of Superman, The Reign of Superman and The Return of Superman into a 77 minute film. In doing so, it loses the impact it should have had. This would have worked so much better as three separate films, each focusing on one of those three stories, and perhaps if it had been done today, it would've been done like that.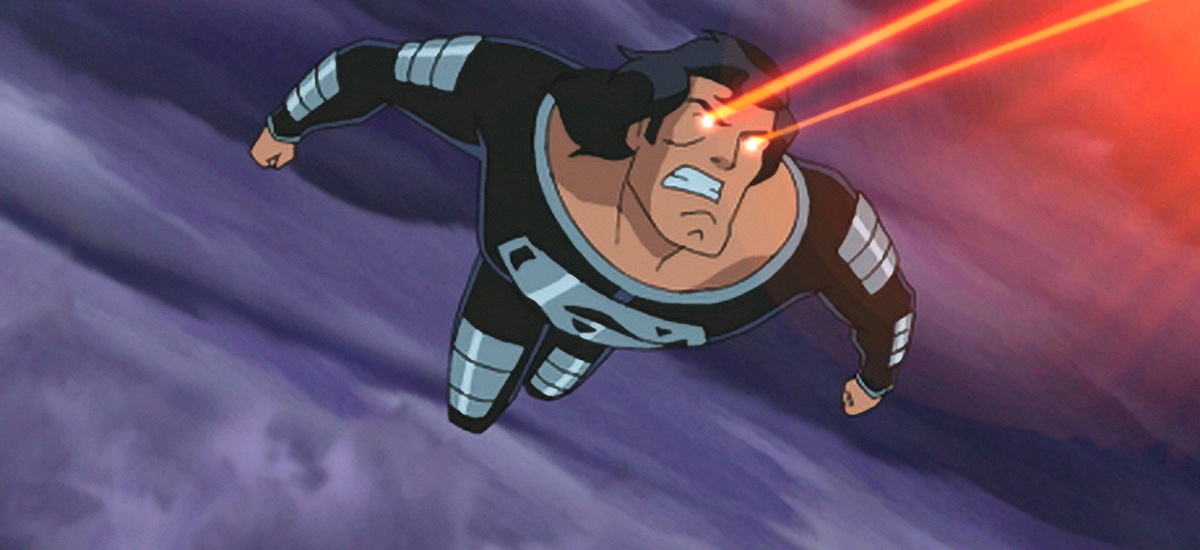 Verdict
As a first attempt to animate well-known graphic novels into a film, this movie does okay, but is far from a homerun. For the average moviegoer they may find the film to be decent, but to anyone that knows the actual story, they'll recognize how it fails to bring any of the emotional narrative with it.
It's worth watching, but I highly recommend anyone that watches this, go back and read the original comic book as well.