[Editor's Note: This review may contain spoilers]
Writer: Jody Houser
Artist: John Paul Leon
Colors: Dave Stewart
Summary
Last issue, Violet exposed herself on the talk show and is now out in Gotham's night life to bring out the killer.  She's still awaiting a surgery because her implants aren't working right and is in danger of them failing at any moment.  Despite the danger this doesn't stop her from her mission.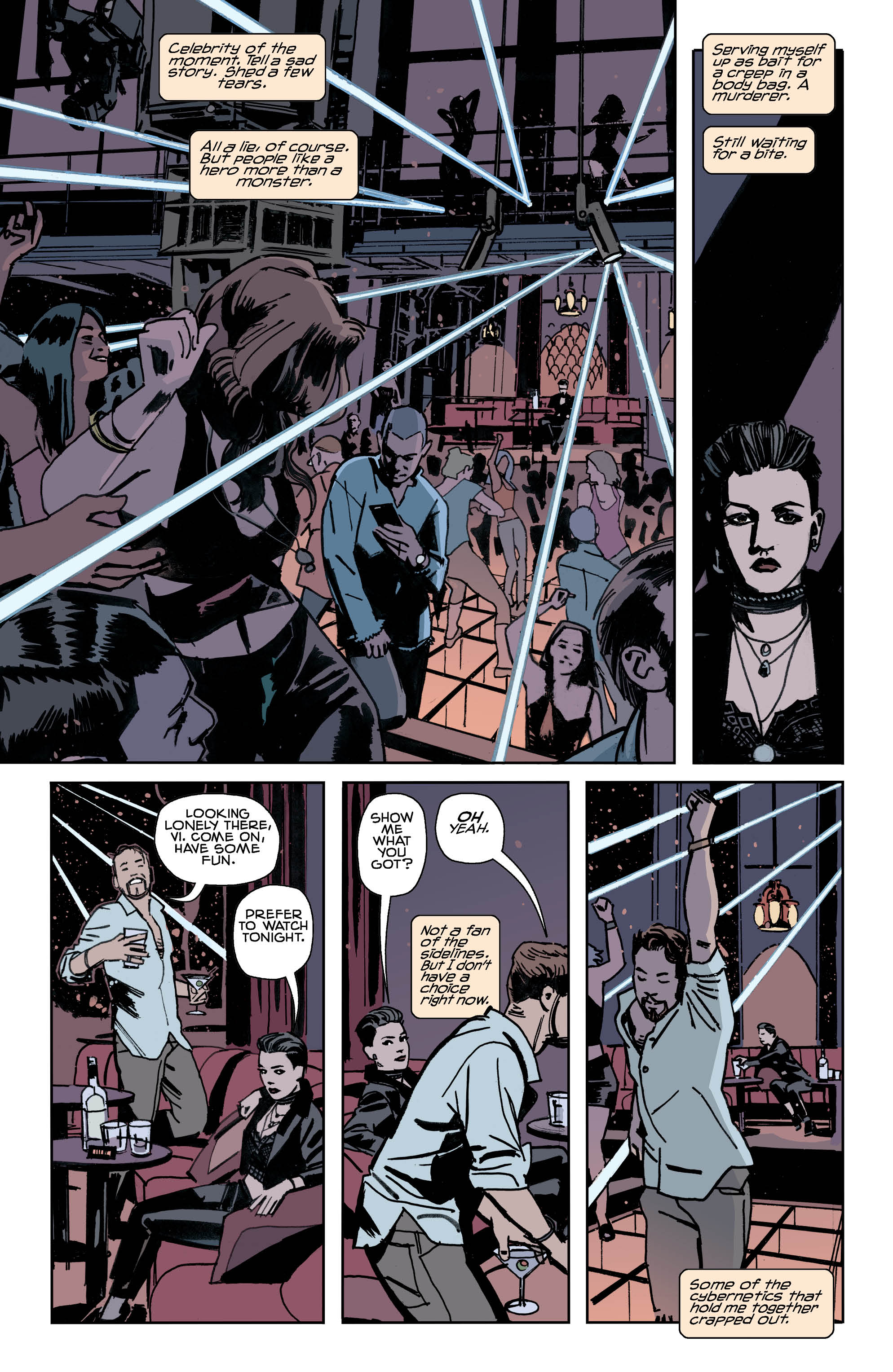 Upon returning home after no action the first night, she finds her doctor wanting to leave for a few days and has arranged for her surgery to be completed by someone else that she trusts.  Violet won't have it and convinces her to stay to do it.  Dr. Varma relents and agrees.
In the flashbacks to Violet's bizarre upbringing with the "combat nuns," we learn that the Mother Superior was nicknamed Mother Panic and that Violet was number 17.  We also see that Violet has had enough, kills Mother Panic, adopts the name then burns down the place and escapes into the woods.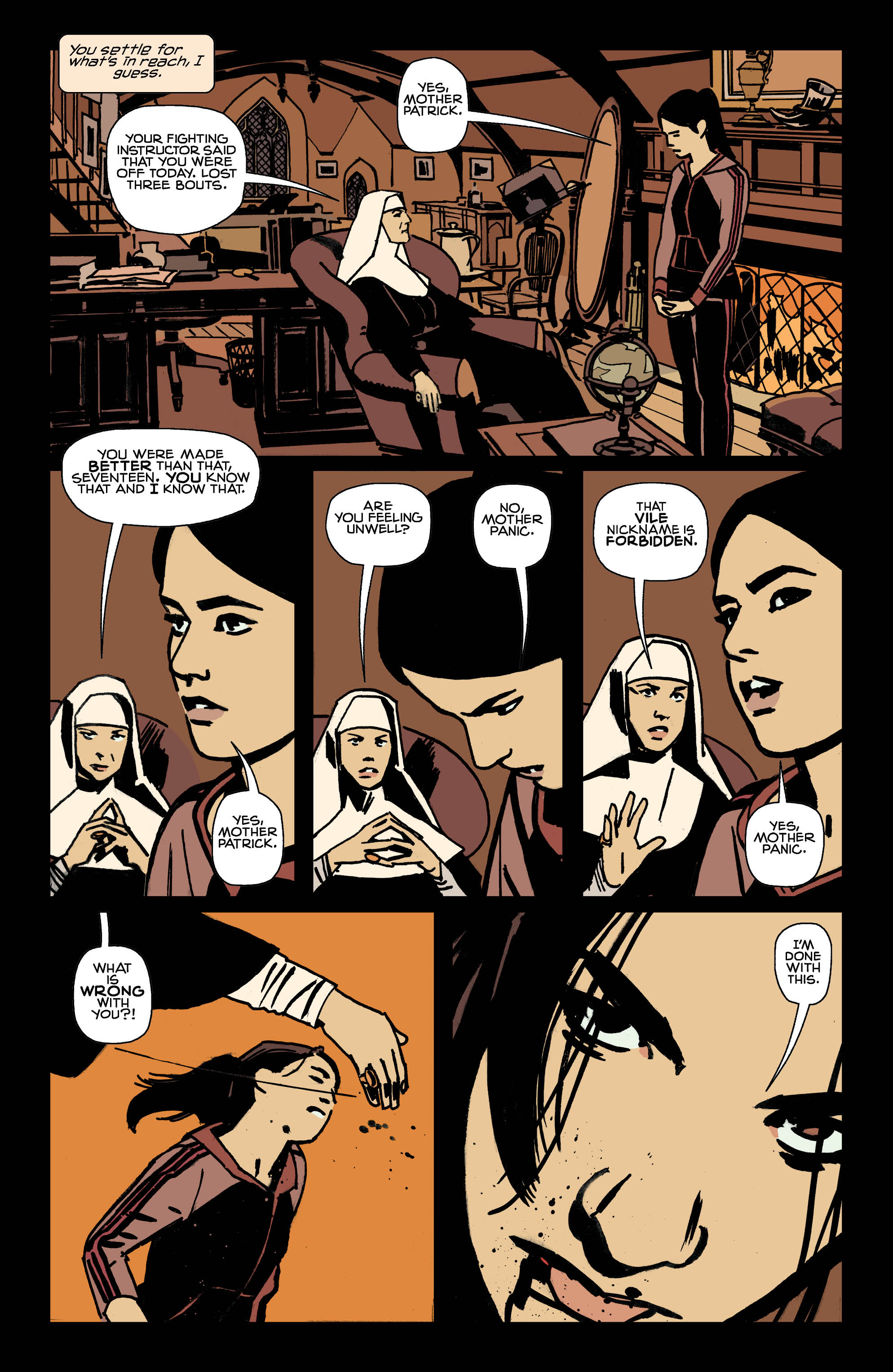 The next night in Gotham, Violet succeeds in luring out her target, but a critical failure in the implants puts he in need of rescuing just as she had the upper hand.  That helping hand comes in the form of Batman, who has kind words for her, but she has none for him.  The next morning she leaves for her surgery and leaves her mother in the Ratcatcher's care.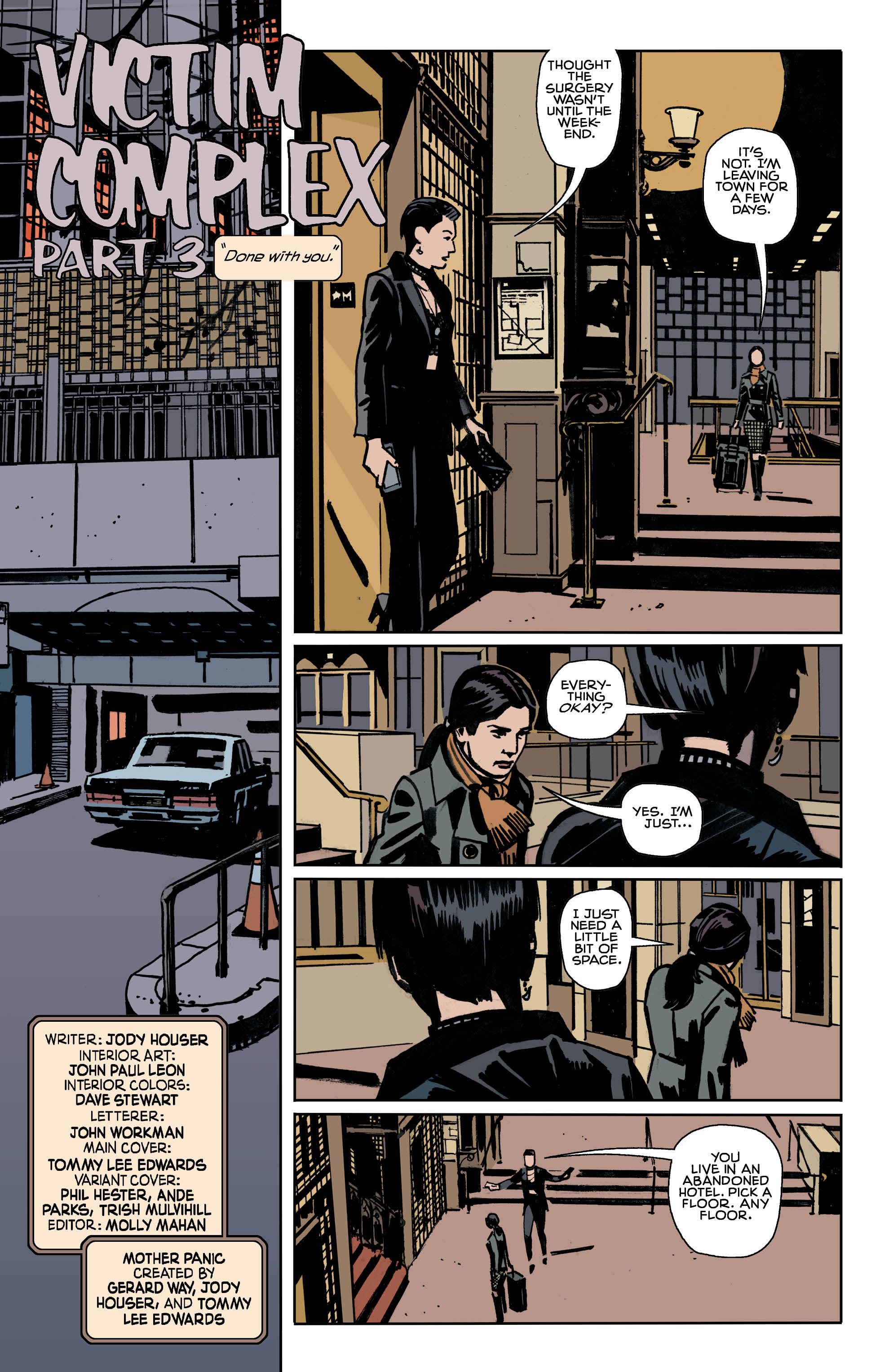 Positives
This issue, perhaps more than any other demonstrates Violet's physical vulnerability.  She seems to have steeled all her emotions away, but her physical problems from the implants keep her in danger.  However, her emotions have been affected by the little girl she saved.  That girl is still in the hospital in this issue, and Violet gets word to her that her parents' killer has been caught.  It is significant that this girl gets to Violet in a different way than the other victims she has helped.  Her attitude towards Batman is remarkable as well, especially for having just been saved by him and gotten a compliment.
Negatives
It could be very easy to use Batman as an out in this series.  It doesn't seem like Violet's being built up to fail so Batman can succeed.  Instead, Violet's character is still growing into what she can become as Mother Panic.  Still, what would happen if Violet were not in Gotham and Batman wasn't also working this case.  While it works now, eventually Violet and Batman must eventually come to some sort of understanding.
Verdict
Mother Panic #9 is another issue with some great character work and a lot of emotion.  It's dark and sinister with just the barest bit of hope shining through.  Hopefully, Violet will come out on the other side of it as she continues to overcome her tragic and grueling childhood.