[Editor's Note: This review may contain spoilers]
Directed by: Jay Oliva
Written by: Bob Goodman
Starring: Peter Weller, Ariel Winter, David Selby, Wade Williams, Michael Emerson, Mark Valley
Original Release:
Part 1 – September 25, 2012
Part 2 –  January 29, 2013
Deluxe Edition –  October 8, 2013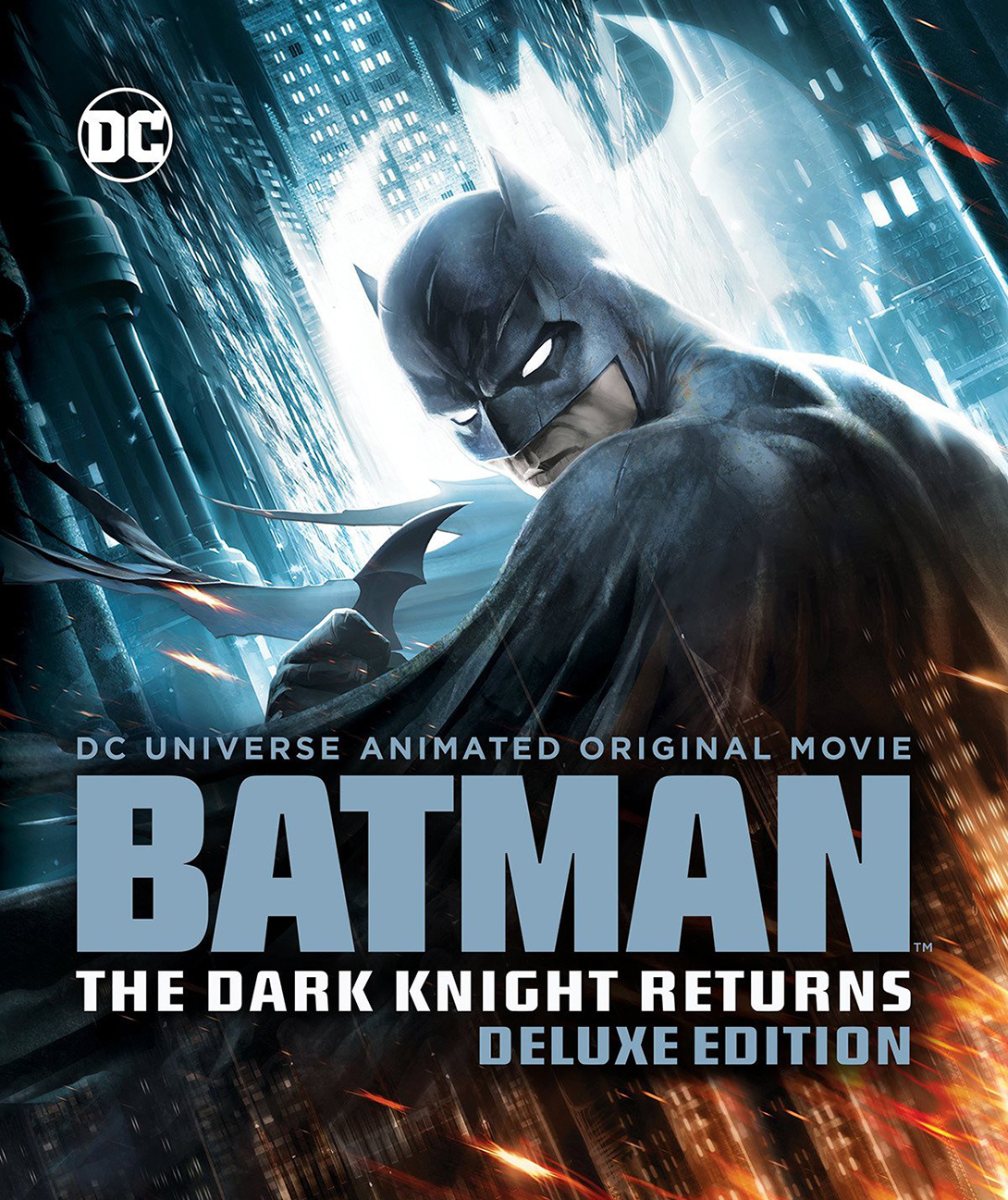 Summary – PART 1
It's been ten years since anyone has seen Batman. In his absence crime has reached an all time high in Gotham and now even Commissioner Gordon is about to retire. Legends exist about the Batman, but public perception has changed over time and some believe Batman was simply a fascist or a villain himself. Bruce Wayne, on the other hand, is still alive and living life on the edge trying to find a worthy death for himself.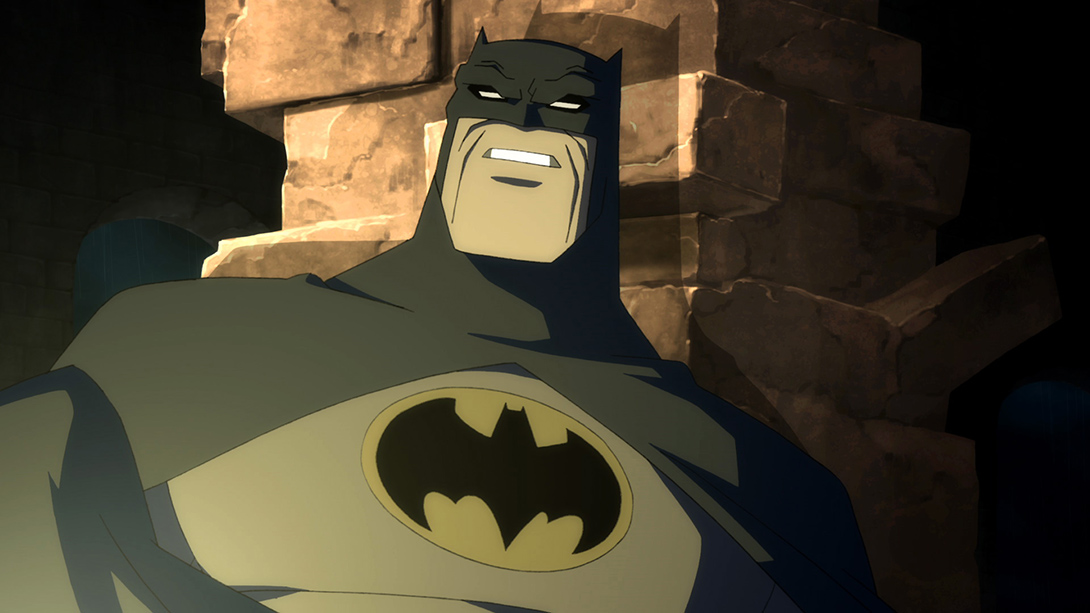 The escalating crime and brutality by the vicious gang known as the Mutants eventually leads the aged Bruce Wayne to once again don the cape and cowl. Rusty and not as graceful as he once was, Batman partners with 13 year old Carrie Kelley as his new Robin. Together they fight off the Mutant gang which leads to an epic showdown between Batman and the Mutant gang leader.
Summary – PART 2
After seeing that his old rival recently came out of retirement, the Joker decides it is time he too came out of retirement with a grand scheme to attract Batman's attention. Batman and Joker faceoff in their final confrontation but the real winner is unclear. Soon Batman leads the way to making Gotham City the safest city in the nation. This move embarrasses the President of the United States and his administration and they ask the one man capable of stopping Batman, to put a leash on him. This culminates in the showdown of the century as Batman and Superman, old friends and allies, have a showdown that will never be forgotten.
Positives
The writing, animation, character designs, fight choreography: almost everything about this film is fantastic. Based on, what is considered by many to be the single most important Batman story of all time by Frank Miller, this movie delivers an equally powerful adaptation. It delves deep into the psyche of the character and shows us why Batman is one of the greatest superheroes of all time. Then just when you think you have seen the greatest fight in animation between Batman and the Mutant Leader in Part 1, Part 2 ups the ante with the ultimate showdown of Batman vs. Superman.
Usually when movie studios split up a book into multiple films, like The Hobbit or The Hunger Games: Mockingjay, you know it is just to capitalize on the success of the franchise. But the idea to split this story into two films only helped to give audiences a worthy adaptation.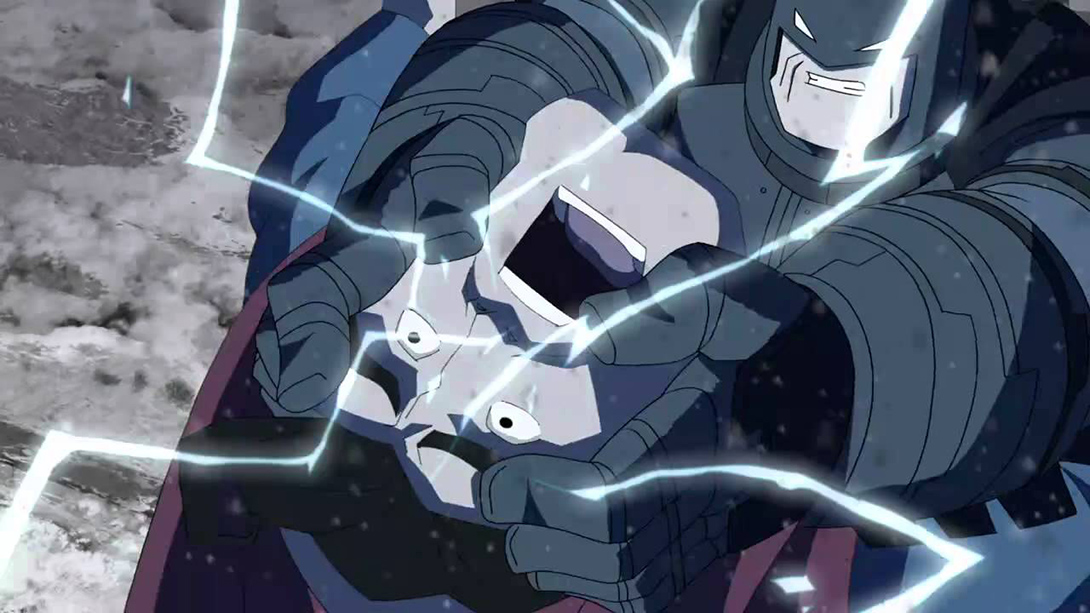 Negatives
There really is only one minor negative in this entire film. As much as I enjoyed Peter Weller's take on the aged Batman, I found Michael Emerson's take on the Joker to be hard to endure. This is unfortunate because not only do I love the Joker, but I actually believe Emerson is a great actor too. But, unfortunately, his Joker was not scary, menacing, psychotic nor anything else that we love about the Joker.  But do not let this small thing potentially turn you away from such a fantastic film.
Verdict
Th original comic book has inspired every version of Batman since it's original release in 1986, including the film versions by Tim Burton, Christopher Nolan and Zack Snyder. The story inspired The Dark Knight Rises with Batman retiring, coming out of retirement and (spoiler alert) even faking his death at the end.  Even a scene where the police realize Batman has returned and the senior cop tells the new rookie cop to sit back and enjoy the show is lifted straight out of the comic book. Zack Snyder based a huge portion of his film Batman v Superman: Dawn of Justice after the showdown arc between Superman and Batman in the comic book. To say this story was an important chapter in Batman's history would be an extreme understatement.  Because of that, a story of such significance deserves a worthy and thought provoking adaptation and this animated film delivers just that.  This is, not only, the best DC Animated movie to date (Flashpoint is a close second) but also the best Batman movie to date, animated or live action and I cannot recommend it more.