While Marvel continues to race or gender bend all of their core characters and causing their own sales to drop (according to Marvel's own VP of Sales, David Gabriel), DC Comics and Scott Snyder are taking a different approach to diversity. Rather than turning their back on the existing fan base by eliminating or replacing beloved characters, they are showing everyone how diversity is done correctly by introducing a new and exciting character.
Duke Thomas was first introduced to audiences in Batman #21 by Scott Snyder and Greg Capullo. He then went on to become the main character in the series We Are Robin.
Even though he was in a title called We Are Robin, Batman saw something special in the teenage boy and rather then make Thomas yet another Robin, Batman decided to try something different. Thomas has been working with Batman, most recently in the new Dark Days: The Forge and Dark Days: The Casting, but until now he didn't have a secret identity or call sign.
Going forward Duke Thomas will be known as The Signal and following the events of Dark Days: The Culling will appear in Batman and the Signal, a three-part miniseries with an updated version of his costume, co-written by Scott Snyder and newcomer Tony Patrick. Tony Patrick was recently discovered in DC's New Talent Development Workshop program and Snyder said that Patrick was an obvious choice to help write the series:
"He works with kids in Brooklyn, at a center not unlike the center in the series." And "He was really passionate about the character."
Other comic book publishers should pay close attention to The Signal and how he has slowly been introduced to audiences. While Miles Morales can never truly become Spiderman and will always be referred to as 'Miles Morales Spiderman' the Signal is, as Batman saw, something different. He's not another Batman, Robin, Nightwing or even Batwing. The Signal can become iconic in his own right and I'm excited to see what they do with this character.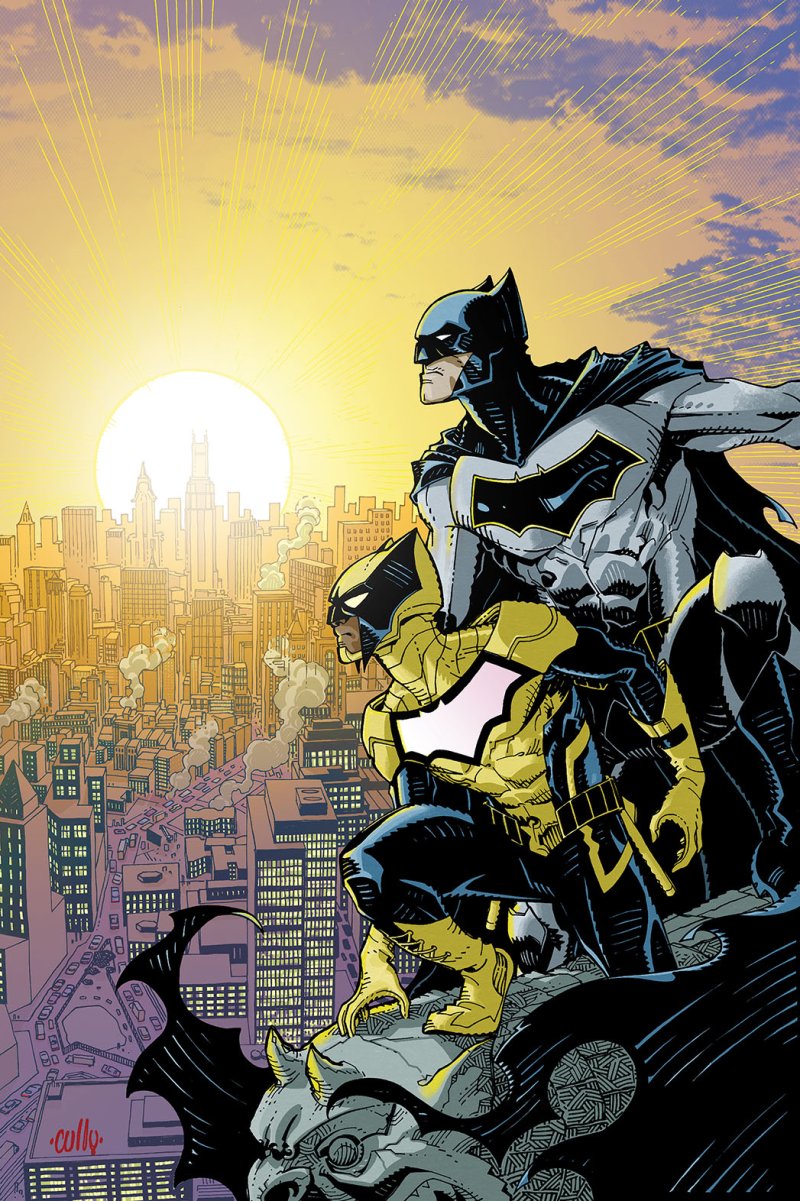 BATMAN AND THE SIGNAL #1
Written by Scott Snyder and Tony Patrick • Art and cover by Cully Hamner • Variant cover by Declan Shalvey
Batman may own the night, but with new villains emerging during the day he needs an ally to defend the city when he can't. Only one teen is up to the challenge, Duke Thomas. After months of training, he's ready to step out of the shadow of the bat to become his own kind of hero. Meet Gotham City's newest protector: The Signal! Spinning out of adventures in ALL-STAR BATMAN and WE ARE ROBIN, comics superstar Scott Snyder and newcomer Tony Patrick take our young hero to new heights in this exciting miniseries with artwork by Cully Hamner.