[Editor's Note: This review may contain spoilers]
Written and Illustrated by: Sean Murphy
Colors by: Matt Hollingsworth
Summary
Jack Napier, who was once known as the Joker, finally sees his day in court. He makes a grand speech that wins over many but leaves some skeptical. But despite his sketchy past, he is released and soon begins his crusade to save Gotham from corruption, the GCPD and most of all, Batman.
Bruce Wayne discovers how some people have actually been profiting from the damage that Batman has caused over the years.
After reacquainting himself with Harleen Quinzel, Jack Napier then calls on some old allies as he initiates the second phase of his master plan.
Positives
This issue starts out swinging. Napier's speech is so powerful you know immediately which way the judge and jury will go. But more importantly you can see how this case will change everything going forward in Gotham and that Batman's problems are just beginning. Napier's compelling speech makes the reader actually question if he is right and if he is actually healed.
There's a kind of raggedness to Murphy's illustration style that fits perfectly to the story he is writing. The loose, sketchy style feels very similar to the animators at Disney that created 101 Dalmations.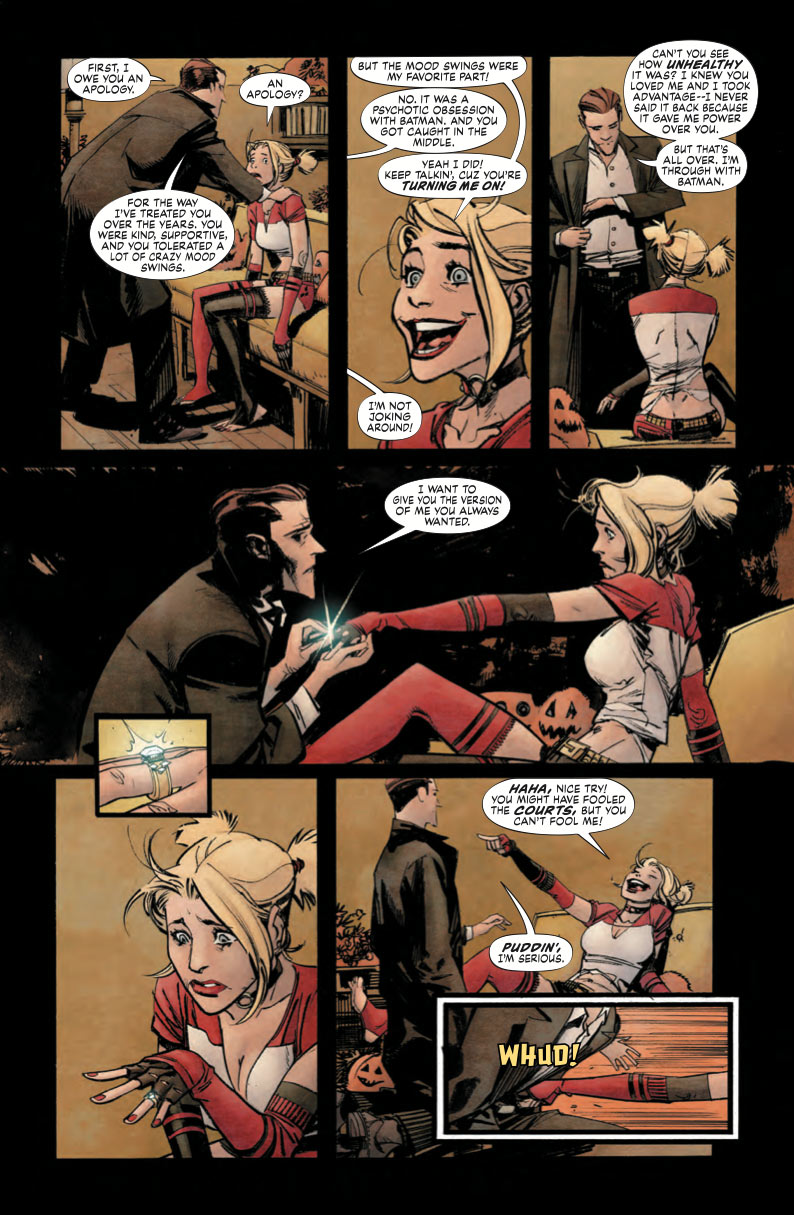 Negatives
For this particular issue I can't say there is a negative. But for the overall mini-series there may be one soon. It's too early to tell, but near the end there is a hint that perhaps this is a con by the Joker. In which case I think this storyline would lose what makes it stand out. Since they have given Joker the name Jack Napier officially in this title, that means it isn't canon so Murphy has the freedom to take the story in places he wouldn't normally be allowed in the official Batman title. And I hope he does. If it spins back around and ends up being a con by the Joker and he is indeed still evil, this could lose its appeal.
Verdict
This issue was excellent as is the mini-series as a whole. Murphy really spins a thought-provoking story while really digging into an aspect of the Joker we have never seen before.