[Editor's note: This review may contain spoilers!]
Writer: Priest
Pencils: Diogenes Neves
Summary
Deathstroke's team has been disbanded! Due to the death of Tanya aka Power Girl and also because of secrets being uncovered, the team has parted ways, leaving Slade alone. Will Slade go back to being a mercenary? Or will the reformed hero keep to his word and stay saving lives?
Positives
Although the team has disbanded, I'm glad to say Slade still hasn't gone back to killing–yet. A prime example of this is his encounter with Kong Kenan aka the Super-Man of China. Kenan is in America to serve Slade an arrest warrant, however Slade ambushes Kenan in a bathroom while the young super hero was meeting fans! The encounter in itself is quite hilarious with Slade defeating the hero pretty easily. There are plenty of chances for Deathstroke to kill in the book, especially against Kong Kenan, however he shows restraint and instead uses deception, which shows results in its own way.
Negatives
I have no negatives about this book, the story Priest gives us is well told, and we get to catch up to former Defiance members Rose and Joseph, Slade's own children and see what progress they've made. It seems that Rose is in a bit of a situation of her own making, so I suspect that we will see more of her story in the next issue.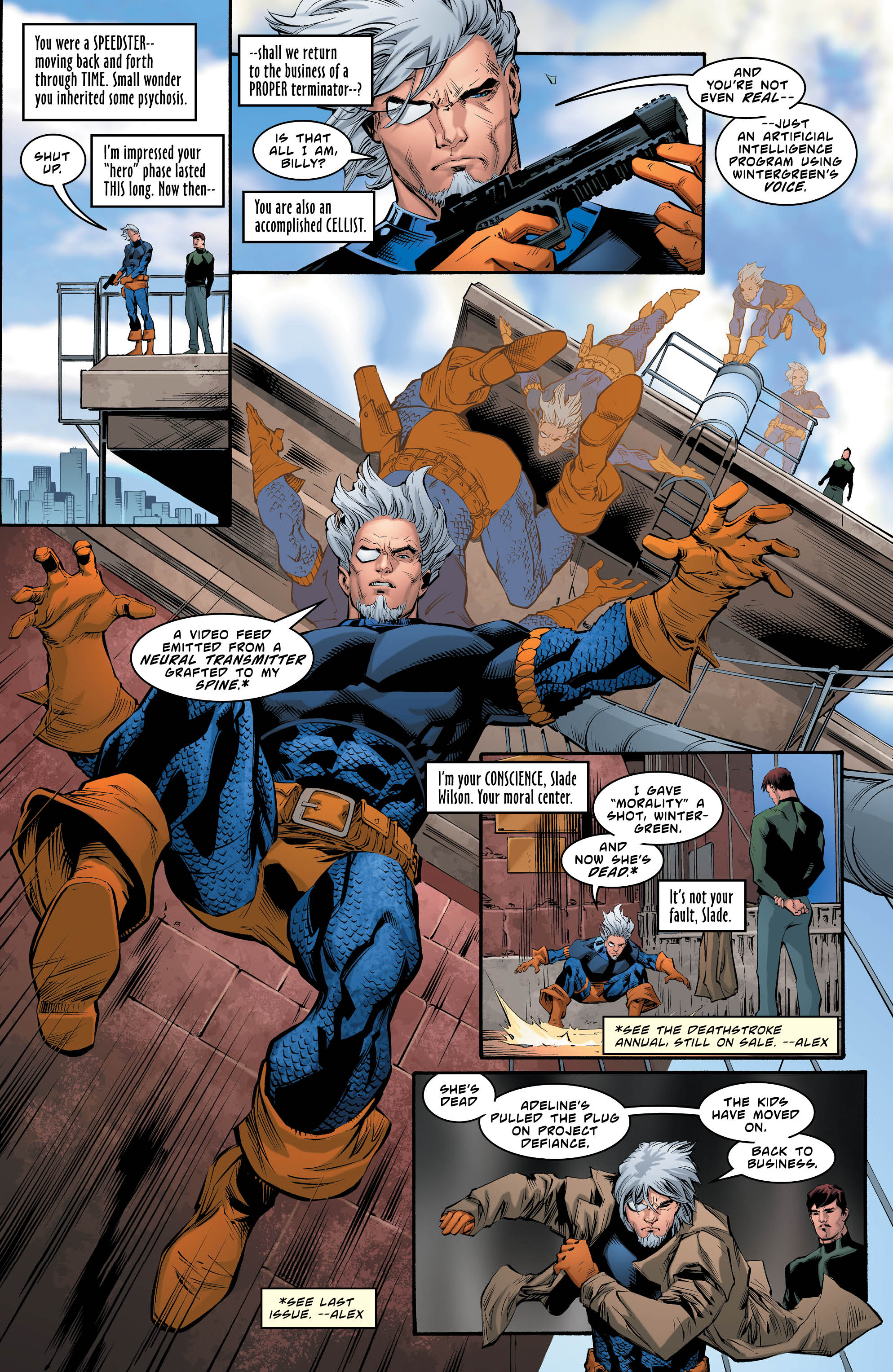 Verdict
Deathstroke #28 was a good and pretty funny read. I'm happy that Slade hasn't gone back to killing, and although his team is gone it hasn't slowed his progress as a character. Priest leaves us on a cliffhanger in the however–Slade in a room surrounded by ninjas! I'm definitely looking forward to reading what Priest has next.