[Editor's note: This review may contain spoilers]
Writer: Gail Simone
Artists: Aaron Lopresti, Matt Ryan & Wendy Broome
Summary
Conan confronts the Corvidae while Diana contemplates whether she should return to help Conan or not.
Positives
The interior art features pencils by Aaron Lopresti, inks by Matt Ryan and colors by Wendy Broome. The art in this final issue is as gorgeous as the rest of the series. There is a lot of detail in the characters and they're very expressive. This is one of my favorite Dianas just in terms of the art.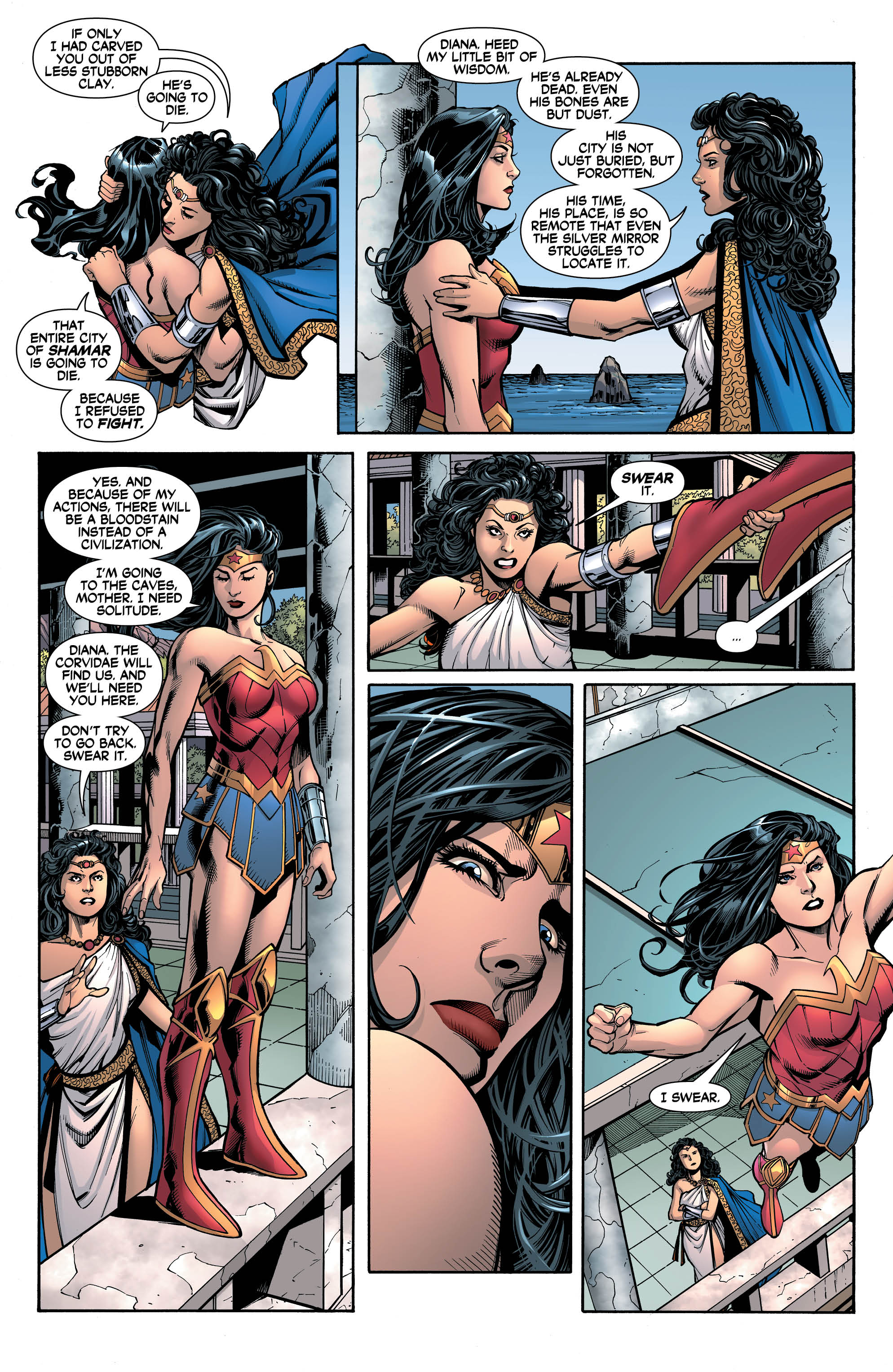 The narration was starting to annoy me a little bit. It was a getting a little dull but Gail Simone gives it a small bit of humor that makes it worth it. Simone has a really great sense of humor and I always love when she expresses that in her writing. There is a really enjoyable snarky element to her material.
Negatives
I'm not in love with the cover. Diana looks a little too thin and the faces look strange. There's a lack of detail that I feel is inconsistent with the quality of the interior art.
The ending is a little anti-climatic for me. The Corvidae ended being really easy to defeat. It really felt like they lose because it's the final issue and they have to. Conan fights a creature earlier in the issue that was much harder to defeat; I feel like that fight could have been cut slightly to make the Corvidae fight a little longer.
The romance angle feels out of place. It's hinted at in the previous issues so it doesn't come out of nowhere. But it's the only part of the story that feels obvious because it's a man and a woman teaming up. It feels a little cliché and I don't think it adds much.
Verdict
This is a solid issue. Most of it focuses on action which allows the three artists to take over which works in the issue's favor. They're a great team and the book is gorgeous. Simone's dialogue and narration give the issue a lot of personality and energy. I think the story ends rather abruptly and the aftermath doesn't quite play for me either. But the issue is fun and worth checking out.