Thanks to some Wonder Woman 1984 fan art, Bruce Wayne, and Clark Kent have gotten a full 1980s makeover. The sequel won't arrive in theaters until 2019, but that's not stopping some fans from imagining how the DCEU might look in the MTV decade.
Artist BossLogic designed a few Wonder Woman 1984 fan posters on his Instagram.
Clark rocks a vintage mullet and mustache.
Bruce wears a sports jacket and fanny pack bearing the Batman logo, with a solid gold B hanging around his neck for good measure. As if that ensemble wasn't '80s enough, he carries a can of Jolt cola for good measure.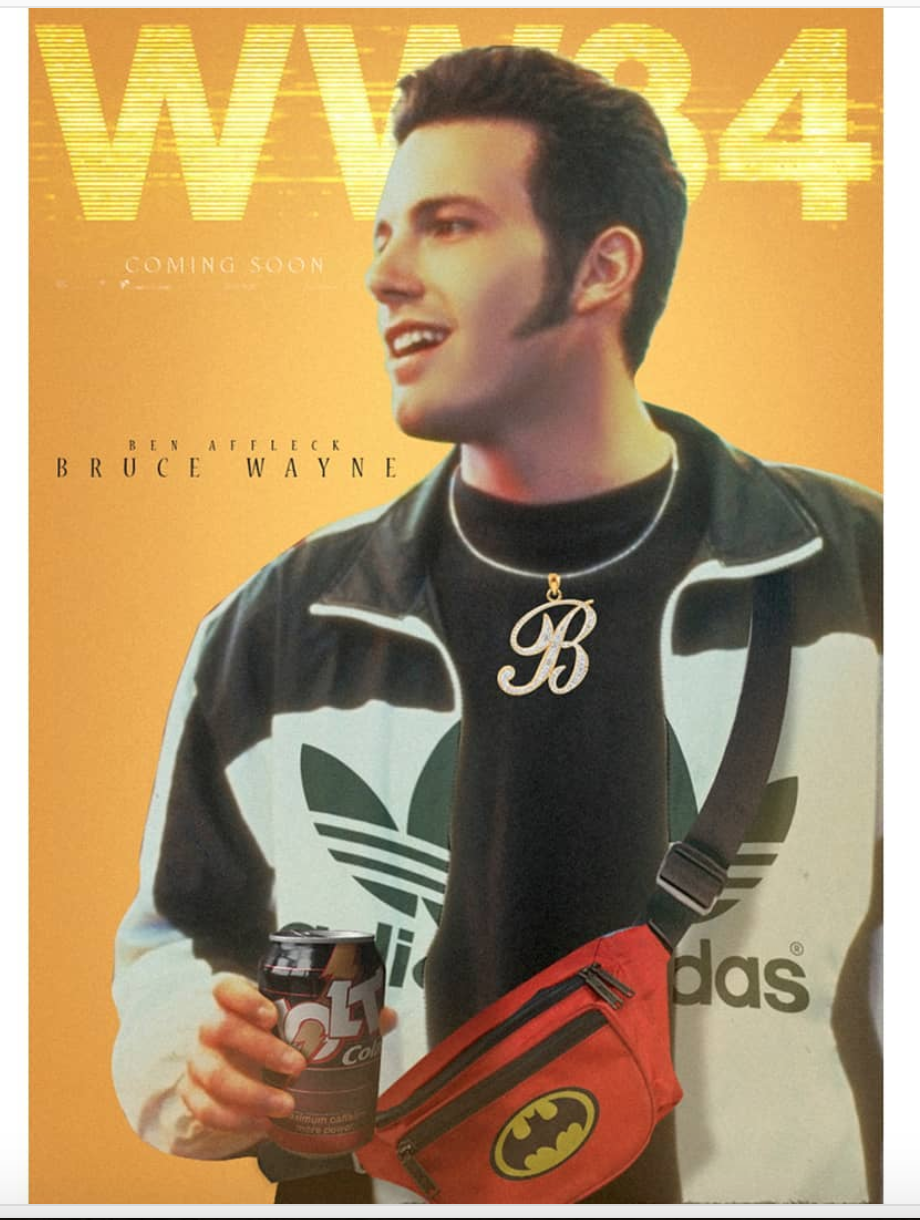 (For accuracy's sake, it should be pointed out that neither Jolt nor that version of the Batman logo existed in 1984.)
News about Wonder Woman 1984 has been gradually doled out to fans. All we know for sure are the title, release date (November 1, 2019), and some members of the cast — including Kirsten Wiig as the Cheetah. In the meantime, eager fans will have to rely on items like fan art to tide them over until the Amazon Princess returns to movie screens.