[Editor's Note: This review may contain spoilers]
Director: John Fawcett
Writers: Geoff Johns
Starring: Brenton Thwaites, Teagon Croft, Anna Diop, Ryan Potter and Brendan Fraser
Summary
After the incident at the convent, Rachel is now alone and running scared. Gar soon finds her and tells her to follow him. He leads her to a mansion in the middle of nowhere.
In the mansion she learns more about Gar and his unusual roommates. Gar tells her she is welcome there because everyone who lives there is different. First, she meets Robotman, an ex-race car driver that is now a robot, then she meets Larry, the Negative Man, a man that is bandaged up like a mummy… and also an excellent cook. Then at dinner she meets Rita Farr, the Elasti-Girl, a woman who has a hard time keep herself together, physically.  She finally meets the Chief, when he barges in with another special person needing his help.
Dick and Kory investigate the area and do everything they can to find out where Rachel went. They eventually discover the mansion.
The Chief has taken it upon himself to help Rachel. His help scares her, and she decides she doesn't want it. He ignores her and proceeds, which leads to Gar revolting against the Chief.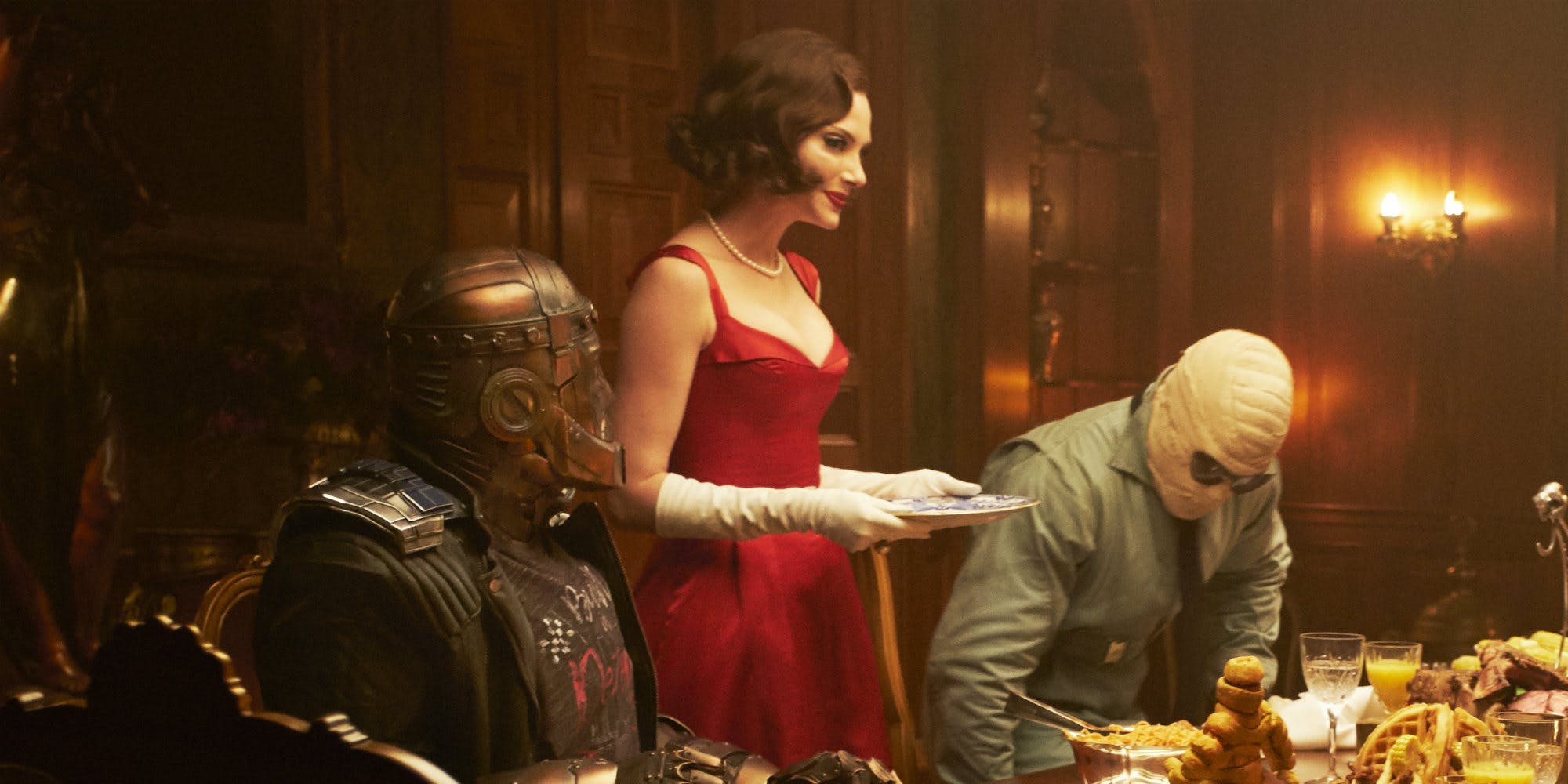 Positives
The Doom Patrol is full of intriguing characters that you can't help but want to learn more about. Besides Gar, it feels as if each member of the Doom Patrol received help from the Chief that they didn't necessarily want, this adds an air of mystery about the team and about the Chief specifically. Robotman seems particularly miserable in his new body and that makes the audience connect and care for him immediately.
Negatives
In this episode there is a scene with hunters hunting a deer. Besides the annoying television standard and stereotype of making every hunter look like a dumb hick, the entire idea that they chased the hunters away is stupid. If the deer dies after the hunters run off, then the deer died for nothing. Of course, this was just a way to show that Rachel can in fact heal things as well since the deer survives. But I am tired of the same thing in every television show that shows hunters as stupid people. I'm not a hunter and I don't condone hunting for sport. But I'm tired of the same thing in every show. It's either biker gangs starting trouble with the main characters or hunters that are stupid hicks. I've met many intelligent people that are also hunters, despite me disagreeing with their hobby. It's a played out stereotype.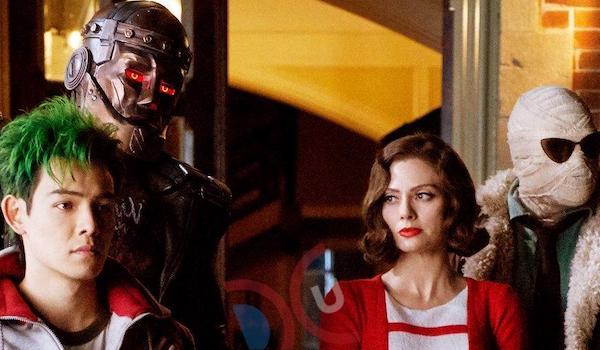 Verdict
This episode doesn't do much to progress the main storyline, but it does great in building this specific DC universe of characters. This episode also acts as a backdoor pilot for the upcoming spin-off series, Doom Patrol. In that sense it is a great episode because it really shows us how interesting this unusual team of superheroes is.