Review: Wonder Woman: Agent of Peace #16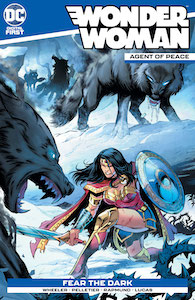 [Editor's Note: This review may contain spoilers]
Writer: Andrew Wheeler
Artist: Paul Pelletier
Inks: Norm Rapmund
Colors: Adriano Lucas
Letters: Travis Lanham
Reviewed by: Seth Singleton
Summary
When Wonder Woman receives a call for help from a harbinger she rushes to investigate. What she discovers is a new weapon in the hands of an old enemy and a deadly confrontation in the mysterious forests of Sweden.
Positive
The harbinger is a really pleasant touch. Her arrival at the beginning of the story and her council throughout the issue is a glorious reminder of the messengers of Greek myth. Also, the Harbinger who crossed between worlds at the will of the Monitor in Crisis On Infinite Earths. But the nature and the origin of this harbinger is integral to this story.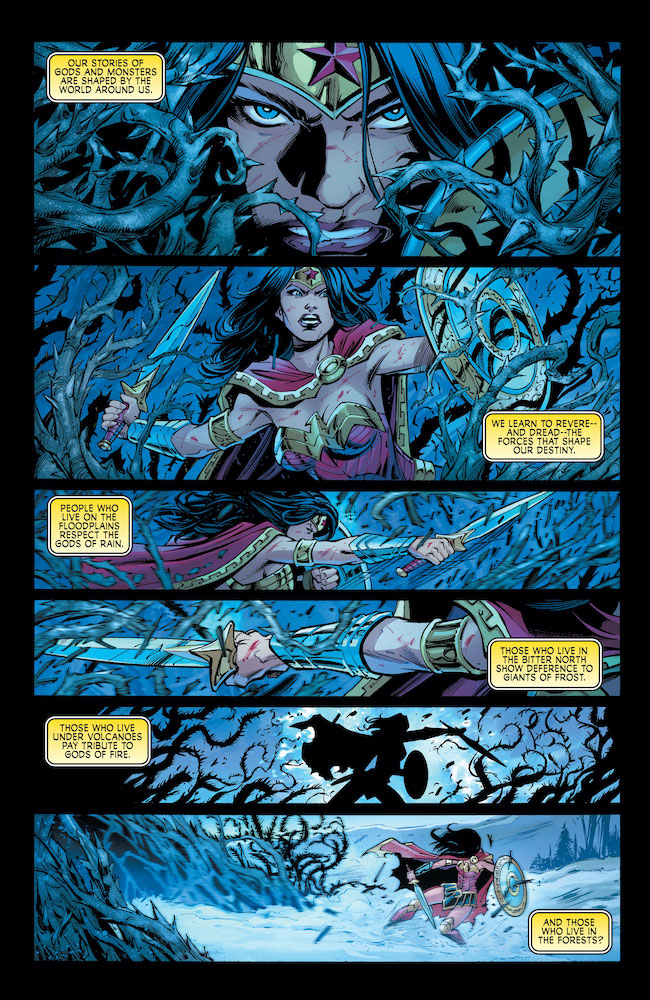 Equally enjoyable is the appearance did the Queen of Fables. The reference to being trapped in the pages of a book reminds the reader of classic Justice League stories. Others will compare this version to the modern appearance voiced by comedian Wanda Sykes in the Harley Quinn show. In this appearance, she hews more closely to her original and historically based origin. An added benefit is the new perspective behind her powers which she reveals in this issue come from stories. As she puts it, "As long as there is something to be afraid of, (people) will pass cautionary tales told by firelight from one generation to the next."
This leads to another fun appearance a legendary character of Mythos known as the Chernobog. As told by Queen Tsarita, the true name of the Queen of Fables, Chernobog is a god of dread, ignorance, and loathing.
At the heart of this story, is the character, Yuri. Yuri only wants to be beautiful and loved. It's a foundation of humanity and something that any reader can relate to and understand. But heartache and rejection can twist the most innocent desires. And when Yuri calls out to the dark witch of the woods, the Queen of Fables answers and offers vengeance.
There is some absolutely gorgeous art in this story. The white wintry background of Sweden is a muted off-white canvas that heightens the lines by Paul Pelletier and the colors of Adriano Lucas. Vibrant action and poignant stillness are amplified by the surrounding negative space.
Verdict
It is oft-repeated that stories are among the most powerful tools in the world. In the right hands, they can raise up, uplift, and bring good, if not the best into the world. But they can twist and they can break. Wonder Woman knows that hope can also restore them. Her hope outshines the darkness of fear in this story.
Wonder Woman: Agent of Peace #16 reminds us of what we already know by showing us the challenges that always exist in a new and changing world. Remembering the lessons and reminders to do what's right is how we use the models of history to create a better now and a brighter future.