Review: The Last God #11
[Editor's Note: This review may contain spoilers]
Writer and creator: Phillip Kennedy Johnson
Artist: Riccardo Federici
Colorists: Arif Prianto, Allen Passalaqua and Sunny Gho
Cartographer: Jared Blando
Letterer: Tom Napolitano
Back Matter Designers: Steve Wands and Amedeo Turturro
Reviewer: Tony Farina
Summary
At the edge of creation lies the Black Stair. And beyond it, amidst the void, He waits. Mol Uhltep, the Last God. This is the tale of those who claimed to slay him, and the world they doomed with their lies. The breathtaking penultimate chapter of DC's dark fantasy epic is here! As the surviving heroes of Cain Anuun arrive at the Black Stair, they must battle an incredible army of flowering dead led by Mol Uhltep's most exalted wraiths. Will the heroes ascend the stair and put an end to the Last God's ominous prophecy before the sins of the past are at long last made flesh? Or is it already too late?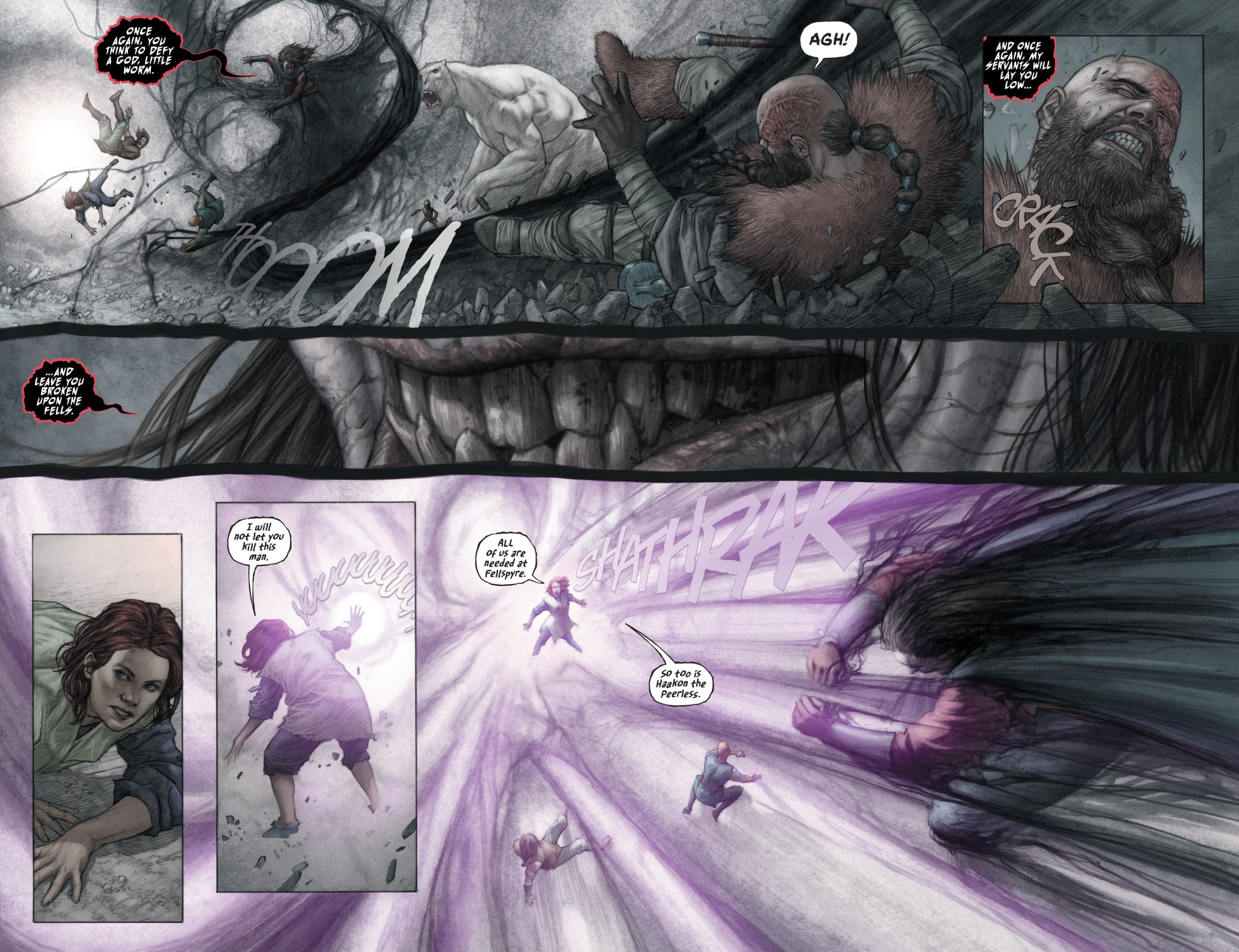 Positives
The Last God #11 is absolutely stunning. Each month I am blown away by how gorgeous this book is. Every single panel is a work of art. I mean seriously. Look at this:
I am not one to have nightmares, but if I were, that panel would give me one. The curve of the mouth. The dead eyes and black veins. It is just perfect. I want to give some love to the letterer here as well. A rule of thumb states that if the letterer is doing a good job, you don't notice. Well, Tom Napolitano is doing a bang up job and I can't help but notice.
Kennedy Johnson's story is full of twists and turns. I am pretty sure for whom I am rooting, but do I want that particular outcome to be the end result? There is no real way to know what will be best. I just know that I want to read whatever happens next and that must be a good thing right?
Negatives
The Last God #11 is incredibly strong. The things that people will dislike are the things that will keep people away from this book. It is wordy, thoughtful and deep. It requires several readings. I have no problems with this. However, many will.
Verdict
I will be honest, I never planned on reviewing this book. I picked up a one shot because Dan Watters wrote it and now I am the reviewer of record for this book. It has been quite the happy accident. I actually needed a replacement for his seminal work, Coffin Bound. While this book is not that, it fills the gap in my reading. I love a dark, epic quest. This is just stunning.