Image Comics Review: Killadelphia #12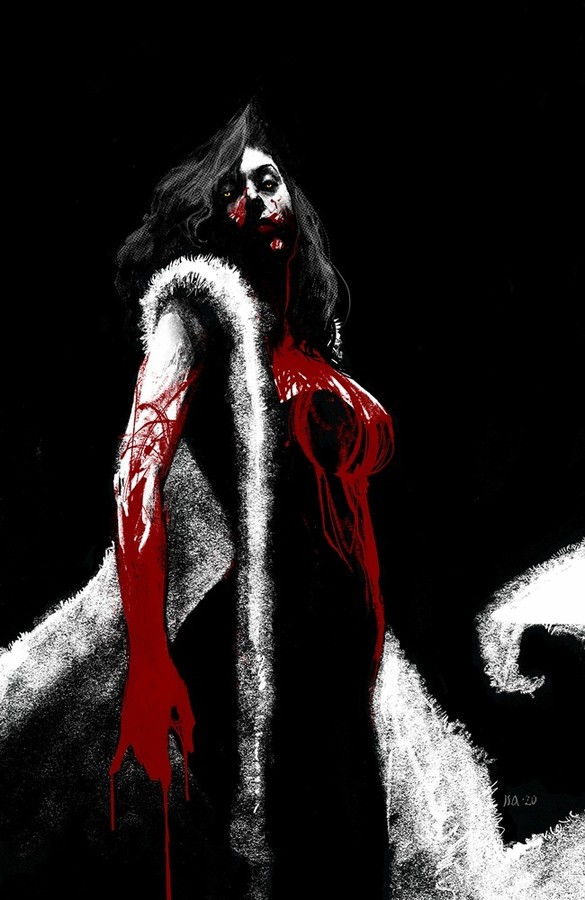 [Editor's Note: This review may contain spoilers]
Written by: Rodney Barnes
Art by: Jason Shawn Alexander
Colors by: Luis NCT
Letters by: Marshall Dillon
Review By: Kendra Hale 
Summary
We have come to the end of the second arc for Killadelphia. Abigail Adams' plan is coming to a head and we have gotten a chance to watch it unfold. In issue 11 of Killadelphia we saw the communications lines cut, Tevin reaching out to John Adams in purgatory,  and James Sangster Jr. reaching a new level of understanding with his pops. One of the best things in this arc has been the deepening of the characters under Abigail's regime though, the build up to this, the conclusion. 
Abigail and her fellow vampires are making their move on the city. James Sangster Jr. along with girlfriend Jose the medical examiner and his father, newly dug up and freshly fed vampire himself, are trying to find a way to save the world again from the rising crisis. Tevin is working not only in purgatory with John Adams but makes stops along the way to his mission in heaven and hell as well. Big things are coming. When the smoke clears, who will be left standing on the alive… or undead?
Positives
The story arc built in  "Burn Baby Burn" has been masterful. They have moved the tale of the Sangster men forward but dealt with building the world of Killadelphia as a whole. Truly this arc has been not only visceral and real  due to the elements of the story and art bringing the story to life, but the best parts for me were learning about the characters that make up this terrifying world. Killadelphia is horror at it's best. Everything I loved about "American Gods"  is put on full display in this series. 
There is no shying away from the deep and painful stories that the voices in the series have to tell. The characters are fully realized and their voices demand to be heard. This arc may not have been so in your face as the last arc but it is just as vital and lays the groundwork for what Rodney Barnes promises to be a heady and full story yet to come for our characters. 
Negatives
The sudden ending. Was it great? Yes, it was an absolutely masterful cliff hanger. Am I an impatient and needy reader? YES.  I was so sucked into the story that when the ending came I vocally got upset. That is the only con. 
Conclusion
Killadelphia issue #12 gives us the closing on the "Burn Baby Burn" story but certainly not the ending to the series as a whole.  We are promised great things to come and given the continued excellence of this series, including issue #12 and the side story of Elysium Gardens, it is a guarantee of things to come. Check out out more of my reviews on DC Comics News. 
Images May Be Subject To Copyright.