Review: Batman: Urban Legends #1
[Editor's Note: This review may contain spoilers]
Writers: Chip Zdarsky, Stephanie Phillips, Brandon Thomas, Matthew Rosenberg
Artists: Eddy Barrows, Eber Ferreira, Laura Braga, Max Dunbar, Ryan Benjamin, Marcus To
Colorists: Adriano Lucas, Ivan Plascencia, Luis Guerrero, Antonio Fabela
Letters: Becca Carey, Deron Bennett, Steve Wands, Saida Temofonte
Reviewer: Tony Farina
Summary
Batman may be the biggest name in Gotham City, but there are lots of other heroes—and villains—who will get a turn to shine in Batman: Urban Legends, a brand-new monthly series tying into the biggest events in Gotham City. The series begins with these can't-miss tales:
– Superstar writer Chip Zdarsky enters the world of Gotham City with celebrated Detective Comics and DC Future State: Robin Eternal artist Eddy Barrows for a six-part story chronicling Red Hood's investigation of a new drug sweeping through Gotham. It's a night that will change his life forever—and put him in Batman's crosshairs.
– Writer of the DC Future State "Grifters" story Matthew Rosenberg picks up where he left off, continuing from the pages of Batman #101! Superstar artist Ryan Benjamin joins the team as we learn why Cole Cash is in Gotham in a tale that hints at what Halo might be…and we also get Batman vs. Grifter-round two!
– New Harley Quinn writer Stephanie Phillips and DC Future State: The Next Batman artist Laura Braga join forces for a Harley tale set just before the launch of her new series. Harley's determined to sort out her history with Poison Ivy—but first, she'll have to find her!
– Coming off the DC Future State "Outsiders" tale, writer Brandon Thomas begins a three-part saga reuniting Black Lightning, Katana and Metamorpho. But this reunion quickly turns into a confrontation with a figure from Katana's past, in a story drawn by fan-favorite artist Max Dunbar (Champions, Dungeons and Dragons, Judge Dredd)!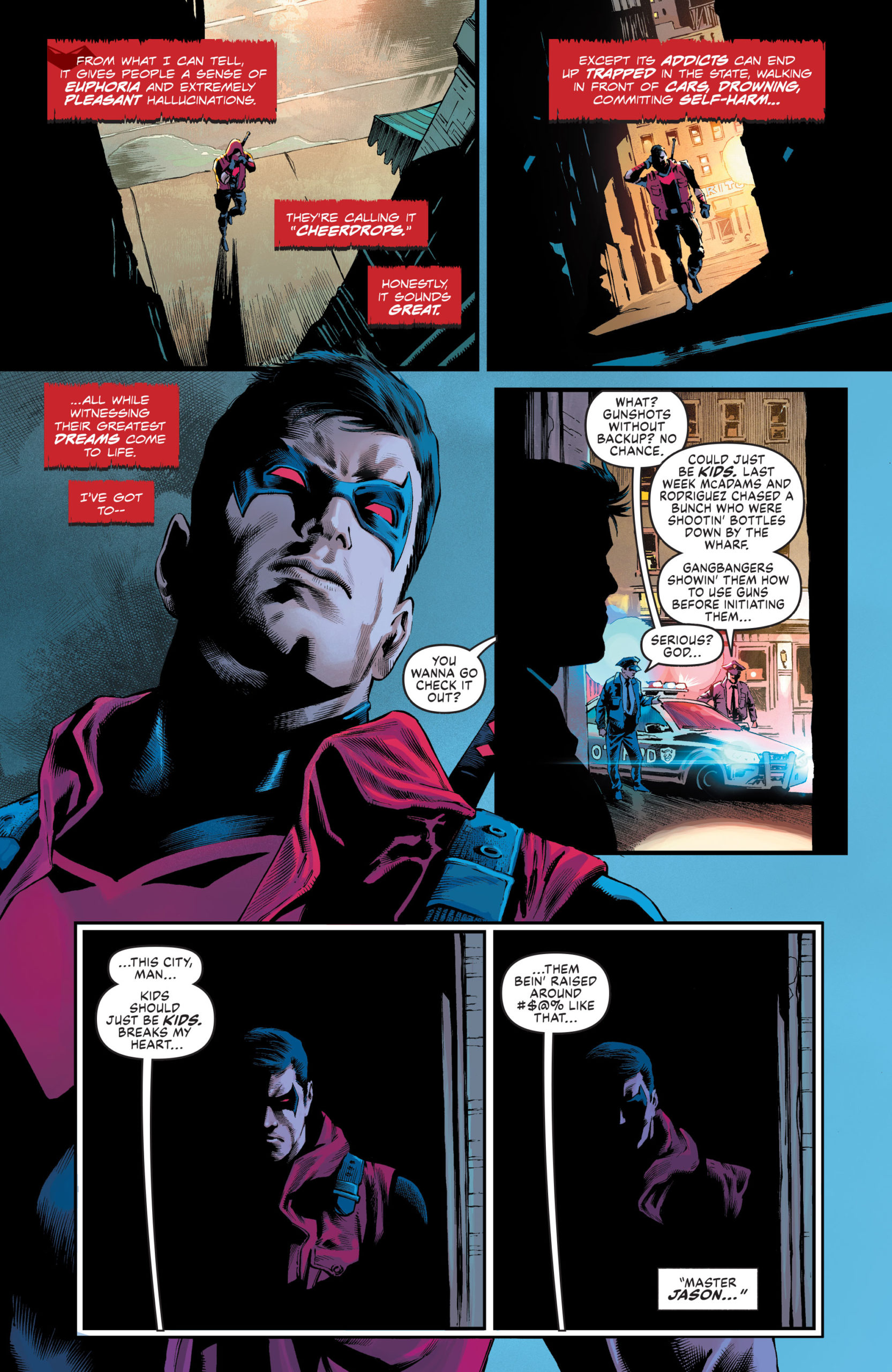 Positives
Batman: Urban Legends #1 has some flashbacks to our old friend, Alfred Pennyworth. That is always good isn't it? I think so. The Red Hood/Oracle/Bruce story is simply put, going to be amazing. Love what Zdarsky is doing here. We are all in for a treat.
The Ivy/Harley story is solid, but has problems (see below). The Outsiders tale is fast paced and fun and the Grifter story is solid. It is not great, but it could be slow burn. I am in for that.
The art across the board is stellar. Seriously, there is not one bad panel in the entire 70 page tome. I read it twice just to make sure I didn't miss anything. You should too.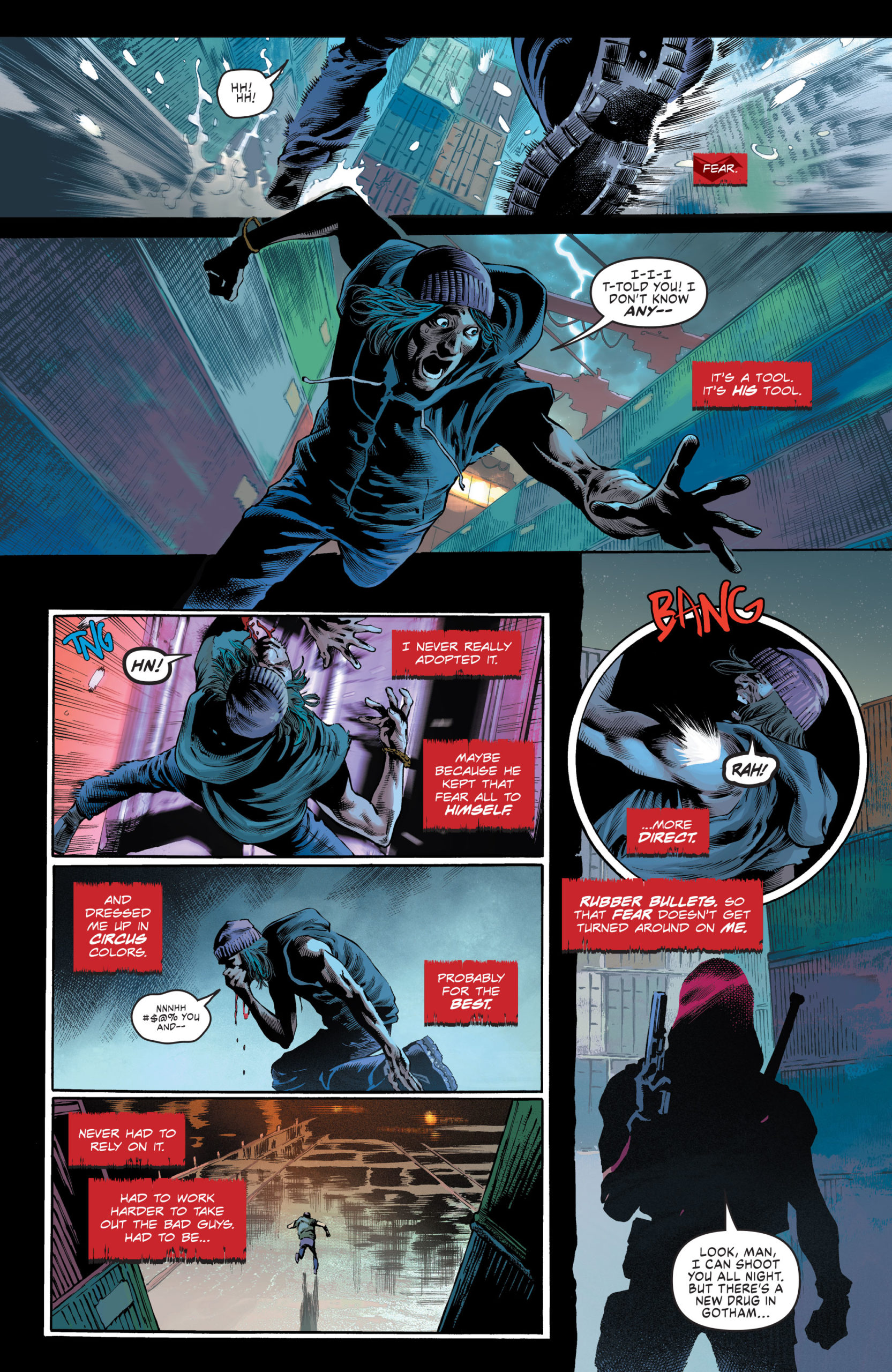 Negatives
This issue does the thing I dislike the most; it uses a bait and switch. Harley and Ivy's story here is good and it can be the start of something great, for THIS book, but instead, much like DC did in Future State, they started a story in one place and then force readers into a different book to finish it up. That is pretty crappy.
Verdict
Batman: Urban Legends #1 is an old timey digest of awesome. The stories are up and down, but for the most part, this has a ton of legs. It makes sense for some of these smaller characters, who for some reason, could not sell books on their own, to be here, in a book, with the big guy's name on it to sell a few more copies. Hey, if this is what it takes to get an excellent Red Hood story, to get to see  the Outsiders again, and to watch Grifter go toe to toe with Bruce and Dick, I am all in.