Reviews: Ultramega #1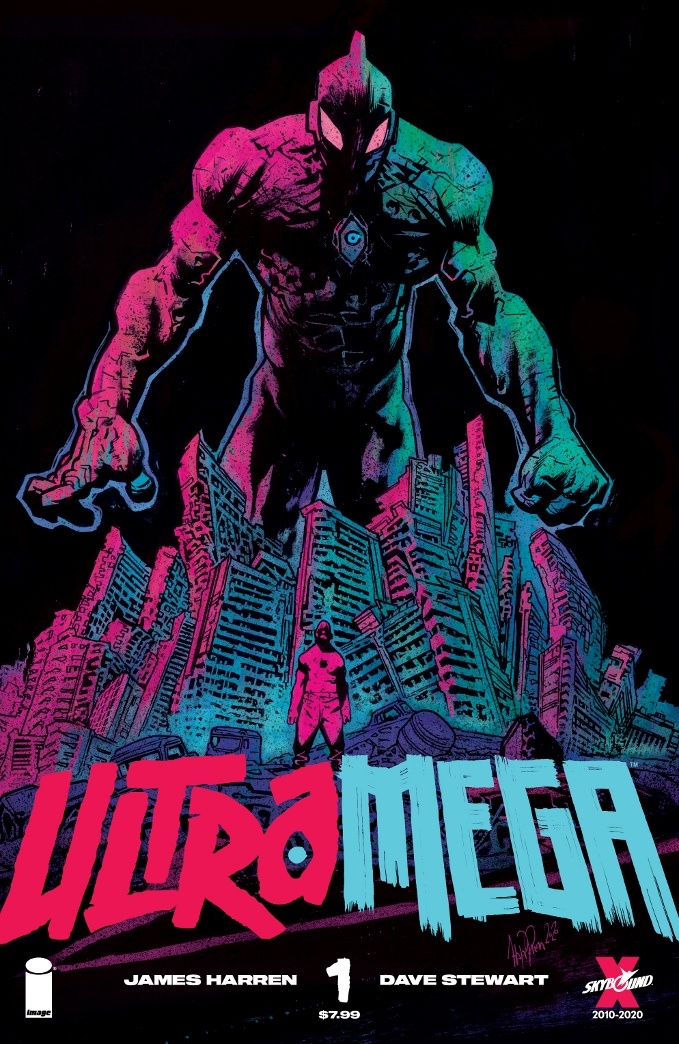 [Editor's Note: This review may contain spoilers]
Writer/Artist: James Harren
Colors: Dave Stewart
Lettering: Rus Wooton
Reviewer: Tony Farina
Summary
A plague is spreading across the planet, infecting people seemingly at random, turning them into monstrous rampaging Kaiju. Standing between them and dominion over the Earth are the Ultramega, three superpowered heroes recruited by a mysterious cosmic entity to protect mankind and fight the war against the Kaiju. However, even with all of their powers, the forces set against the Ultramega are overwhelming, and the biggest and best that humanity has to defend it may not be enough.
Positives
Ultramega #1 features colorist Dave Stewart. Dave Stewart is on the current Mt. Rushmore of colorists. You can fill in your other three if you wish but for me it is John Rauch, Jordie Bellaire, Adrinao Lucas and Dave Freaking Stewart. He makes this book, which is expertly drawn by the writer, James Harren, feel bloody and broken. This is a violent, dirty world and it is Stewart who really makes us feel it. Letterer, Rus Wooton has a lot to do as well even though there are large swaths of panels without words, the sound effects are loud and Wooton gets our attention.
Harren had decided to tell a human story in a world of monsters. It is whip smart and made me think about it for days after I finished read it. I had to go back through it again just to make sure I remembered things right. In this book, Harren makes us consider what good and bad mean. He is asking us to leave our preconceived notions at the door and if we do that, we will be rewarded with something special.
Negatives
This issue crams 10 pounds of story in a 5 pound bag. Normally, that would bug me, but here, it works for some reason. I can't explain why, but even with so much going on, I don't feel overwhelmed or rushed. It could be because it is an oversized issue, but even then, there is enough going on here to fill 100 pages.
Verdict
Ultramega #1 is a everything I want out of a monster movie. I love the added layer of the monsters being people. There is something to that concept. When the baddie used to be just a normal person, that makes the destruction of him or her more problematic.  I am all in on this series. The first issue has my head spinning. I can not wait for more.