Review: Refrigerator Full Of Heads #1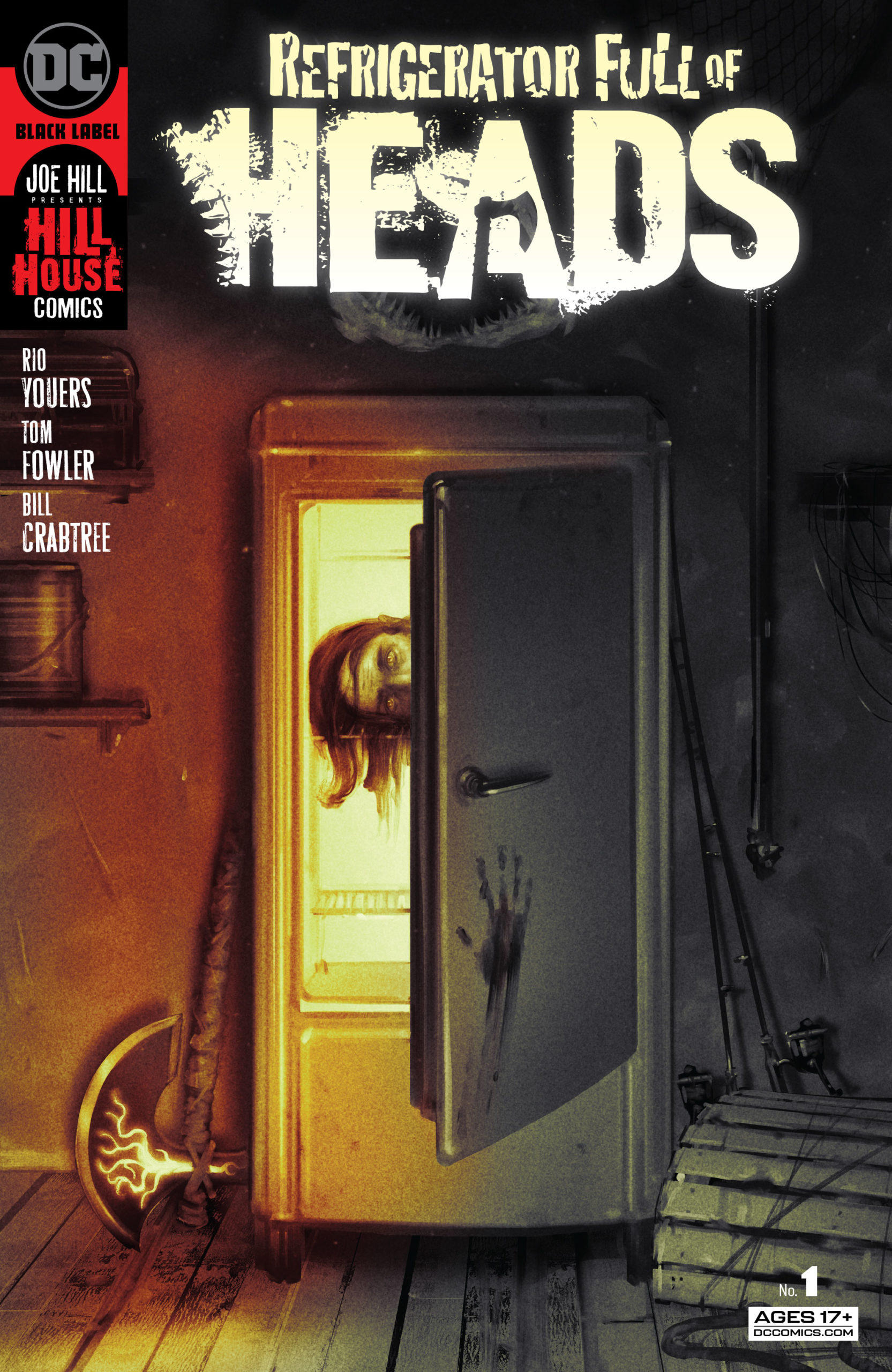 [Editor's Note: This review may contain spoilers]
Writer: Rio Youers
Artist: Tom Fowler
Colorist: Bill Crabtree
Letters:  AndWorld Design
Reviewed  by: Kendra Hale
Summary
Refrigerator Full Of Heads #1 is the first installment of an expansion on the world that Joe Hill created with Basketful of Heads.  A big set of steps to take as the series was astounding in both story and artwork. But writer Rio Youers was ready to rise to the challenge of expanding this world and even more excited for readers to devour what he and the art team have created. I for one am here for it so let's go!
Bruce Awaits
A tale told between two times gives readers a new blade to be intrigued by. In Lauren Valley, CA in 1983  a robbery is taking place. The robbers' aim is clear, in a house full of priceless treasures their focus is on The Dagger Of Fenrir. A blade whose power binds the victim inside their body in a catatonic type of state. A theory soon proved fact.
Moving forward to the present in Brody Island, Maine 1984. Cal and Arlene seem to be a couple taking a vacation. Arlene may say she is an author, just needing time to focus on her book, but a familiar ax comes into play and with it a new addition to the scenery of their quaint cabin.  
Positives 
This is a powerhouse of a world expansion as the writing and the artwork bring some pretty amazing moments to life. I tend to favor all the "Jaws" references but to be fair it is my favorite horror movie so… of course, the last scenes were my absolute favorites of the story. 
Rio Youers and Tom Fowler, along with amazing talent from Bill Crabtree, there are so many moods that strike readers as they make their way through a deliciously malicious trek.  The moments of terror are quick and merciless,  but given what these blades are capable of, the possibilities are exciting. 
Negatives 
None.
Conclusion
Refrigerator Full Of Heads #1 gives readers a glimpse of what is to come in this series. A small poisonous taste of what is possible. I look forward to seeing what wicked things this way come. 

Images Courtesy Of DC Entertainment