Review: Wonder Woman #794

[Editor's Note" This review may contain spoilers]
Writers: Michael W. Conrad & Becky Cloonan and Jordie Bellaire
Art: Emanuela Lupacchino & Wade Von Grawbadger and Paulina Ganucheau
Colors: Jordie Bellaire and Kendall Goode
Letters: Pat Brosseau and Becca Carey
Reviewed by: Matthew B. Lloyd
Summary
The team (Diana, Siggy Barbara M., Etta and Steve) take on the International Milk Company.  Their efforts reveal the true power guiding the plot from behind the scenes from on high.
Positives
It's hard to say what, but there's something about Emanuela Lupacchino and Wade Von Grawbadger's art in the main story that is channeling some of that H.G. Peter/ Golden Age Wonder Woman vibe.  Granted, it's subtle, but I think it is there.  The story is already drawing on the milk company plot from Sensation Comics #7, in a fun homage to the Golden Age.  This artistic connection I'm sensing (which may or not be there) adds to the overall approach to this series.  It adds something to the visual look of the series.  On that same note, with the addition of Barbara Minerva (Cheetah) to Wonder Woman's allies for this story arc, it recalls the reformation of Paula Von Gunther in the Golden Age in the first couple years of Wonder Woman stories.  While the modern version of the character has been portrayed differently, Minerva's (apparent? forthcoming?) reformation (?) recapitulates the theme of Diana being able to turn bad to good with love and understanding.  It's also recalls the original Cheetah's (Priscilla Rich) struggle with attempting to reform.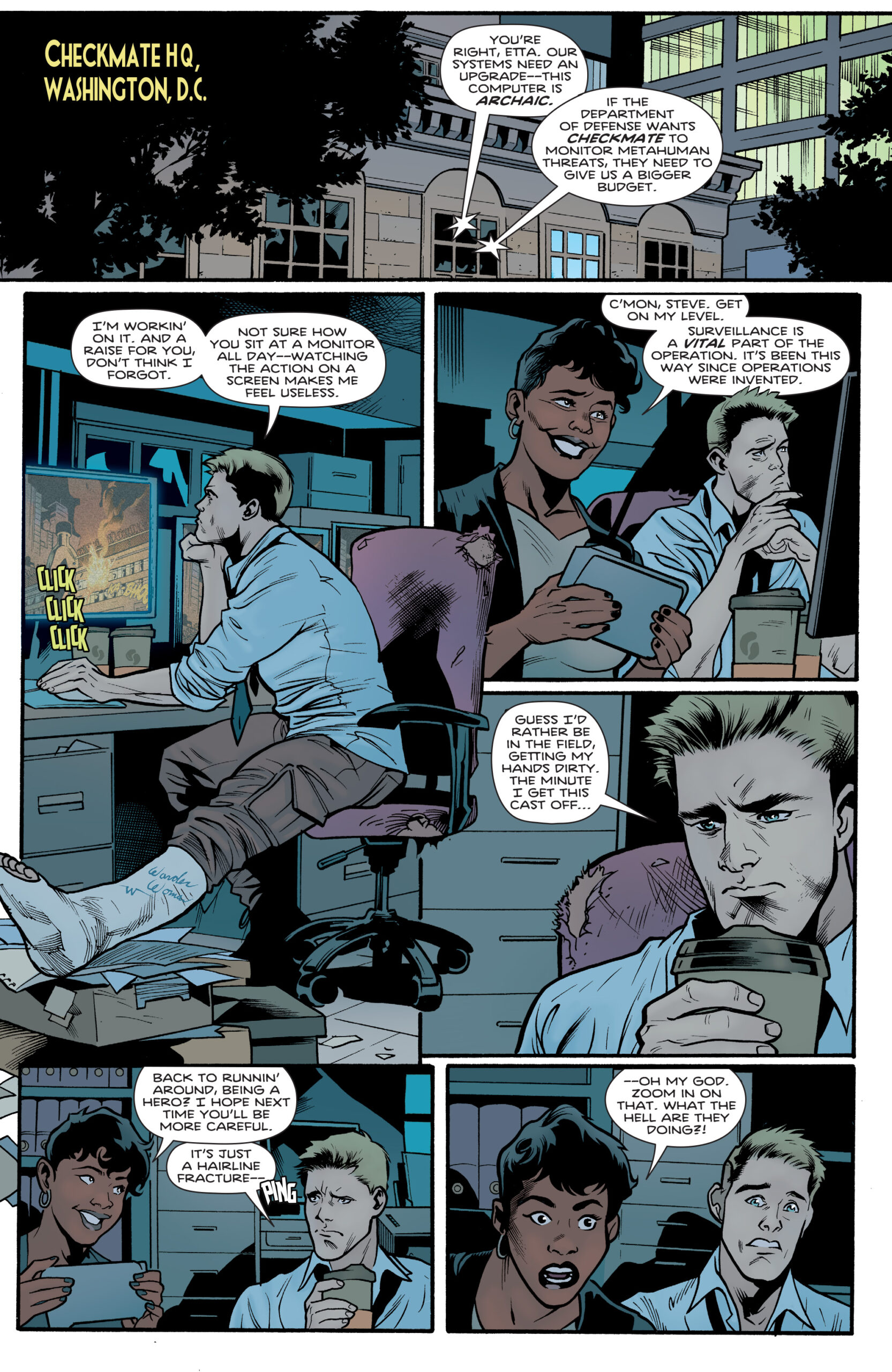 The theme of redemption and reform are quite significant.  While we see them almost purely in terms of good and evil in these comic books, it points to something even larger for readers.  It's a signal that change in life is possible.  You don't always have to be who you are right now if you're not happy with yourself.  A person can purposely set out to change one's direction in life.  It may not be easy,  it may take help (therapy), it may take a long time.  But, it can be done.  The example we see in these Wonder Woman stories is that it is accomplished through love, understanding, hard work, help and ultimately someone else who believes in that person.  It's a lot to take in from a "simple" comic book.  It certainly raises the level of this series.  I don't think it's something every reader is going to "get."  If you do "get" it, it is quite ahem…wonderful.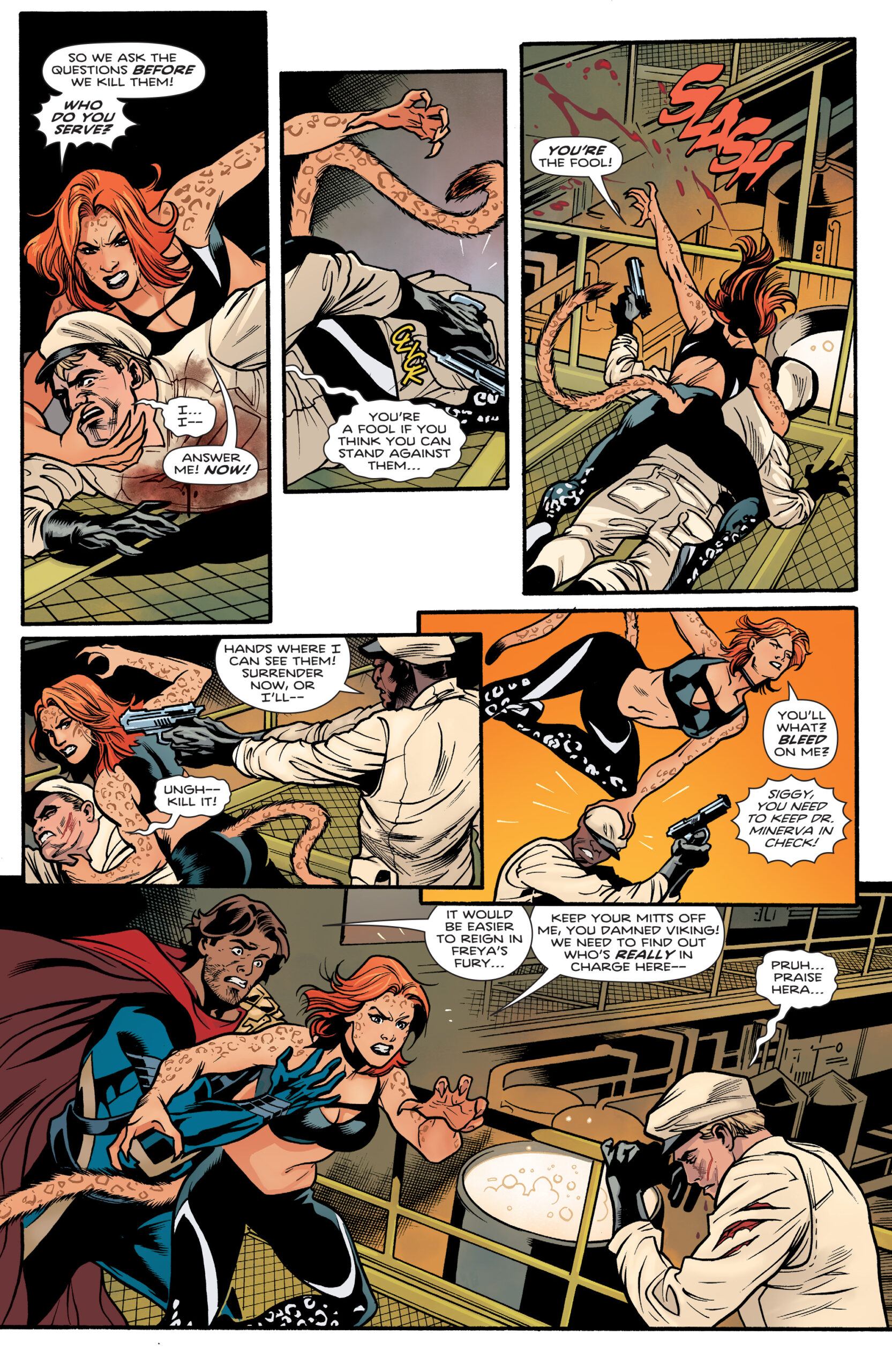 Positives Cont'd
There seems to be something going on with Barbara M. (the M is added by me so that neither myself nor readers confuse Cheetah with Barbara Gordon) and Siggy.  They seem to connect on a certain level when it comes to fighting and combat.  I think Siggy feels a ruthlessness in Barbara M. that he didn't find in Diana, despite her enjoyment in the thrill of battle.  It makes for an interesting pairing.  One I think works and a way for Siggy to be moved out of the picture happily without a direct conflict with Steve.  Perhaps, Barbara M. is a better match for him than Diana.  He also may be the one that believes in Barbara (not that Diana doesn't) and helps her turn the corner on the aforementioned reform/ redemption.
With all this engaging character and emotional plotlines, it's easy to forget that we've a big reveal (to Diana and friends, we saw last issue I believe) who's behind it all.  Again, it fits the elements of Diana's world perfectly and from almost any era.  The Greek Gods have always been a problem for Diana and again that's the case here.  Cloonan and Conrad tie in earlier parts of their run in order to make everything come together, including the appearance of (REDACTED) on the last page who has some real beef with the Greek Gods behind the milk company scheme.
Negatives
I have a hard time finding negatives in this series, generally and Wonder Woman #794 is no exception.  Not everyone will feel the same way.
Verdict
Wonder Woman #794 on the surface is a good issue.  Some time with it reveals it is full of insight and care.  I ask you, reader to not just read it, but think about what is going on.  Think about Barbara M. and what she's going through.  There's an exciting and fun story of Greek Gods executing a plan of mayhem and subversion on the people of the Earth, but beneath the surface there's something even more substantial and gratifying.  Not many comics can do this, and it's not only here, but done incredibly cleverly with all the nods to the Golden Age.