[Editor's note: This review may contain spoilers.]
Writer: Adam Smith
Artist: Siya Oum
Summary
John Constantine and Zatanna have a fight. It turns out John does not want to go to her father's funeral. He is a prick and all, so why would we be shocked? Zatanna is and she storms out of a magic shop leaving John alone with his feelings. That is never good. So, in typical Constantine fashion, John heads to Kansas, which happens to have a gate to hell, where he hangs out in a bar with the intention of finding Zatara and bring him home to his daughter. Just a normal day in the life of the Hellblazer.
Positives
Writer Adam Smith, hits all the right notes on this tale. He connects with Constantine. He gives him a drink and a smoke and allows him to screw something up. The beauty of Hellblazer is the way he backs into everything and makes it seem like he meant it. The choice to use Zatanna was solid as well. She is likable and is the perfect yang (sunny) to John's yin (shady).
Artist Siya Oum is the real star of this show. It is not her Constantine where our eyes land, but the rest of the world she draws for us. The demons just pop off the page. She humanizes these damned souls with a rip in the jeans or in the way one of them cheats at poker. The details are noticeable because she leaves a lot to our imagination. She does not go into graphic detail on much so, when she does, we can not help but stare. The anguish on Zatanna's face is perfectly placed in contrast to the open lines of the rest of her body. Well done.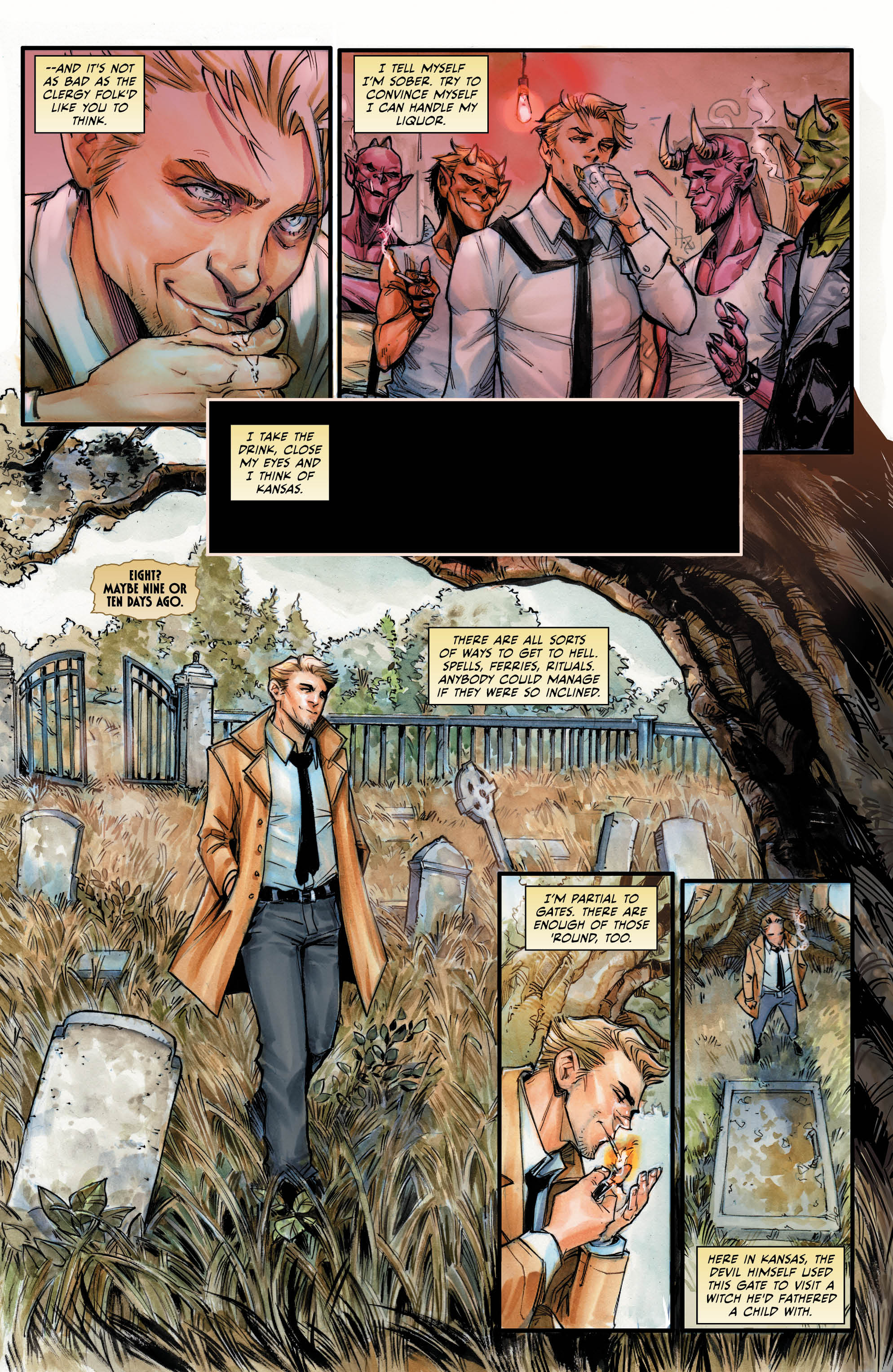 Negatives
Unfortunately, this is where Ms. Oum's Constantine is not great. If someone asked her to draw a blonde bloke who smokes and drinks and looks rumpled, she nails it. A++. However, there is something about Hellblazer that is missing here. Maybe he looks too young and full of verve. John is supposed to look like he always got his ass handed to him just five minutes ago not like he is really loving his crossfit class. He drinks and smokes, but he just looks too healthy. It is my own bias; I know.
Verdict
I am not sure what it is in store for the new talent at DC, but these two look promising. I can not wait to see what they do next.