[Editor's note: This review may contain spoilers.]
Writers: Rob Williams and Si Spurrier
Artist: Giuseppe Cafaro
Inker: Hi-Fi
Summary
This issue works as the epilogue for the Justice League vs Suicide Squad crossover extravaganza. There is almost no action. It is really just about Waller and her three surviving children. The tensions are high and the stakes seem real. Waller may actually be human. Odds are that she isn't, but it sure seems that way in this issue.
Positives
For folks who care about Amanda Waller, this book is for you. It is all Amanda all the time. Rustam, still smarting from all of Waller's deceit and betrayal, targets the only think that her tiny heart still beats for: her kids. It is an interesting look into Waller. This book and the final book of Suicide Squad's Most Wanted really bookend the life of a woman who is hard to understand and harder to love. She really has made some mistakes and that is what makes this story so compelling.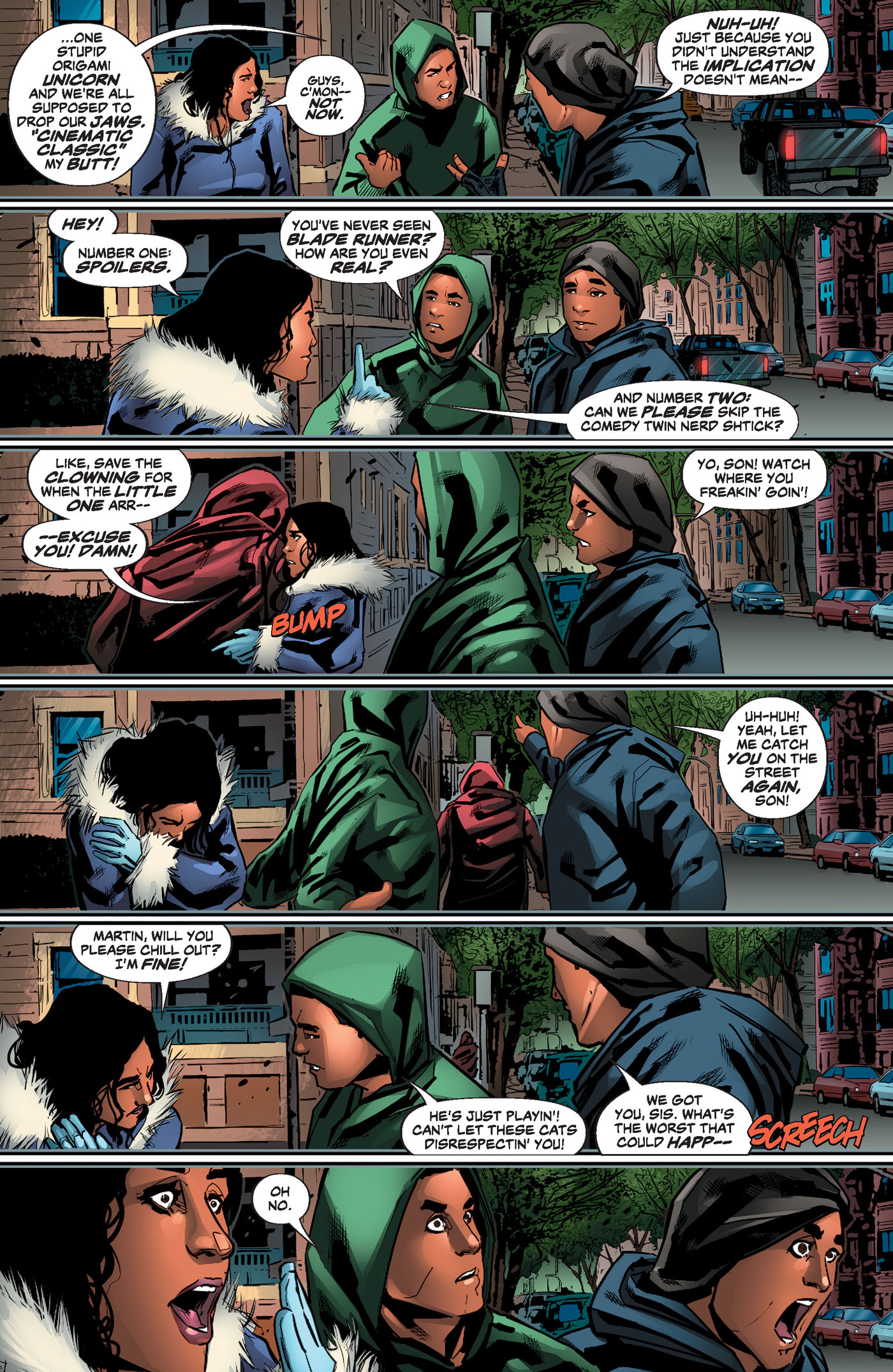 Think about all of the bad things you did in your life. Think hard. Okay. Now, how many of those bad things did you do for altruistic reasons? Hmmm. That is a hard list isn't it? Well, Waller is all about hard choices. Waller is all about doing the thing that no one else could do. Waller puts herself in a place that is so painful, so miserable and so impossible, that it makes the reader understand her so much more and so much less. What Rob Williams has done is create a monster so vicious, she makes Croc look like a puppy and a hero so brave she makes Batman look like that same puppy. It is much easier to be Batman when you nothing. It makes it much easier to be Batman when your son is out there, on the streets with you. You can keep an eye on him. Waller had to keep her family in the dark. She had to be willing to make sacrifices we can never understand. While nothing really happens in this issue; everything happens.
Negatives
For those of you who don't care about Amanda Waller and you want Harley in ill fitting clothes and Lawton blowing people's heads off, this is not for you. If you want Jim Lee, this is not for you. If you want lots of jokes and lots of violence, this is not for you. It isn't bad, it just isn't necessarily want from a super hero (yes in this case villain) comic.
Verdict
Suicide Squad, under the direction of Rob Williams, has become storytelling at its finest. Good storytelling requires interesting characters doing interesting things. I think this qualifies. The next book is called, "The end of Amanda Waller." I am intrigued but I am not concerned. No one stays dead in the DC universe. Not even Jason Todd.