[Editor's note: This review may contain spoilers.]
Writer: Andy Mangels
Artists: Judit Tondora & Roland Pilcz
Summary
Diana and Jaime visit Paradise Island while the villains put their plan into motion.
Positives
The cover by Cat Staggs is fantastic. The sun behind the two heroes is a great touch and it's a wonderful portrait of the two characters.
The interior art is by Judit Tondora with colors by Roland Pilcz. It's great as well. Tondora captures the faces and expressions of the characters well while making them distinct. Pilcz's colors are gorgeous and Paradise Island really allows him to show that off. I love how Paradise Island looks.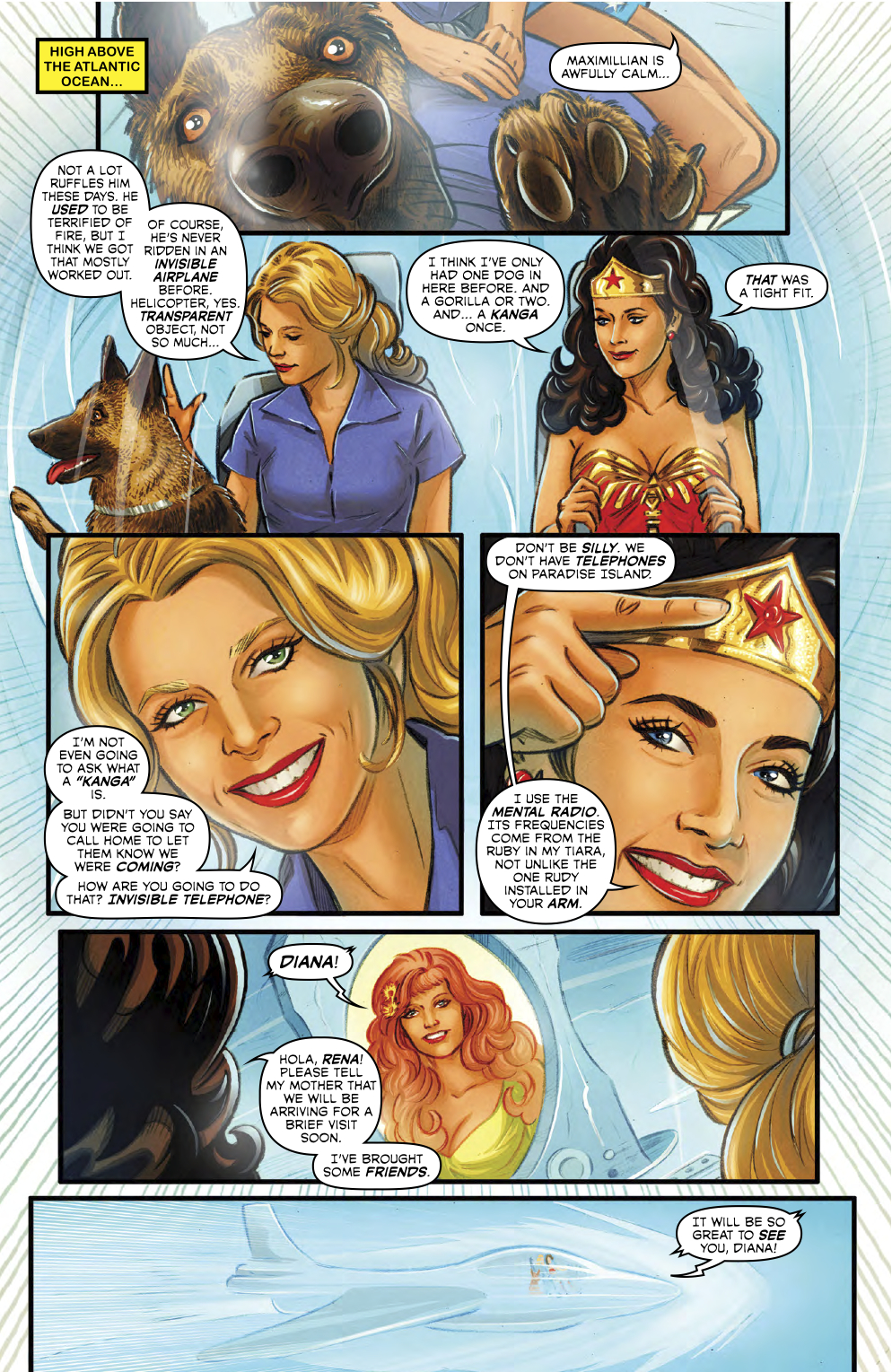 Andy Mangels incorporates characters from the Wonder Woman show in a very cool and interesting way. I don't want to give it away but it's awesome. One character is somewhat turned into the show's version of a classic DC comic book character which I loved.
The villains prove to be a great threat in this issue. Their plan is smart and could potentially work. Mangels is clearly having fun with all of these villains coming together and it's fun to read as well.
Negatives
There are no negatives worth mentioning in this issue.
Verdict
This is a great issue. The art is great and is a lot of fun to just look at. Mangels characters Diana, Jaime and their supporting characters well and creates a nice sense of dread in terms of what the villains are about to do. I highly recommend reading this issue.