Girls from around the country lit up social networking this week attending screenings of Warner Bros. blockbuster giving their heroine a resounding thumbs up and donning their Wonder Woman gear in honor of the event!
It's a bonafide hit in cineplexes across the world, but Wonder Woman has also become an international phenomenon winning fans both old and new who have been following the Amazing Amazon's exploits since her comic book debut more than 75 years ago. Young boys have had the luxury through the last decades of donning the cape and cowl of their favorite onscreen superhero as Hollywood continued to crank out franchise hits based on Batman and Superman!
Now it looks like the young ladies are getting into the act! With Gal Gadot bringing Princess Diana to theaters this summer in Wonder Woman's first big screen effort, girls all around the country dressed as the iconic super heroine to attend screenings! As reported by the Hollywood Reporter families banded together, pouring into their local multiplex and snapped, tweeted, Instagramed pics of their little ladies dressed as Wonder Woman.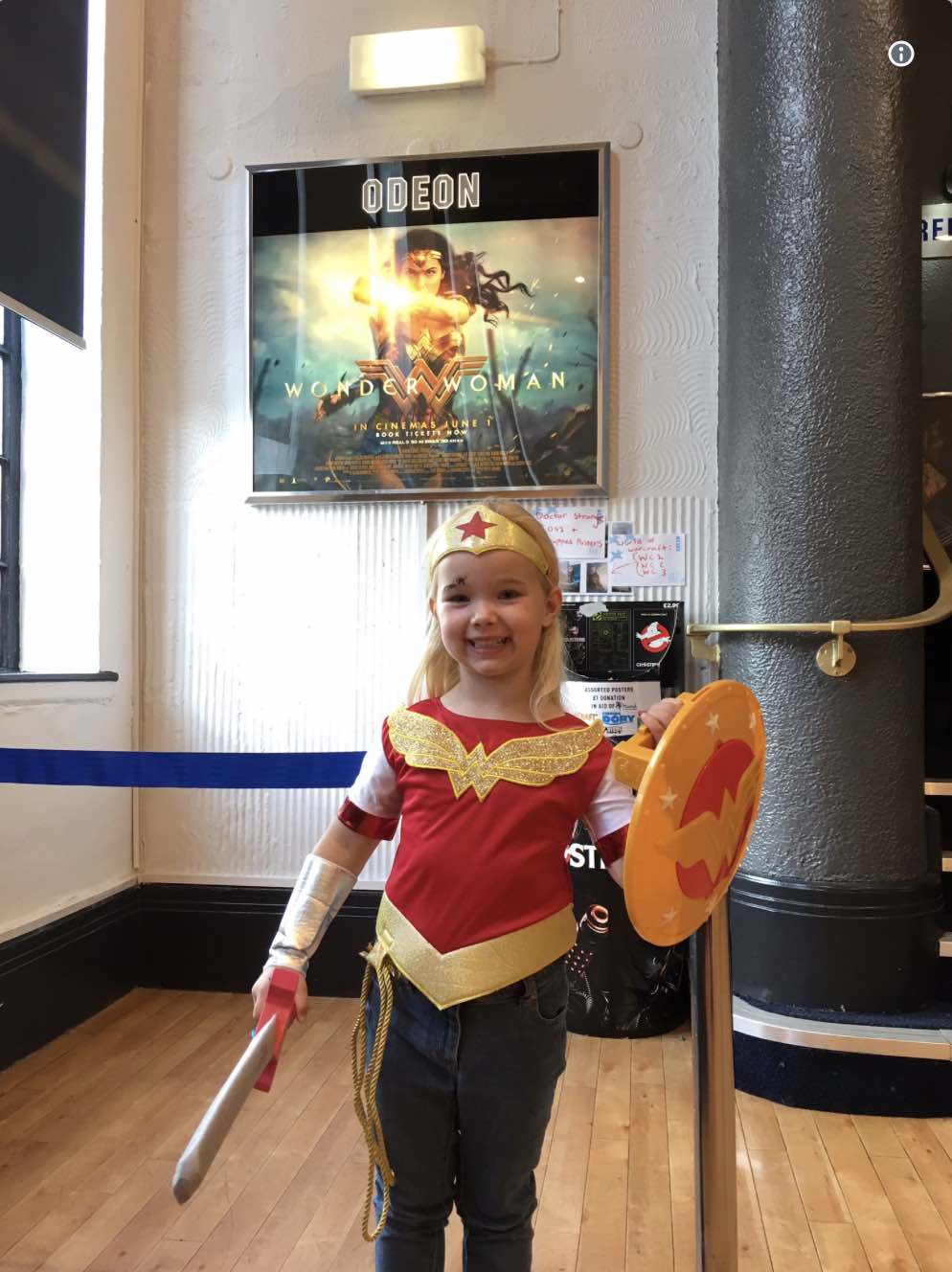 No doubt moms and dads cheered emphatically and as enthusiastically finally sharing with their daughters the power of truth, justice and Wonder Woman which is fully on display in director Patty Jenkins adventure. Wonder Woman had a remarkable opening weekend and reports are positive that the film will continue to rake in the bucks well into its second week, making it the movie to beat at the box office! Wonder Woman has inspired and ignited a whole new fanbase!
Wonder Woman is currently playing in theaters nationwide, and is released through Warner Bros Pictures.