[Editor's note: This review may contain spoilers!]
Writer: John Semper Jr.
Artist: Cliff Richards / Will Conrad
Summary
Cyborg is trapped in an alternate reality! A world where machines have conquered mankind and war has run rampant. With machines looking for him, Exxy, Variant and Beast Boy, the newfound team has to find a way to stop this virus before the last pieces of the resistance are gone, and humanity is extinct!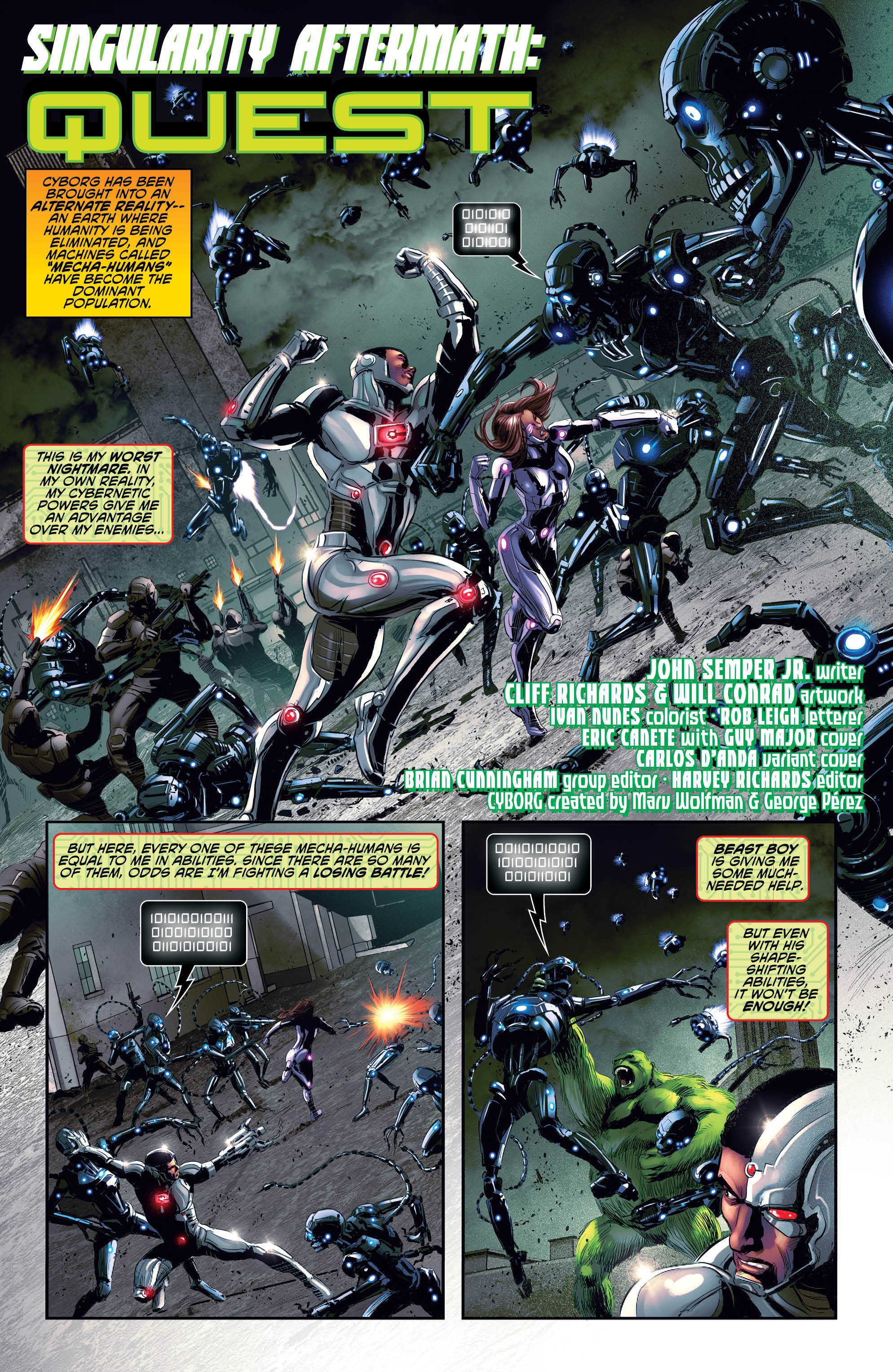 Positives
If you've been following my reviews for awhile, then you should know I'm a big fan of action. And Cyborg #15 doesn't disappoint. Soon as you open the page you find Cyborg right in the middle of the fight of his life! The one advantage Cyborg always had is quickly taken away as he's seen fighting machines stronger, faster and more durable than him. Variant was a breath of fresh air as she assists Cyborg in destroying these machines. However when Cyborg receives a message from a familiar face–it makes him realize what he's truly up against.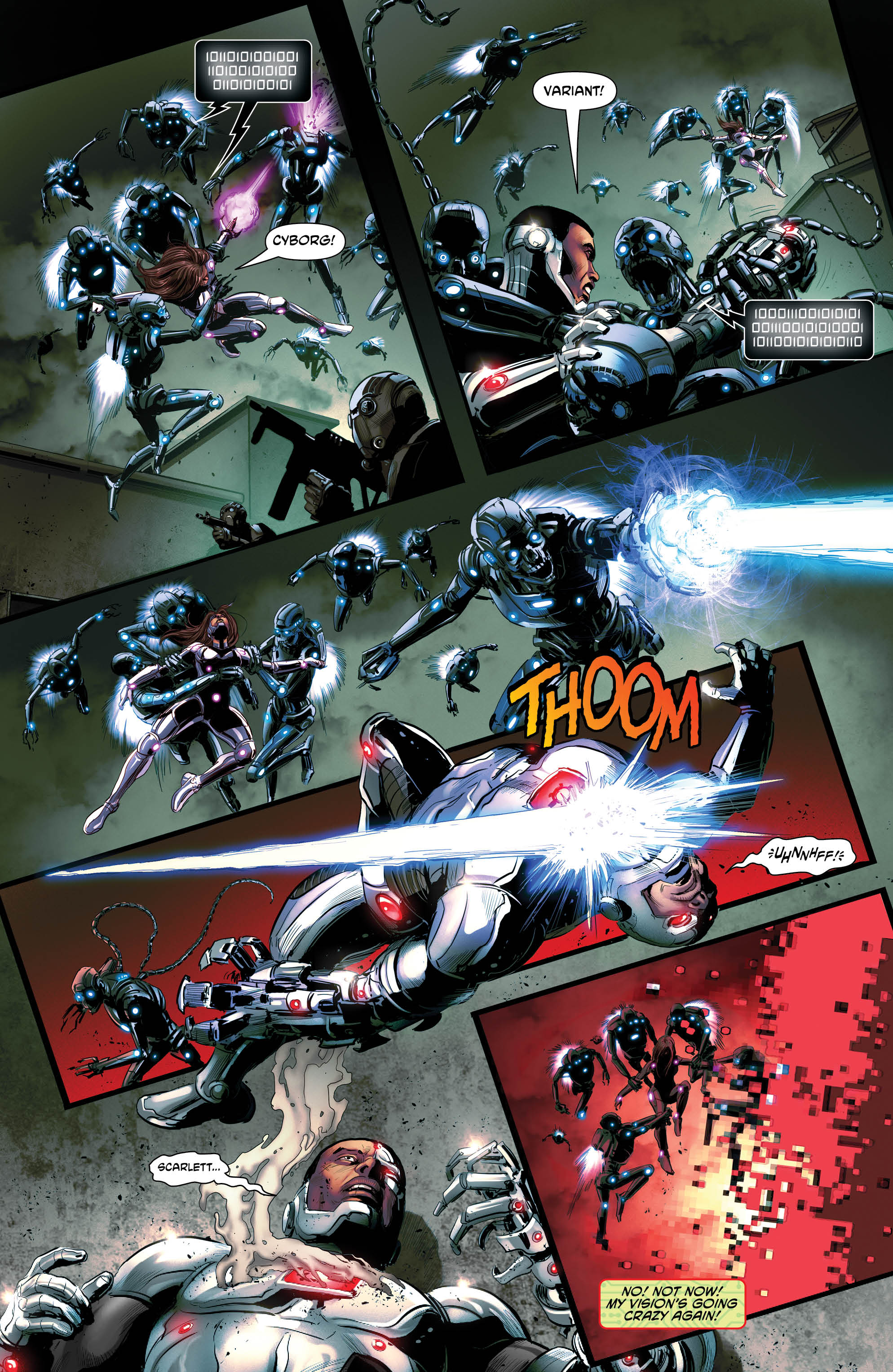 Negatives
Semper Jr. gave me absolutely nothing to complain about in this issue. The action was amazing, the art by Cliff and Will made the story jump out at your eyes! The detail from the parts falling off machines, to Cyborg getting shot while in battle are all done in painstaking detail. The ending of the book gives you a particular twist and I believe that Cyborg in the next issue will find out some answers to questions he probably never even knew he had.
Verdict
Overall I truly enjoyed Cyborg #15. Here we find Cyborg surrounded in a world full of machines, and as he questions his own humanity, he finds himself fighting for what's left of it. This issue had plenty of action, a good story, and some emotional moments as well. I'm looking forward to how exactly Semper Jr. gets Cyborg out of this situation and ultimately back to his own Earth.