Harrison Wells, as played by Tom Cavanagh, has been part of The Flash series in one form or another since the very beginning. Each new season audiences saw Cavanagh portray a different Wells, each with unique characteristics.
Season 1 Cavanagh was the mysterious scientist that triggered the events that would lead to the birth of the Flash. Bound to a wheelchair from an accident, his character proved to have a dark secret by the end of the season.
Season 2, Cavanagh was a grumpier version from a parallel dimension, known as Harry by the group. He was blunt and kept to himself as much as he could. He acted as the counter weight to the dynamic between Barry, Cisco and Caitlin.
In Season 3, after Harry returned to his world, the team found a new Wells to help them. This one went by H.R. In the end he didn't turn out to be the scientist they had hoped for, but he ended up becoming the heart and humor they all needed.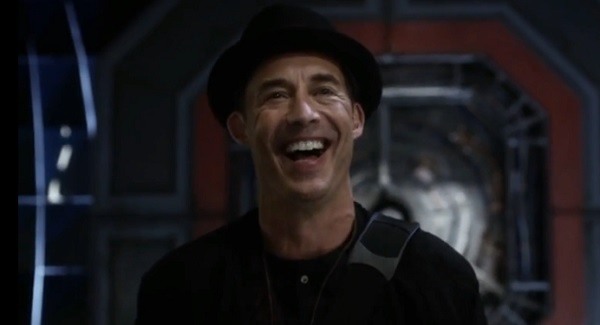 In the upcoming Season 4, Tom Cavanagh will portray yet another version of Harrison Wells. Not much is known about what kind of person this new version is, but Cavanagh had this to say about the upcoming season:
"And so this year, we've had a different villain and so I think there's going to be areas that we could use a different Wells. We're going to start with Harry and then find a way, I think, to try and get a different version of Wells in there, be it some version of Harry or whatnot as the season's gaps present themselves."
Season 4 of The Flash premiers at 8pm, October 10 on The CW.