Reporter: Derek McNeil
Next Summer, the Inferior Five will be returning from Limbo in a new miniseries. The series will be co-written by Jeff Lemire and Keith Giffen. Giffen will also provide the artwork for the series. The series will also have back-up story featuring Peacemaker, written and drawn by Lemire.
Lemire broke the news via Twitter, which was later confirmed at NYCC by Giffen. The series will be set in the post-Crisis DCU of the late 80s and will feature appearances of DC characters as they were portrayed at that time.
The Inferior Five was a parody of super groups created by E. Nelson Bridwell and artist Joe Orlando in 1966, featuring a quintet of teenagers with mighty powers, but plagued with weaknesses that hampered their effectiveness in a comedic manner.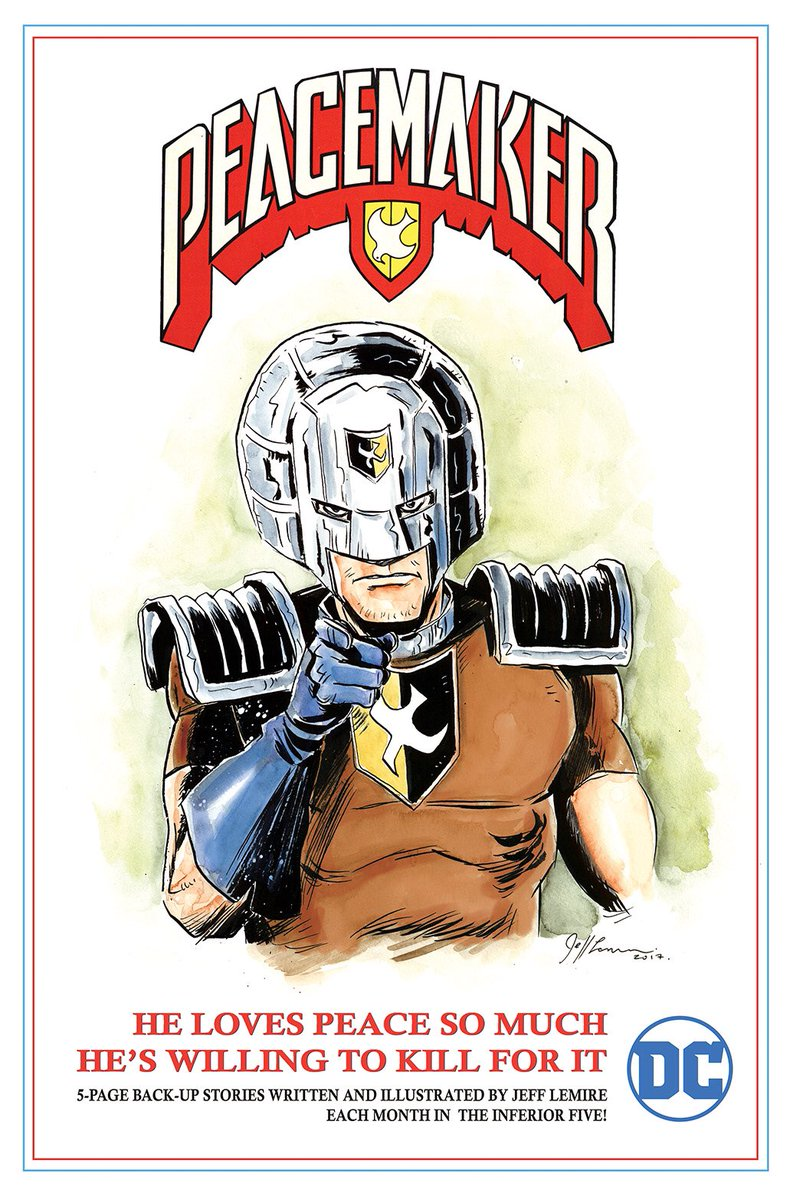 The Peacemaker, a.k.a. Christopher Smith, was created by Joe Gill and Pat Boyette for Charlton Comics, also in 1966. Peacemaker was a living contradiction, a superhero that was so dedicated to the ideal of peace, that he would engage in violence to achieve it.
Inferior Five is slated to begin in June 2018.