Welcome to New York Comic Con!
Where you can't save the world alone! 
Known to have over 180,000 attendants, and host the world's biggest stars and creators of the multi-billion dollar nerd-culture inspirations. There are countless things NYCC 2017 has done, but some highlights in the world of DC Comics include their DC 25th Anniversary panels, starring Kevin Conroy, Bruce Timm, and Tara Strong, along with Wonder Woman's voice actress from Infinite Crisis, and Jason O'Mara (Batman's voice in over 9 animated films), so it was a big year for the DCU!
Kevin Conroy and Mark Hamil hosted a terrific panel, where Conroy beautifully sang the famous "I Am Blue" live. Several other talents such as Jim Lee, Greg Capullo, Scott Snyder, and Tom King made their appearance. Brilliant artists and writers such as Justice League/Power Ranger's artist Stephen Bryne and Wonder Woman's Emanuela Lupacchino walked and ruled the Artist's Alley at NYCC.
Famous California artist, Kristen Cummings, did an entire homage to Superman using ONLY jelly beans, and it was unbelievable! She makes art and the man looks just delicious!
And the cosplays were to die for: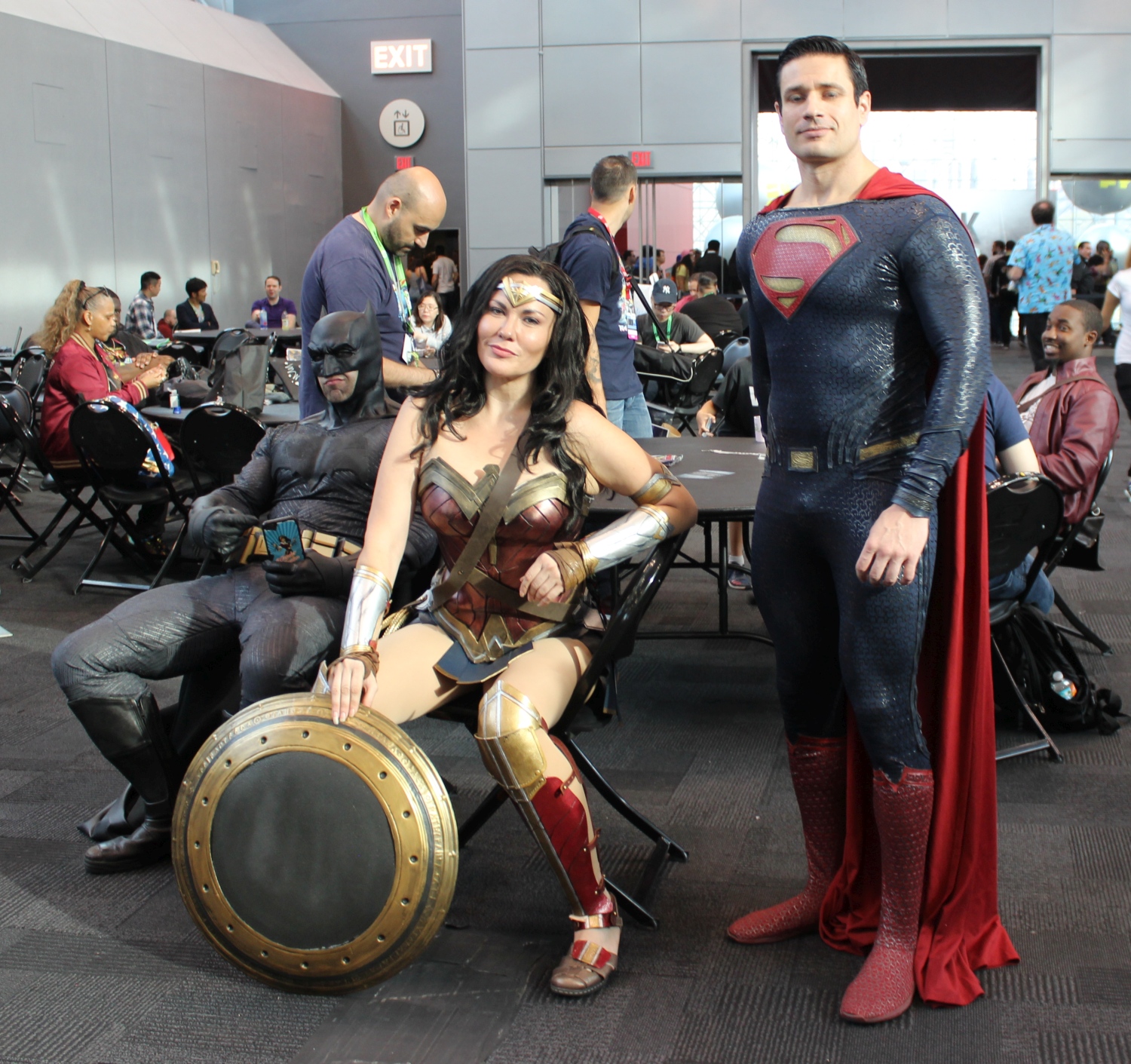 DCN and sister site Dark Knight News will be posting exclusive interviews throughout the month of Octorber, thus far:
Writer of American Alien with Cast of Dirk Gently
Tara Strong, Kevin Conroy, and Bruce Timm
William Shatner, Burt Ward, and creators of Batman vs. Two-Face 
And more on their way, and for our next cons what sort of questions would you want us to ask the stars? Post here, and we'll ask next time!
Thank you to New York Comic Con's amazing staff, hard work and wicked organization, everyone there was simply amazing in welcoming DC Comics News and Dark Knight News!