Nightwing director Chris McKay has been very vocal when talking about the movie, and now he has revealed some more information on Twitter.  Chris McKay has already revealed that the movie would take a look at Dick Grayson's past and that it would have minimal CGI, but when asked about when fans could expect casting announcements, Chris McKay replied, "I would expect to be able to tell you more concrete info on our movies progress around February."
That's not too far away, nor is it all he revealed.  After being acknowledged by the Detroit Film Critics Twitter account for The Lego Batman Movie McKay replied, "As a fellow midwesterner I love Detroit. Hope to shoot there soon…"  If Nightwing was he movie McKay was referencing, it would share its location with Batman v Superman: Dawn of Justice, which also filmed many its scenes in Detroit.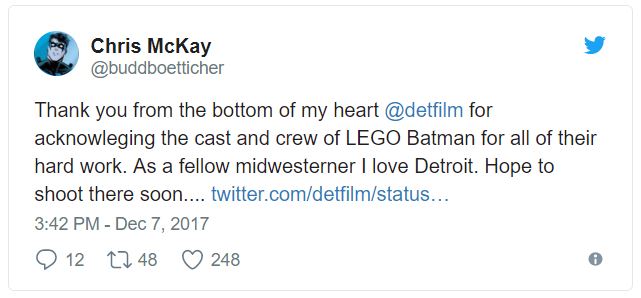 We can expect more information in February which is just around the corner.