[Editor's Note: This review may contain spoilers]
Writer: Scott Snyder
Pencils: Greg Capullo
Inks: Jonathon Glapion
Colors: FCO Plascencia
Summary
A frail and aged Batman rescues a trapped Superman, whose body has been used to power Barbatos' battery, by remembering something Dream had said in the past.
The heroes of the DC Universe have split into groups to find Nth metal. Wonder Woman, Kendra Saunders and Dr. Fate search the Cosmic Center of the Multiverse known as The Rock of Eternity. Aquaman and Deathstoke search the deep depths of Atlantis which lead them to the coffin of Arion. Green Lantern, Mr. Terrific and Plastic Egg go to Thanagar Prime in search of the metal.
Dream tells Superman and Batman a story that sheds some light on Barbatos.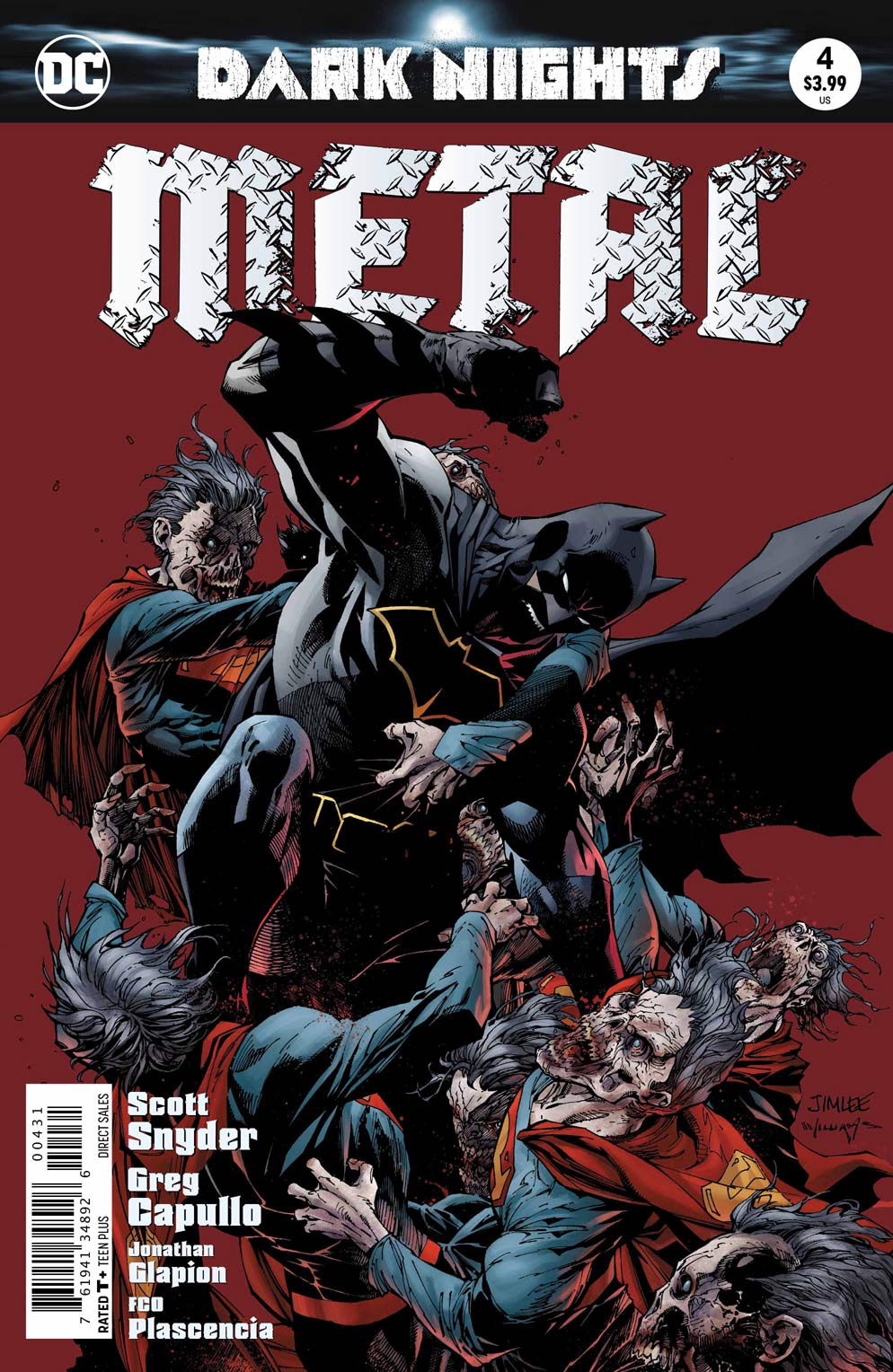 Positives
As in previous issues, Snyder really throws in a lot of cameos and DC history into this one. The Arion coffin was an unexpected surprise which has me wondering if they will do anything with the character in the near future. Black Adam's arrival was great and looks like it could lead to a great showdown between him and Wonder Woman in the next issue.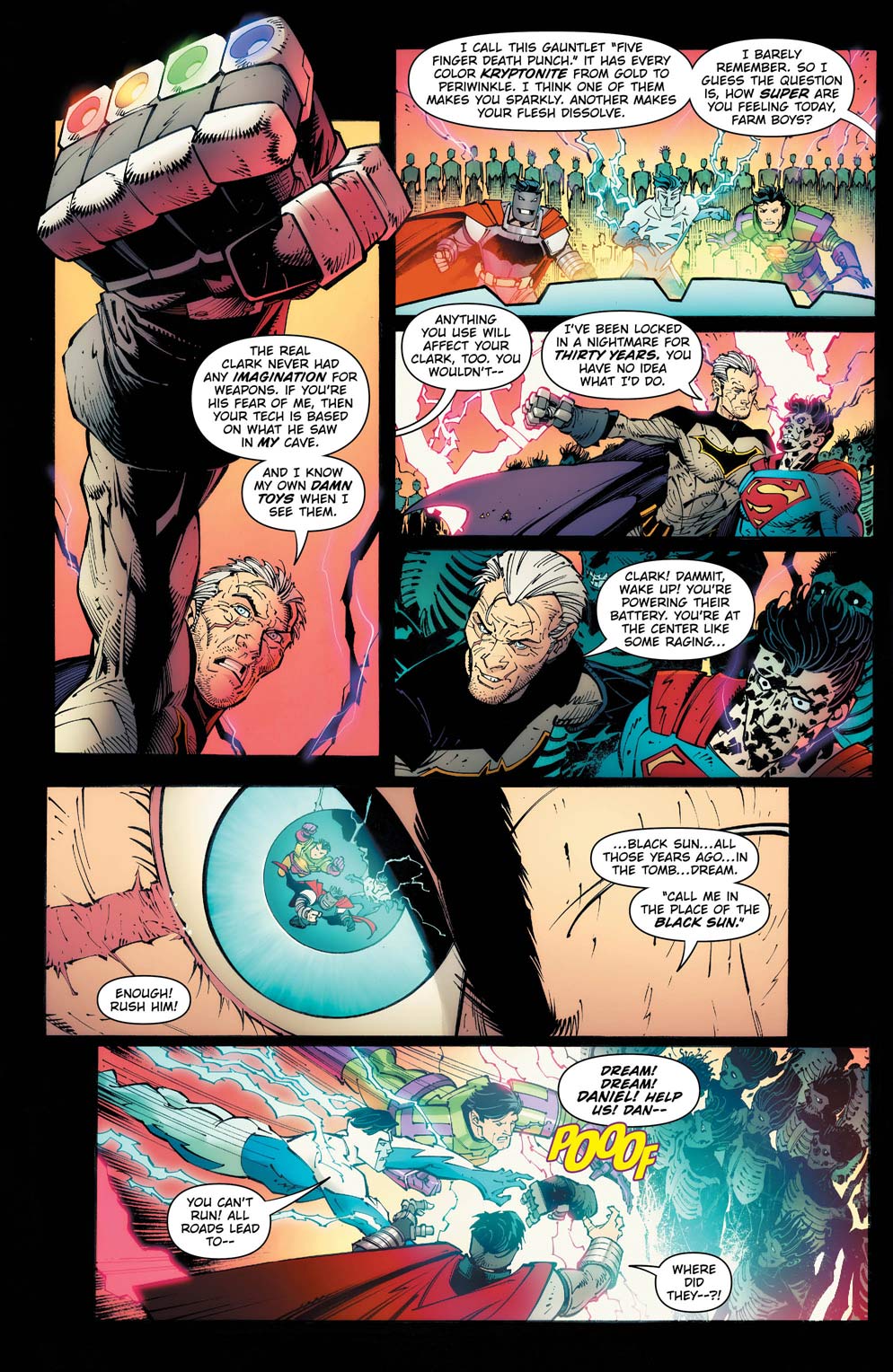 Negatives
Obviously the wait for this issue to be released is the big negative this time around. Even though there have been crossover's and related one-shots, the wait for the central storyline took a little out of the experience.
But as for the content, the only thing would be Starro's characterization.  It was just a bit annoying to me… but at the same time, maybe he is annoying. I honestly can't remember him being characterized liked this, but maybe he was always like that.
Verdict
It took a moment to get back into the mode for the series, but overall it was a great, action-packed issue that moved the story forward nicely. I loved the appearance of Black Adam and really look forward to seeing how the series wraps up.