[Editor's Note: This review may contain spoilers]
Writers: Collin Kelly & Jackson Lanzing
Artists: Carmen Carnero & Javier Pina
Colors: Trish Mulvihill & Tony Aviña
Summary
The war has begun!  Batman has tracked down the ladies of Gotham City Garage, and it's an all-out battle to take him down.  Can they do it?  Will Kara finally embrace who she is?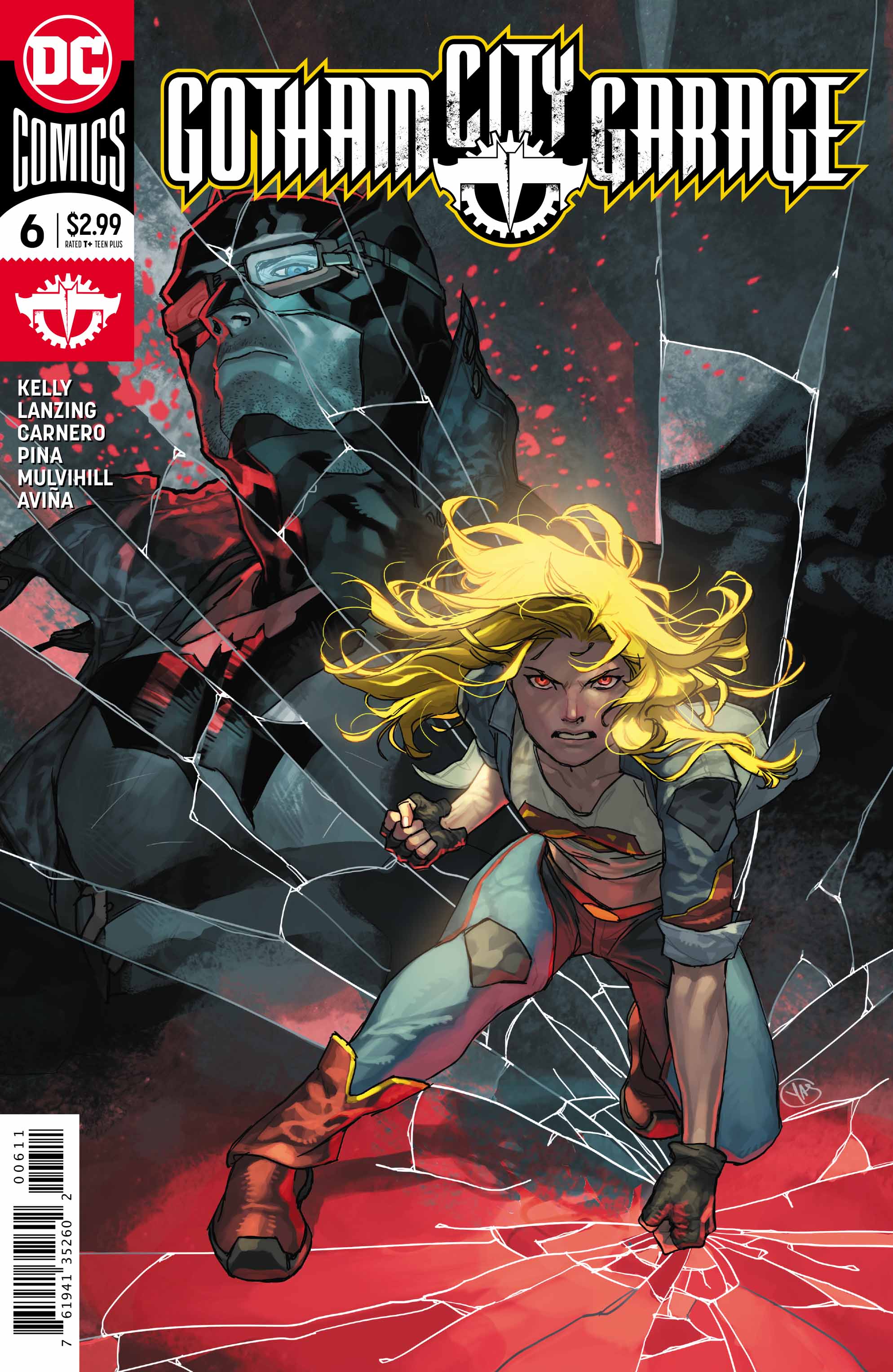 Positives
SHE HAS FINALLY ARRIVED!!!  That's right GCG fans, Wonder Woman has finally arrived, and just in time to take on The Bat.  This was something I've been waiting for ever since the first issue.  It was great seeing her bust in and square off against Batman.  And her dialogue in that first scene was WONDERful!
We also got to see Kara finally embrace her Kryptonian roots and blast Batman with her heat vision.  This is a huge turning point for this series and nothing will ever be the same.
Lastly, Lex Luthor is assembling his very own League.  Will this league consist of some beloved characters that we have yet to see?  I truly hope so.  That will make for some very interesting reading as the series moves forward.
Negatives
There were only a couple things that stood out to me as negatives.  One was the occasional lack of detain in the artwork.  I usually adore the art in this series, but for some reason, a few panels here just seemed off to me.  Perhaps it was the addition of Javier Pina to the artists line up, but whatever the case, I hope it's fixed in future issues.
The other thing was that I wasn't a huge fan of how long it actually took for Kara to stand up and fight.  She had no problem going back into the Garden to save Barbara, knowing she could be caught by the Bat, but when her fellow sisters are being beaten and possibly killed, she just freezes up and lets it happen.
Verdict
Overall, this was solid entry in this ongoing tale, and opened up a lot of doors for the future of the series.  Now that Kara has embraced her powers and Wonder Woman has joined, I can't wait to see what happens next!  BRING ON LEX'S LEAGUE!