Over the last few days, several pieces of casting news have dropped about the upcoming animated feature film, Teen Titans GO! To The Movies, including who will be voicing key members of the Justice League – Superman, Wonder Woman, and Green Lantern.
On Monday, USA Today exclusively reported that singer/songwriter Halsey had been cast as the voice of Wonder Woman, with hip hop artist Lil Yachty cast as Green Lantern.  Once this announcement hit the web, DC fans began voicing their displeasure over these casting decisions.  Most were upset that they didn't hire actual actors to voice these major, beloved DC characters.  But all was not lost, as the next day another casting announcement was made.
Following the report of Wonder Woman and Green Lantern joining the cast of this film, it was announced that the one and only Nicolas Cage will be portraying the Man of Steel himself.  This isn't the first time Cage has been up for the role of this character as he was cast as Superman in the abandoned Tim Burton film Superman Lives.
Due to several unforeseen factors, the film never made it to the big screen, and Cage was never able to portray Superman.  But now, he finally has his chance, even if it is just a voice.
If you're interested in learning more about Tim Burton's Superman Lives, go check out Jon Schnepp's documentary about the film, The Death of Superman Lives: What Happened?, available on Blu-ray and Digital.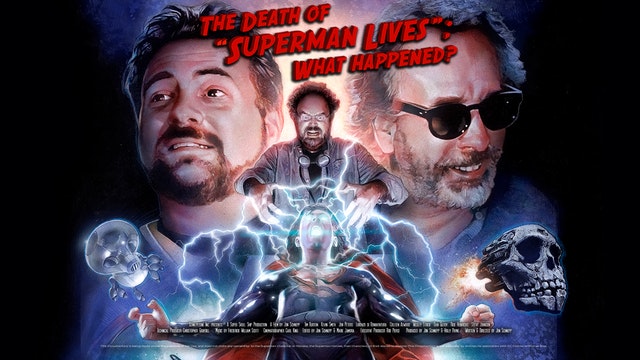 Nicolas Cage, Halsey, and Lil Yachty will appear alongside Will Arnett and Kristen Bell, who are set to join the original cast of the Teen Titans GO! TV series for the film, including Scott Menville as Robin, Hynden Walch as Starfire, Tara Strong as Raven, Khary Payton as Cyborg, and Greg Cipes as Beast Boy.
For the movie inspired by DC Comics' teenage group of heroes, Robin leads the team to Tinsel Town with a few madcap ideas and a song in their heart to get a hot-shot Hollywood director to notice them, but the group are misdirected after a super villain launches his maniacal plan to take over the Earth — putting the very fate of the Teen Titans themselves on the line when they find their friendship and their fighting spirits failing.
What do you think of these casting choices?  Are you excited for Nicolas Cage to take on the Man of Steel?  Let us know in the comments.
TEEN TITANS GO! TO THE MOVIES will burst into theaters on July 27th!
https://youtu.be/UEuy63zevU8