Shawna and Julie Benson have been building a career in not only television, with shows like The 100 and the digital series Emma Approved, but also in comics like Batgirl and the Birds Of Prey which ends in May.
During this past weekend's WonderCon 2018, DC confirmed that the sisters' next book will be Green Arrow, beginning with Green Arrow Annual #2 and then monthly in Green Arrow #43 in May. During the convention, the sisters had a chance to talk about leaving Batgirl and the Birds of Prey and their upcoming work on Green Arrow:
"As we mourn the loss of our beloved Birds, hope in the form of an arrow has struck us through the heart with the opportunity to take on Oliver Queen," said Julie Benson and Shawna Benson. "Ollie's made a few appearances alongside the Birds since we began writing at DC with Rebirth, and we can't wait to continue making our mark on the 77-year old marksman this summer. And we won't be leaving our ladies behind! Black Canary, aka Ollie's "Pretty Bird," will continue to star in GREEN ARROW." ….."We're both humbled and flabbergasted," continued the pair, "to follow in the footsteps of comic greats like Mort Weisinger, Denny O'Neil, Mike Grell, Kevin Smith, Brad Meltzer, Jeff Lemire, Ann Nocenti, and of course, Ben Percy. We're honored to be included in their ranks and proud of DC for seeing our strength and for moving us over to GREEN ARROW. Joining us in August is the amazingly talented Javier Fernández on interiors and the masterful Alex Maleev on cover art."
Below is some art from the upcoming arc: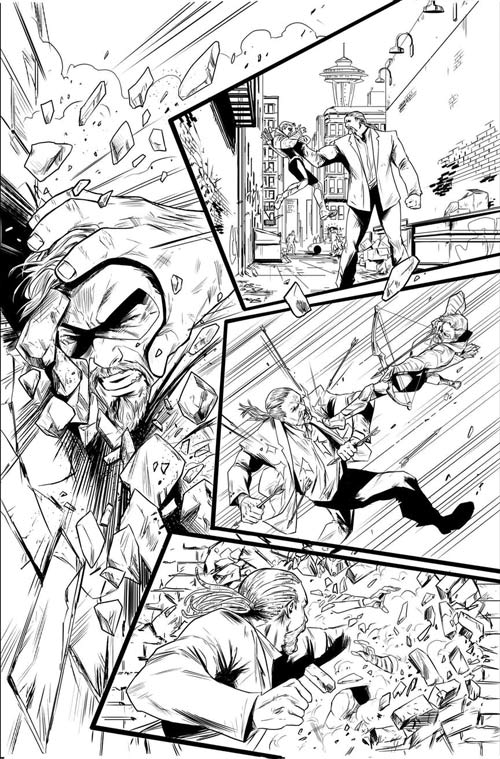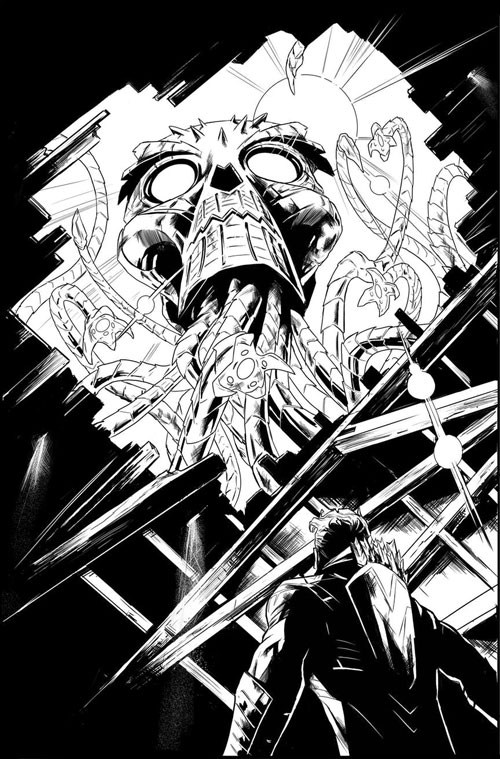 As skilled as their writing has been in past work, their upcoming work with the Emerald Archer looks to be their best yet.