[Editor's Note: This review may contain spoilers]
Director: Kevin Hooks
Writer: Sam Catlin
Starring: Dominic Cooper, Joseph Gilgun, Ruth Negga, Betty Buckley
Summary
Divided and trapped, Tulip, Jesse, and Cassidy battle old friends, new enemies and loved ones to escape certain death – or worse.
Positives
Rejoice, as the Allfather has died by Jessie's hand! While the plan didn't go off exactly as Herr Starr wanted, it did in fact lead to the gruesome death of the Allfather. While a big obstacle is taken out, our heroes are separated, facing their own issues. Tulip being literally dragged to hell was hilarious, and Cassidy going one on one with his new found vampire friend gives the character new layers outside the team.
One of the better parts of the episode was Jessie reclaiming his soul from Allfather's surviving….orifice. Now fully able to use the Genesis power again, Jesse leaves Herr Starr to fend for himself, but not before he is disclosed of the impending apocalypse. The hell ride subplot was great and even had me hoping Hitler's rescue would show up. Tulip is incredibly strong on her own and getting her own plot to run with was great for this episode.
Negatives
Preacher has always been campy, creating some great humor when needed, however this episode did feel a bit too campy when it didn't need to be. The most serious plot of the episode was Cassidy's crucifixion, a plot that could've used more humor. Herr Starr's disclosure of the Grail's true plan was accompanied by a plethora of humorous moments to lighten the mood, but in reality the end of the world is something Jessie should be laser focused on to end and Herr Starr to complete, it undermined the seriousness of the situation making it seem like another passing joke.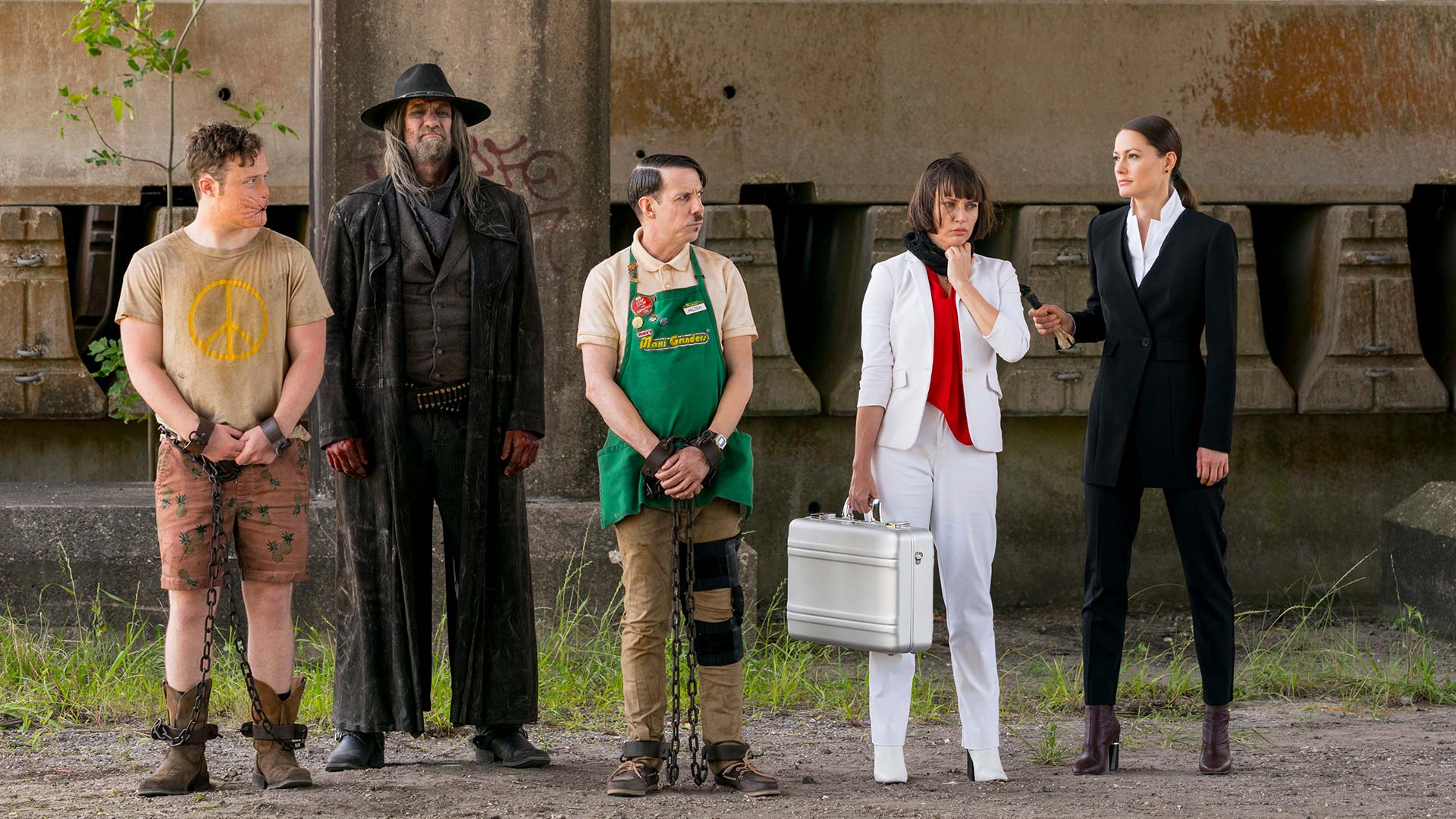 Verdict
With only one episode left. Preacher is headed for a climatic end. With Jessie at full power, Cassidy setting in motion his plan for escape, and Tulip dealing with her fall out from the ride to hell, we may see the most explosive episode of Preacher yet.