There are some scenes too dark and scary that even Zack Snyder couldn't get them on film.  One such scene was recently shared by concept artist Victor Martinez whom was showing off some art work from Justice League.
The concept art shows Batman in a nest of parademons that are being "re-purposed" from actual humans.  This image prompted a fan on Vero to ask director Zack Snyder about such scene, Snyder then confirmed that what was happening in the scene and that the actions were "too scary"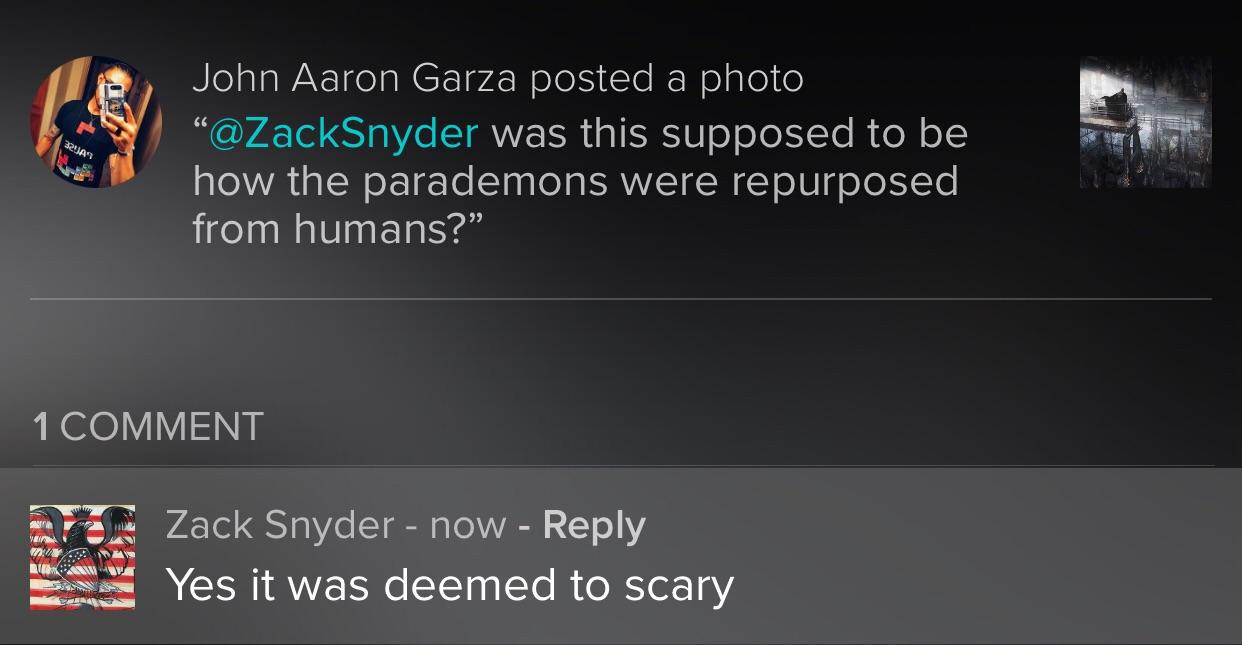 It's important to remember that Snyder had much less control over Justice League after the backlash that followed Batman v Superman so one can assume that the scene was scrapped by Warner Bros before it could even be shot on film.  Oh what could have been for Justice League on the big screen.