[Editor's note: This review may contain spoilers]
Director: Armen V. Kevorkian
Writers: Katie Rose Rogers, Jessica Kardos & Eric Carrasco
Starring: Melissa Benoist, Mehcad Brooks & Chyler Leigh
Summary
Alex asks Lena and Brainiac to team up and help Supergirl; J'onn discovers new ways to help his fellow aliens after running into Manchester Black.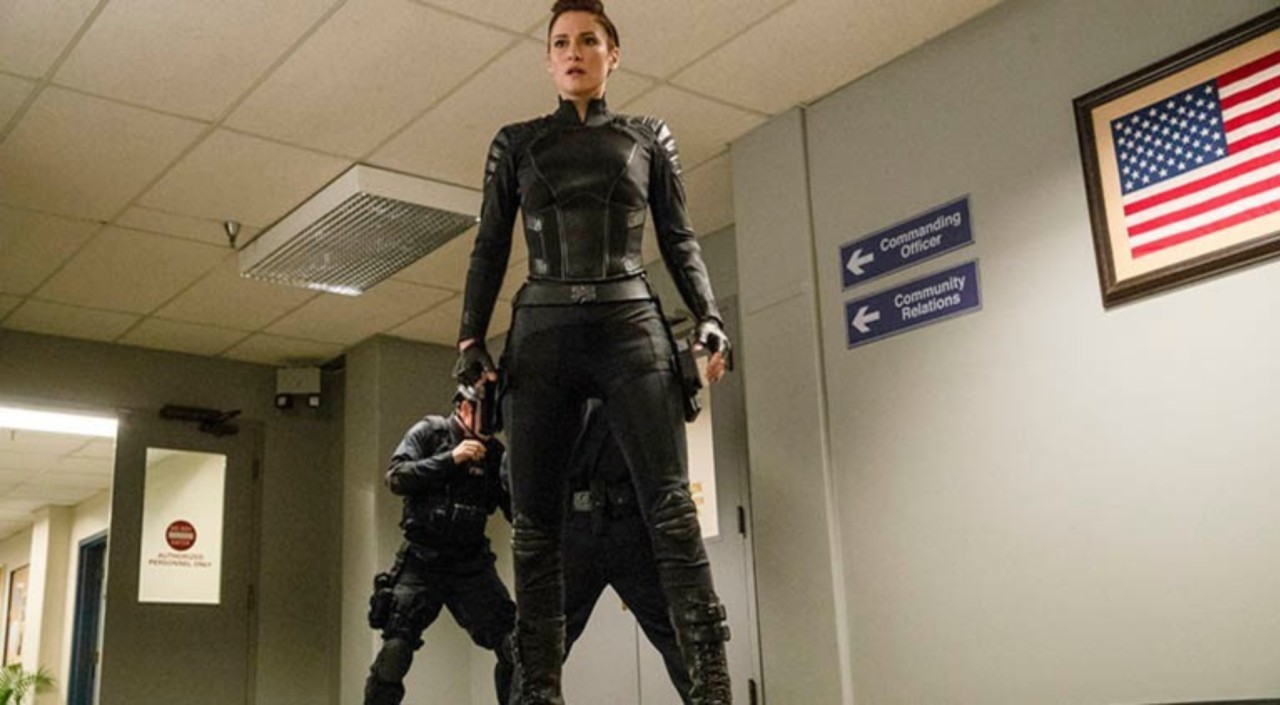 Positives
This episode is the introduction of Manchester Black played by David Ajala. The immediate impression of the character is the performance which is great. Ajala is very charming while also bringing a lot of pathos to this character. It's not an easy task considering all of his scenes are with David Harewood who is a tremendous actor but Ajala holds his own and I can't wait to see more of him. I had actually completely forgotten that this character was supposed to show up so it was a nice surprise.
Speaking of Harewood, I really enjoyed J'onn's story. He desperately wants to be a pacifist but he has a lot of anger. He is facing so much hatred and cruelty and he doesn't know how to fight that except with anger and violence. It's an interesting dynamic without an easy answer.
There isn't a lot of James in this episode but I like what we get. There's a nice parallel between him and Kara. Both have to deal with the fact that going out to save people is a massive personal danger to them right now but they feel the need to do it anyway. The end of the episode also shows how Guardian's actions are being misinterpreted by people like Agent Liberty in the online sphere.
Lena and Brainy get to team up and that was a genuinely cool dynamic. It's nice to see Lena around the D.E.O. more and Jesse Rath continues to be a real asset as an actor. He has been a consistent highlight in these four episodes.
Negatives
This is a strong episode and I love every member of the supporting cast but the episode feels incomplete without Kara. I understand why and think that it's cool that the producers structured the season in a way that allowed Melissa Benoist her opportunity on Broadway. Last week's episode was more successful in crafting a story without her. If one particular character had taken center stage, that may have helped. The episode feels like it's trying to give everyone a ton of screen time to fill the void but there's no leader or center focus.
Verdict
I really like this episode. While I think it lacks a certain amount of focus, it is still really enjoyable. This episode is the first of the season to acknowledge the difficulty of the major status quo changes at the end of last season. That is weighing heavily on J'onn and Alex in particular which I like. Like the previous three episode, the plot isn't the strongest but it more than makes up for it with how well written the characters are and the strong performances behind them.