[Editor's Note: This review may contain spoilers]
Writer: Rob Williams
Pencils: Diogenes Neves
Inks: Scott Hanna
Colors: Gabe Eltaeb
Letters: Dave Sharpe
Summary
Beneath the ice of the Siberian seas, a final reckoning awaits the Suicide Squad. Amanda Waller has been implanted with her very own brain bomb—with Rick Flag's finger on the trigger. While Deadshot, Katana, Boomerang, Harley and Croc fight tooth and nail for their very survival, they must also uncover answers to a host of life-and-death questions: What's the secret hidden within Temho Me4ta prison? Who are the Vets? And who, ultimately, will be the Squad's final judge, jury and executioner?
Positives
Suicide Squad is ending on a high note. The Squad needs a great villain to live up to this 50 issue run culmination, and who else but the greatest villain the team has ever had – Amanda Waller. Setting her up as the last villain the team will face will give a great closure to all the characters and the story itself. While the whole team didn't get a lot of screen time, those that did were used the right way.
Getting a new origin to Rick Flag, a character many consider a C-Lister, may get a spin off and continue his story in a solo comic to truly demonstrate how great of a character he can be given the right stories.
Negatives
It just seems so forced. Maybe I'm bias and wanted a better conclusion to the last arc, but I just cant get invested when I have this looming feeling this whole arc was rushed in. I understand this is the final arc and it needs to go out big, one can only hope it was worth the rush.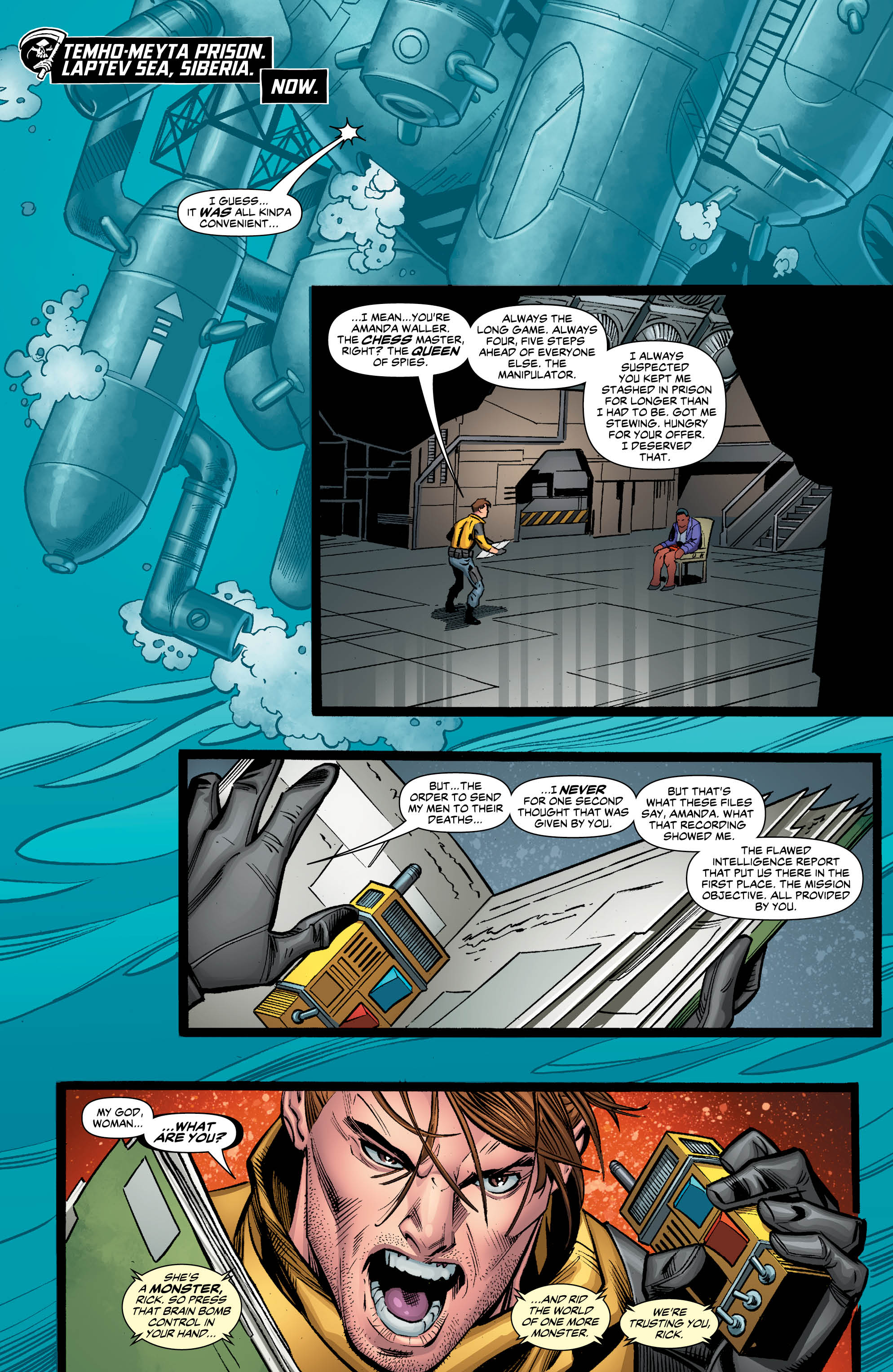 Verdict
A good setup to a finale. It's sad to see this one go, I truly did enjoy some of these issues and had fun reading them, so seeing it go is painful, however I hope this final arc allows some break out characters to shine though and make new names for themselves.