Aquaman has already made a "splash" in the international movie market with huge audiences overseas and very good reviews from critics, and now the latest film from Warner Bros. owned DC is about to make "landfall" in the U.S.
Wilson is no stranger to DC films having starred in Zack Snyder's Watchmen and lent his voice to countless films from DC Animation.  Recently Wilson spoke out about his role as Orm, The Ocean Master in James Wan's new adventure epic for DC Entertainment.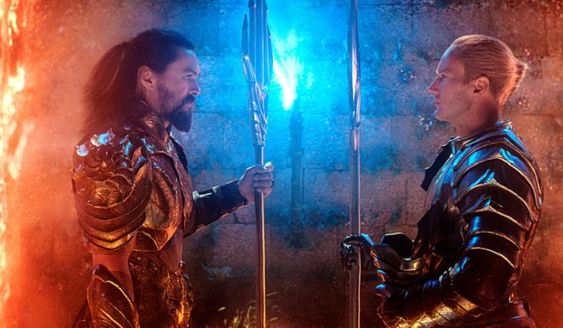 "I think there's a theatricality.  You can Google on image of Ocean Master and see the insane mask and go, 'Okay, you have two choices: You either fill the mask and make this character larger than life, or you run from it and apologize for it and judge it and try to bring it down and simple.' And like, why do that? I don't understand the second choice.  That's a similarity with horror films.  You can't damn a demon back to hell casually and naturalistically.  It has to be melodramatic.  That doesn't mean it's not grounded.  British actors do that very well because they're used to growing up with Shakespeare and pants and high intensity acting styles.  With Americans it's a little more naturalistic and casual.  I've certainly done a lot of movies like that, so I love getting out of that comfort zone and being very theatrical and Shakespearean, like you're doing some strong Green tragedy, hanging in wires.  I have a line about, that's not even a huge line, but there's some line I have about flaccid poets' and what on earth am I saying? This is crazy. So I love that James and our writer David Leslie Johnson just want to put the most over the top dialogue in my face and see if I can say it.  I think he's just messing with me, but I'm ready for it."
With Wilson's amazing acting chops and his overall presence on screen, there is no doubt that he will bring The Ocean Master to life in a way no other actor could.
Aquaman opens in domestic theaters on December 21st.