[Editor's note: This review may contain spoilers]
Director: Mark Tonderai
Writer: Iturri Sosa
Starring: Ben McKenzie, Donal Logue, David Mazouz, Sean Pertwee, Robin Lord Taylor, Erin Richards, Camren Bicondova, Corey Michael Smith Francesca Root-Dodson & Cameron Monaghan
Summary
A military task force, led by Eduardo Dorrance is called in to provide relief to Gotham. Meanwhile, Nygma looks for answers from Penguin, who leads him back to Hugo Strange. Then, Bruce is concerned about Selina's recent behavior.
Positives
The best part of the episode is the continuing mystery around Nygma. Weirdly, he was my least favorite part of the season so far until the end of last episode. Nygma was more connected to the main plot than I realized and that's really cool. This season feels so focused right now. And what is revealed in regards to Nygma is surprising and fun. Additionally, BD Wong as Hugo Strange is still amazing.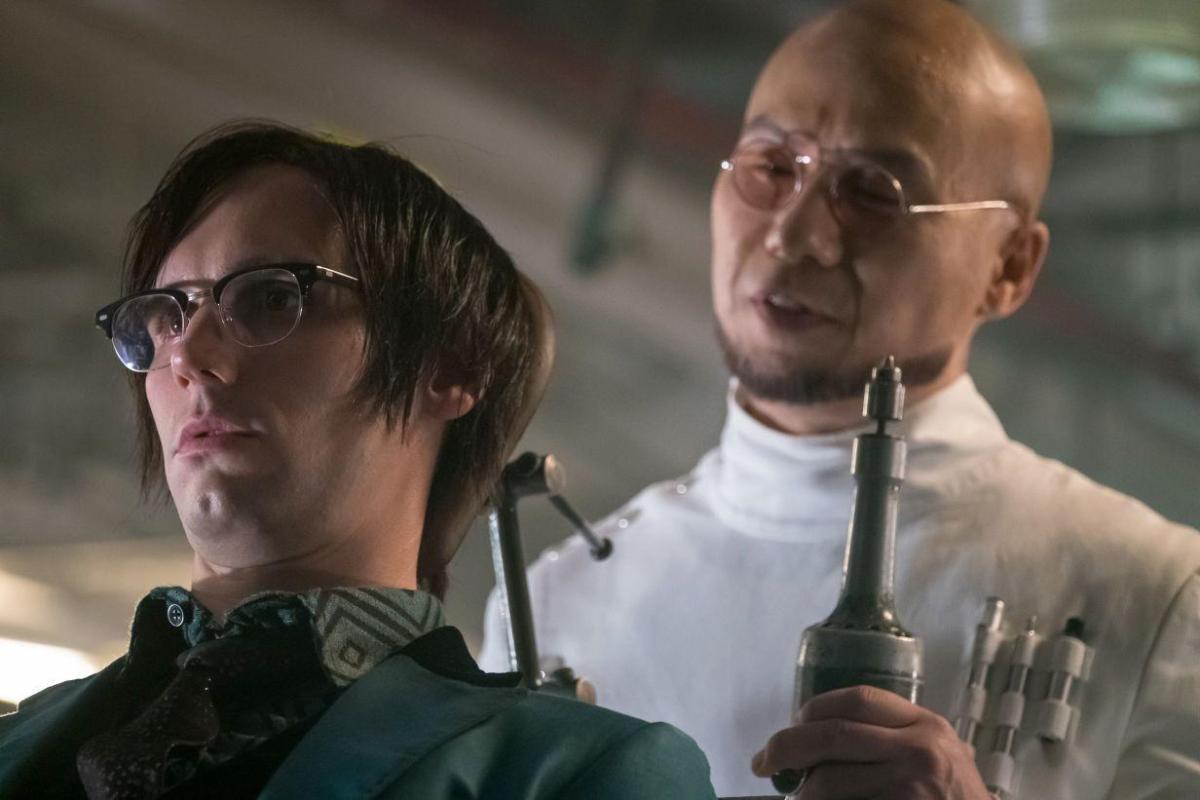 Bruce and Bullock have a nice scene together. I don't think the show has ever had them interact one on one and it was kind of touching.
I like Selina's insistence that she is not the same kind of person as Bruce while acting the exact same as Bruce did after he killed Ra's. I like the parallel but she might not have the kind of wake up call Bruce did which is their divide.
Negatives
Last week's ending is not even addressed in this episode. I imagine it will somehow factor in later but it's strange that Jim and Barbara don't have any scenes together and neither talk about it. It makes the ending of last week's episode feel random.
Verdict
This is a great episode. Nygma's story has turned out to be really interesting and fun; I'm excited to see where this goes. Outside of ignoring last week's cliffhanger, I don't really have any complaints. I think the episode is a lot of fun.