This has been a tumultuous couple of week for DC news and rumors. Depending on which sources you read, you may have heard that the overall line was getting cut drastically, that more layoffs were on the way, and that the Walmart 100-Page Giants were ending… then not ending… then ending again. Fortunately the past few days have brought some much-needed clarity to these matters.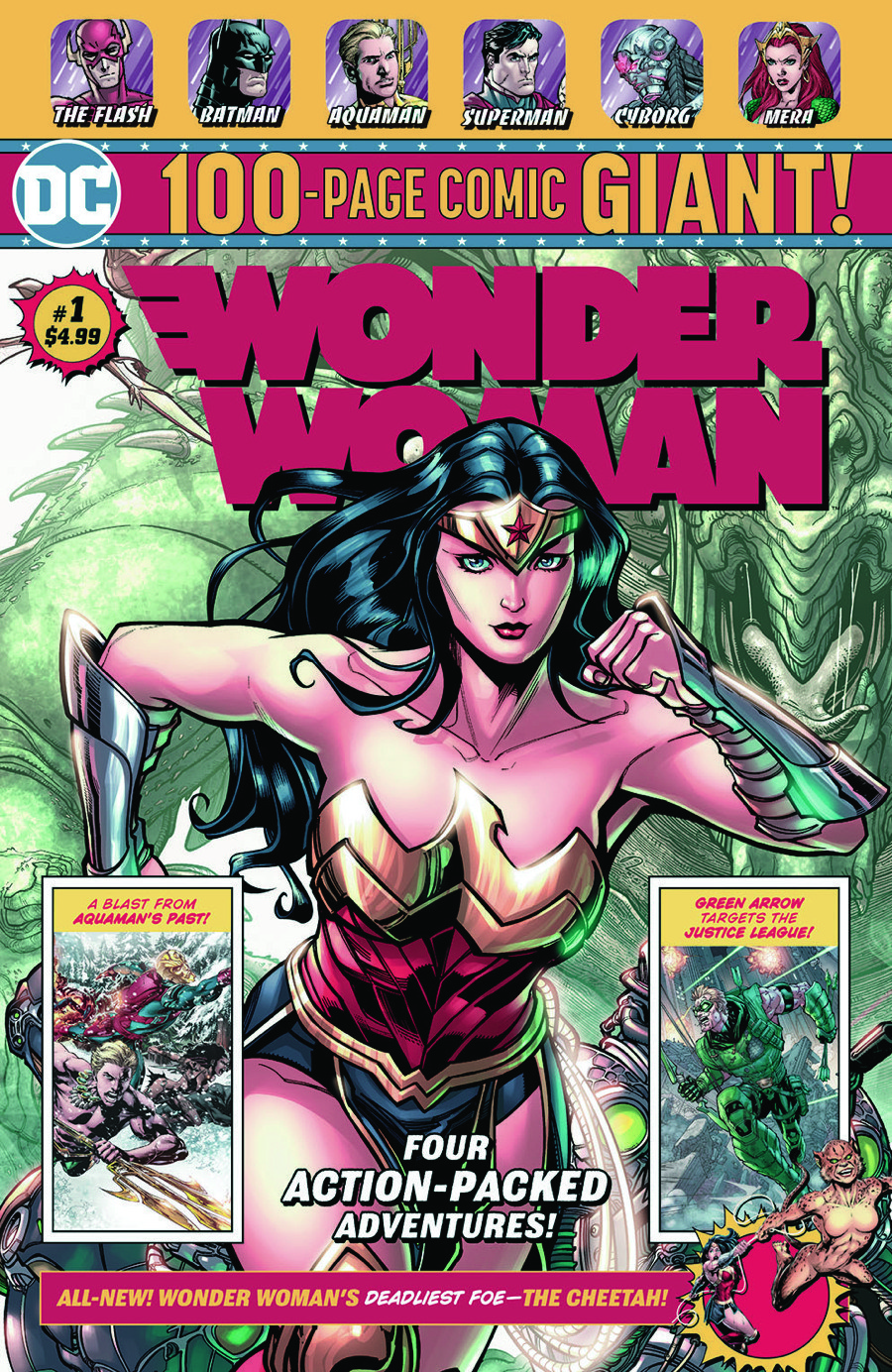 First, Dan DiDio addressed ComicsPRO (the professional retailers organization). Because his comments were meant only for that gathering, we'll be addressing the substance of what he said without directly quoting him. After some of his remarks were leaked — and, yes, misconstrued — DiDidio offered clarification to the retailers. After that, he took to Facebook to address fan concerns directly.
The items below are drawn from all three sources above, and represent the most current, accurate information to our knowledge.
• The number of monthly titles: The line has already been cut 10-15%, eliminating weaker performing books and freeing up space for the upcoming Zoom and Ink lines. Rumors about the "New 22" (i.e., cutting the line by 75% and only putting out 22 monthlies) were inaccurate.
• Collected editions: DiDio confirmed there would be reduction here to ease an overcrowded marketplace, and also that there are plans underway to rethink the content assembly of future collections. This department was one of those impacted by the recent layoffs.
• Batman Damned: Issue #3 will be out in May as announced; issue #1 will be edited for the upcoming collection coming later in 2019.
• Talent: DiDio stated clearly that the publisher will still be investing in new freelance talent, and that rate cuts were not being considered as a profit solution.
• Walmart: This was perhaps the most misreported topic of all. We'll first go to DiDio's own words here, via Facebook:
"Successful and continuing. For those fans of the DC Giants at Walmart, have to clear up some misinformation making the rounds. Just want to let you know these books are doing well, so well that we are looking to expand the number of original pages in each book and include distribution to the direct market. Look for these and new titles later this year. The promise is to keep it one of the best values and reading experiences in the market."
So what's changing? Walmart will still be carrying DC giants… just not exclusively. Going forward, these books will be expanded with more new material, and available at other retailers as well as Walmart — including comic stores. We don't yet know which titles will be offered or what the new price point will be.
One of the complaints up to now was that direct market retailers have not had access to the new material from the current line of 100 pagers. DC will be re-presenting these stories for the direct market, in either graphic novel form or as part of an anthology (e.g., the Halloween Specials).