The DC Cinematic Universe has gone through some changes since the release of Zack Snyder's Man Of Steel in 2013.  Originally the film slate from Warner Bros included a number of films leading up to and following the DC team-up flick, Justice League.  In 2014, the DCEU had 10 films planned including movies for The Flash, Cyborg, Green Lantern and a Justice League sequel.
It's no secret that the DCEU had it's share of "ups and downs" from horrible critic reviews to a "not too kosher" response for Justice League from fans so now the DCEU is facing massive changes.
From the original slate of movies, five out of the ten movies slated for the DCEU have been released with the sixth, Shazam!, ready for arrival in April.  Two stay in production limbo, The Flash and Green Lantern Corps, despite numerous reports of scripts currently being written for both films.  Just this week, it was reported that the solo outing for Cyborg has been cancelled and the sequel for Justice League seems, well, not likely.
Despite having some "growing pains" the future of DC movies from Warner Bros is one that is bright with a number of new titles already receiving release dates.  The Joker is set for an October 2019 release, Birds of Prey in February 2020, Wonder Woman 1984 in June of 2020, The Batman in June of 2021, The Suicide Squad in August 2021 and Aquaman 2 in December 2022.
Not too long ago, Warner Bros announced that the studio was "all in" on it's DC properties in live action movie form but the DCEU would be focused on stand alone adventures for their heroes instead of a unifying story leading to more massive team-ups like the MCU.
Besides The Batman, The Flash, sequels for Aquaman and Wonder Woman and James Gunn's total reboot in The Suicide Squad; more films surrounding DC characters are currently in the writing process.
Director Ava DuVernay and screenwriter Kario Salem are currently tackling a film surrounding DC's New Gods.  It is rumored that the script will focus on Big Barda and Mister Miracle escaping Apocalypse which means a possible debut from Darksied on the big screen.
Supergirl had a first draft written which showcased Kara in high school with shots back to Krypton and an appearance from Brainiac as the main villain but reports out of Warner Bros is that screenwriter Oren Uziel has gone back to do re-writes so who knows how much of the original idea will be used.
There is a lot riding on the success of the solo Black Adam film starring Dwayne "The Rock" Johnson.  Recently, The Hashtag Show reported that the main antagonist will be Hawkman, yes Hawkaman will be the villain.  Black Adam will also feature Stargirl and Atom Smasher and the film will begin production in 2020 with inspiration being taken fro the Dark Age comic.  It is also rumored that Black Adam will become a corner stone of the new DCEU and give birth to spin-offs for Hawkman, Doctor Fate and the Justice Society of America.  New Line Cinema is said to be distributing this movie and it. might see a 2021-2022 release if proaction begins in 2020.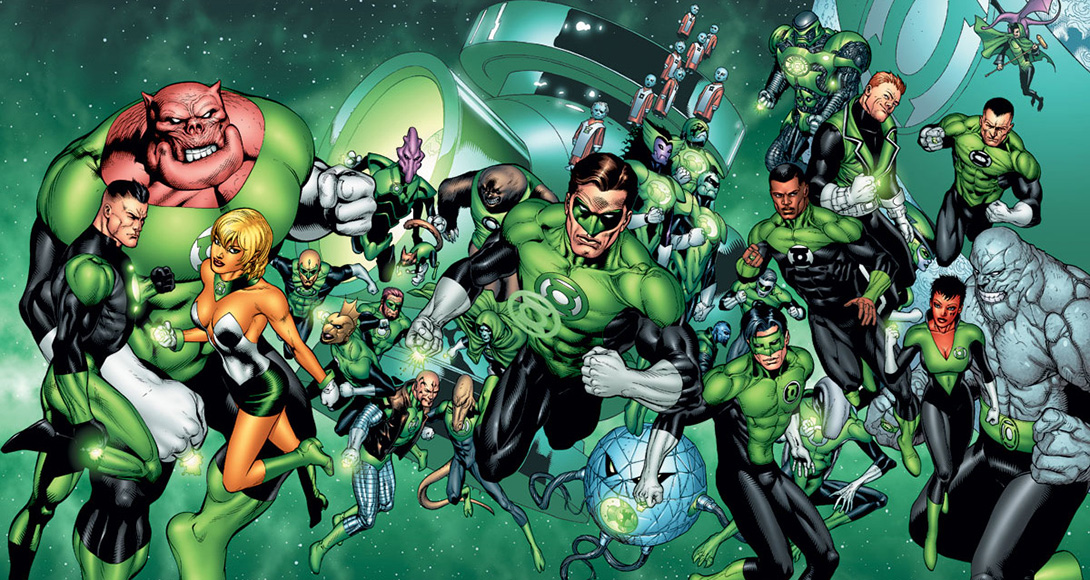 As for anything from Blue Beetle, Batgirl and the long awaited Green Lantern Corps only time will tell.  Not long ago, it was said that Geoff Johns and his production company are at the helm of writing and producing the Green Lantern Corps, which fans are still clamoring to be made.  No new news on the Green Lantern Corps has surfaced but with San Diego Comic Con right around the corner, who knows what will come out of Hall H.