More glorious Batman content for our wonderful fans! At the DC Celebrates 80 Years of Batman Comics panel people in attendance got a first look at the brand-new logo for Detective Comics AND a sneak peek into the upcoming Batman: Last Knight on Earthfrom DC Black Label
Batman in Detective Comics has had a long history—80 years to be exact—and has had more than a dozen different logos over the decades. The current logo, which has been the trade dress for Detective Comics since 2003, made its final appearance this past Wednesday when DETECTIVE COMICS #1000 hit shelves.
Beginning on April 10th Detective Comics will have a new logo to usher in a new era for the World's Greatest Detective! The new logo will debut in print on the cover of DETECTIVE COMICS #1001. This exciting moment in publishing history coincides with the launch of a new Arkham Knight-focused story by Tomasi, Brad Walker, Andrew Hennessey, Nathan Fairbairn and Rob Leigh.
You can get your first look here: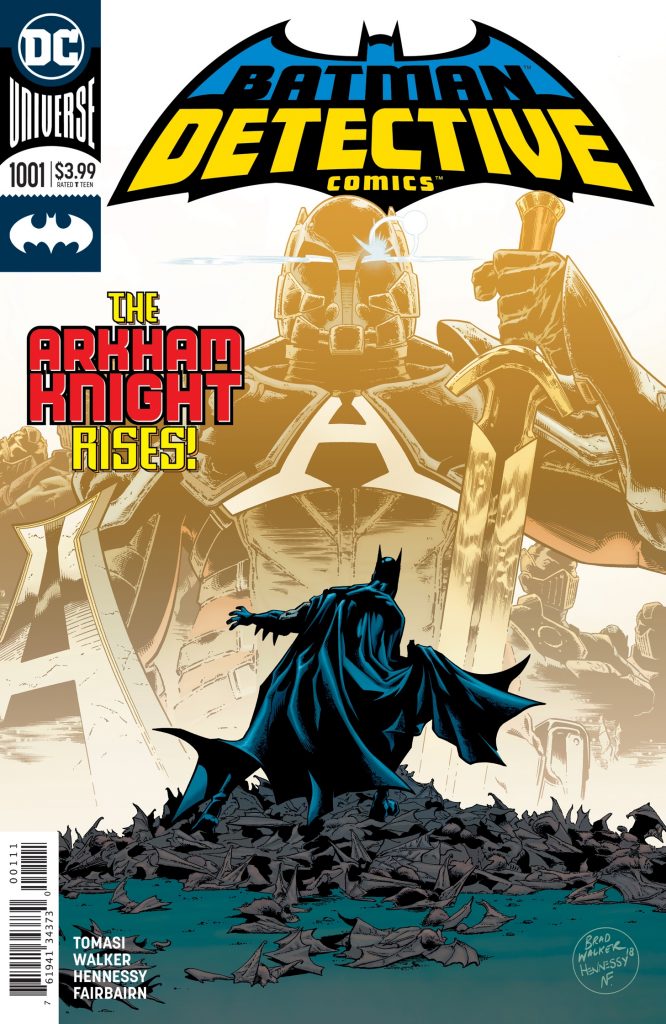 DETECTIVE COMICS #1001 will be available in comic book stores and digitally on April 10th, 2019. For more of the latest news and updates on DC and DETECTIVE COMICS visit www.dccomics.com, www.batman80.com or the DC YouTube channel. #LongLiveTheBat
It doesn't stop there Batman Fans, we have more information for you!
The legendary team of Scott Snyder and Greg Capullo join forces once again for their FINAL BATMAN STORY in Batman: Last Knight on Earth from DC Black Label. This 3-part saga will take the Dark Knight on a quest across the devastated landscape featuring a massive cast of familiar faces from the DC universe. As he tries to piece together the mystery of his past, he must unravel the cause of this terrible future and track down the unspeakable force that destroyed the world.
BATMAN: LAST KNIGHT ON EARTH #1 is available in comic book stores and digitally on May 29, 2019, but you can get your first look from Snyder, Capullo, Jonathan Glapion (inks) and FCO (colors) on the press kit. Be sure to follow all the DC Black Label news on www.dccomics.com.
Comment below and let us know what you think.