The DC Universe Original Batman: Hush adaptation doesn't arrive until summer, but — thanks to IGN — we now have a first image from the movie as well as a list of voice actors and their corresponding characters.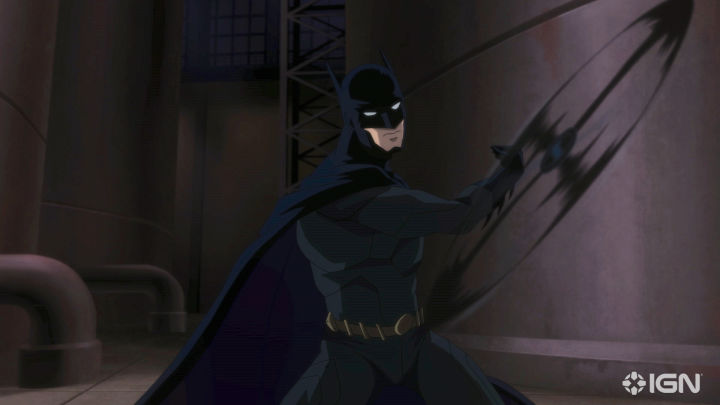 Batman – Jason O'Mara
Batgirl – Peyton List (Bunk'd)
Selina Kyle – Jennifer Morrison
Superman – Jerry O'Connell
Lois Lane – Rebecca Romijn
Lex Luthor – Rainn Wilson
Nightwing – Sean Maher
Jim Gordon – Bruce Thomas
Damian Wayne – Stuart Allan
Alfred – James Garrett
Thomas Elliott – Maury Sterling
Riddler – Geoffrey Arend
Amanda Waller – Vanessa Williams
Joker – Jason Spisak
Bane – Adam Gifford
Poison Ivy  – Peyton List (Gotham)
Lady Shiva – Dachie Alessio
Reporter – Tara Strong
Note the two listings for Peyton List; those are different actresses with the same name.
Batman: Hush is written by Ernie Altbacker and directed by Justin Copeland. The movie will be on Blu-Ray, DVD, and digital this summer.