It's been something foreshadowed, visually teased, and ultimately expected, but with two episodes left in the five-year-long FOX tv series Gotham, fans will finally have their first glimpse at the epicenter of it all…Batman.
The series finale is being designed as a jump from the show's current day to 10 years in the future. With that jump, viewers will finally see David Mazouz's Bruce Wayne don the iconic cape and cowl of the Dark Knight. Take a look: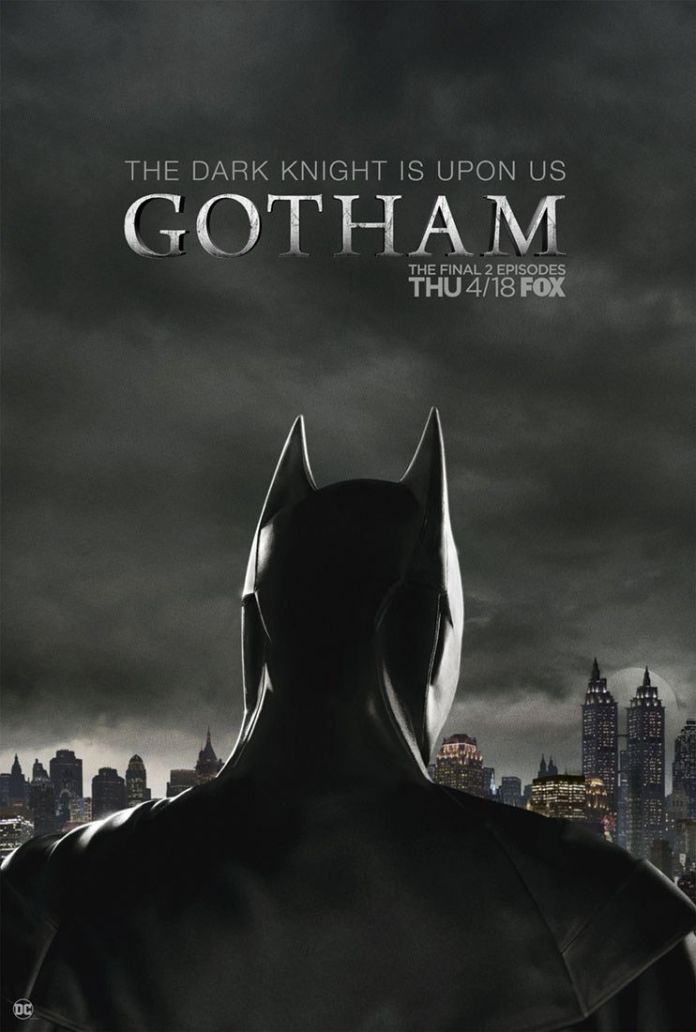 Although the officially released poster only shows Batman with his back to the camera, intricate details of the cowl are visible. Parts appear segmented and stylized to accentuate anatomy; the length reaching the shoulders indicates a one piece with limited mobility (problem has been prevalent with many pre-Nolan Batman costume designs).
This image comes a week after the unveiling of Cameron Monaghan's Joker, a scalded mess following Jeremiah's plummet into that Ace Chemicals vat. While we saw the Clown Prince of Crime in action in a small teaser, there was no sight of Batman save for a batarang in Joker's hand.
Gotham returns for its final two installments on April 18 at 8/7 Central.