Walmart 100-Page Giants: Reprinting the Past for the Future
Editorial by: Matthew B. Lloyd
Two of the first comics I ever got were DC 100 Page Giants in 1974, Detective Comics #440 and Wonder Woman #211. It was not uncommon in the '60's and '70's for companies to reprint older material regularly. It wasn't necessarily always with a purpose or with a plan, but reprints, especially from the Golden Age were always a treat. There just was no other way to easily get your hands on those stories. Marvel Comics even reprinted Spider-Man comics in Marvel Tales in the exact original order of publication for a number of years. They had other reprint books that did the same thing with other characters. DC Comics did at one time in the '70's have a book called Wanted that reprinted Golden Age stories. It didn't last for a log time, but what a great concept. It just may have needed a bit more direction behind it.
Marvel in the mid-'60's began publishing Golden Age reprints in books like Fantasy Masterpieces after it had begun as a reprint of their monster stories from earlier in the decade. After a few issues featuring Captain America reprints by Simon & Kirby, issue number 9 reprinted the first appearance of the Human Torch from Marvel (Mystery) Comics #1. While not around then, it was certainly a lot easier to track down that issue as a kid in the '80's instead of shelling out thousands for the original.
In today's market, publishers like DC and Marvel tend to limit their reprints to hardback deluxe editions or large collections. But, not always. Marvel, for the past few years has been reprinting single issues in their entirety under the "True Believers" banner that feature significant issues from the '60's and '70's. The past few months have featured numerous Fantastic Four reprints and with the release of the new Conan #1, Conan "True Believers" reprints have begun appearing as well. DC has their own reprint books, but the choice of material is quite different, but the format is akin to their classic 100 Page Giants of the '70's.
Back in July, DC Comics began a partnership with Walmart to sell 100 Page Giant Comics exclusively at the well-known retailer. The initiative launched with four titles, Superman, Batman, Justice League and Teen Titans. Each title featured a new 12 page lead story which is followed by 3 full issue reprints. They were designed as easily accessible entry points for people who don't already read comics. DC chose a fairly wide range of reprints from the early 2000's to stories published earlier in the year. The reprints include but are not limited to both Aquaman and The Flash from "The New 52," Green Lantern (2005), and Sideways and The Terrifics, two of DC's newest titles. In September, it was announced that DC would be adding two more Giants to the line. The Flash Giant and Swamp Thing Giant arrived in February.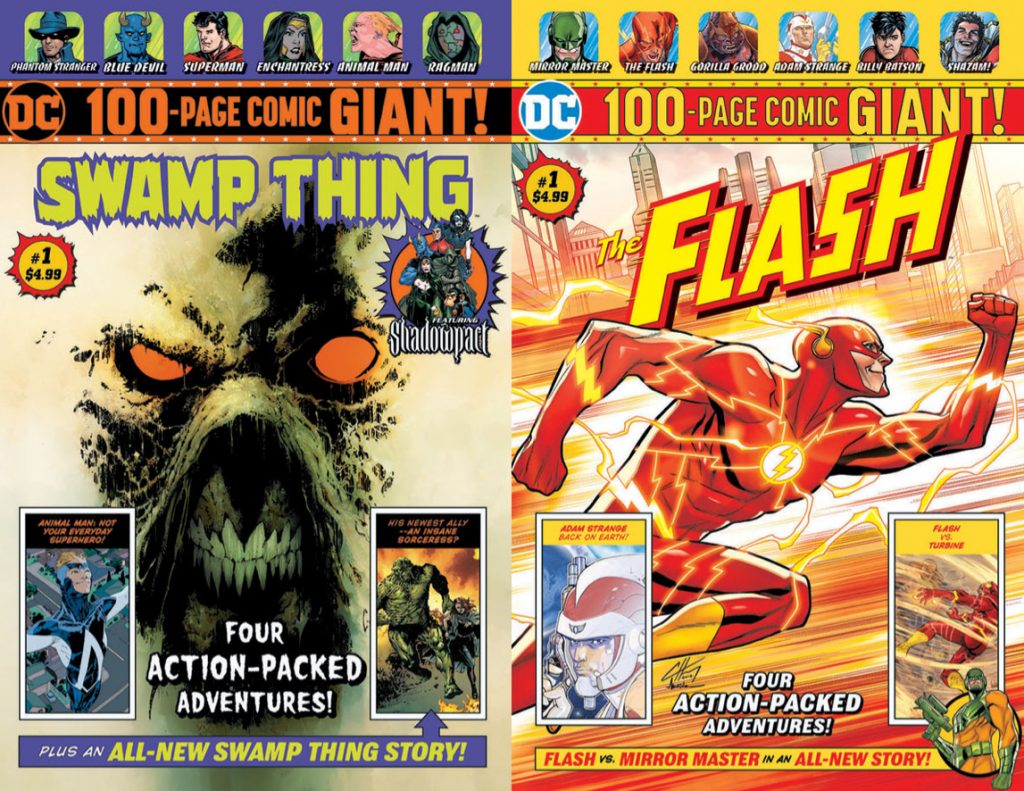 More recently, in March, DC published a Detective Comics Giant that celebrates the 80th anniversary of the Batman. For the first time in many years, DC made available reprints of Golden Age material outside a comic specialty shop in an easily accessible format and at a reasonable price point. This issue reprinted the first appearance of the Batman from Detective Comics #27 (1939), the introduction of Robin, the Boy Wonder from Detective Comics #38 (1940), plus the debut of Batgirl (Barbara Gordon) from Detective Comics # 359 (1967) as well as a couple classic stories from the 1970's- "There is No Hope in Crime Alley," and "To Kill a Legend."
This issue demonstrates the fantastic opportunity this format provides DC to utilize older reprints.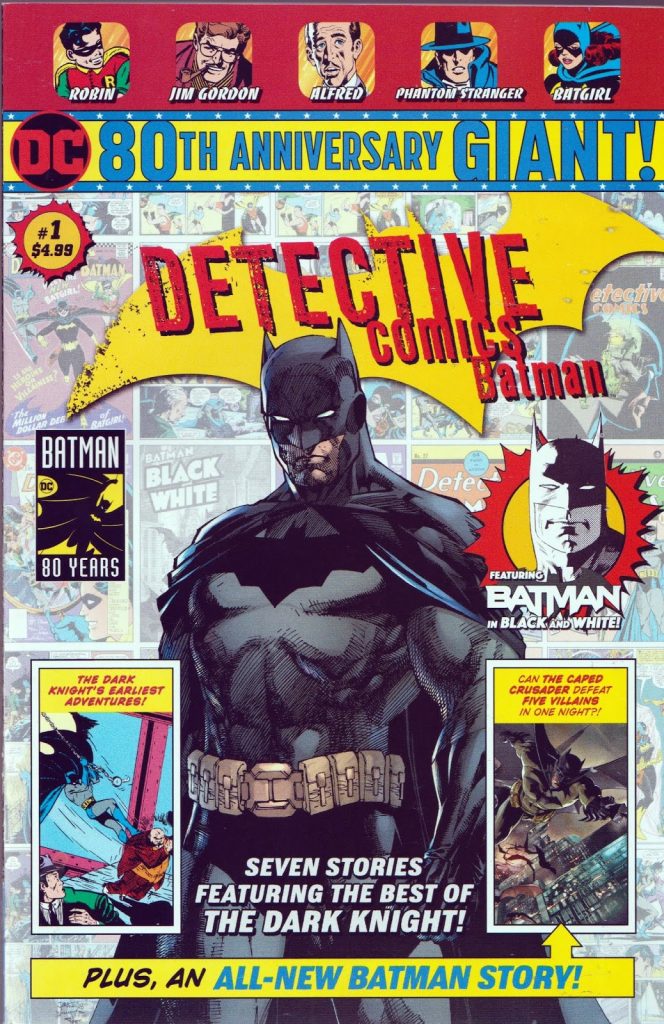 With comic book films being a legitimate movie genre, it only makes sense to provide audiences an opportunity to see the comic book origins of theses characters. While this month's Shazam! film draws heavily from a particular story, it's not always so. Reprinting classic tales in an accessible format and reasonable pricing exposes not only the casual reader, but anyone access to stories that otherwise would be very difficult to find. Despite DC having reprinted numerous volumes from their archives, they rarely do so in a format that is affordable and widely available. As nice as these deluxe volumes are, reprints of Golden and Silver Age tales in a monthly format would provide the exposure to characters by the original creators and present the foundation for DC's stable of characters.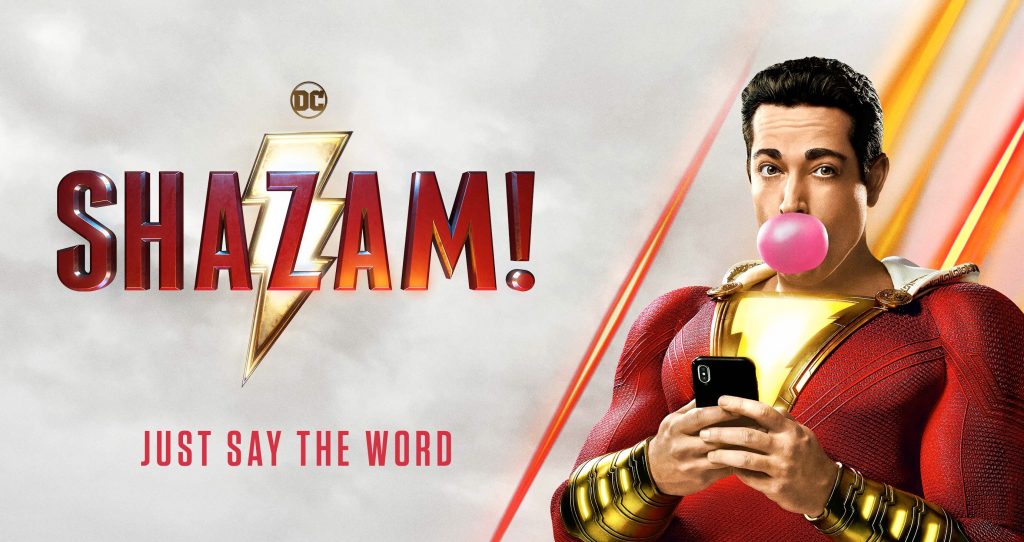 Beyond that, there are numerous Golden Age stories that have rarely or never been reprinted, but deserve to be seen again. This Walmart exclusive Detective Comics issue ties in Batman's 80th anniversary, but DC is also giving Walmart some exclusive reprints of recent stories that have tied in with Shazam! One can find the Geoff Johns and Gary Frank Shazam! story collected beneath a movie cover.  It's too bad Superman's 80th anniversary last year didn't get a Walmart Giant, as well. Thankfully, there are plenty of opportunities in the next couple years as numerous DC characters will hit 80 years since their first appearance.
DC seems willing to reprint material that ties in to movies, but for the comic book aficionado, books like the Detective Comics Giant hold more cache. While not every story is worthy of reprinting, the rarity of most Golden Age tales could garner a lot of interest. And, it's never going to hurt to make first appearance available to a wider audience. DC's future could rest on re-presenting their past to take them in to the future. I know I'd be first in line…